When travelling to the beach in Piaski, it's highly recommended to make a stop at Wielbłądzi Garb punkt widokowy – the "Camel's Hump" viewpoint. This scenic spot is just two kilometres east of the centre of Krynica Morska, just off route 501.
At a height of 49.5m, Wielbłądzi Garb punkt widokowy overlooks both the Baltic Sea and the Vistula Lagoon. The name of the dune arose due to the fact that, looking at it from the Gulf of Gdańsk, two humps are visible – resembling a camel.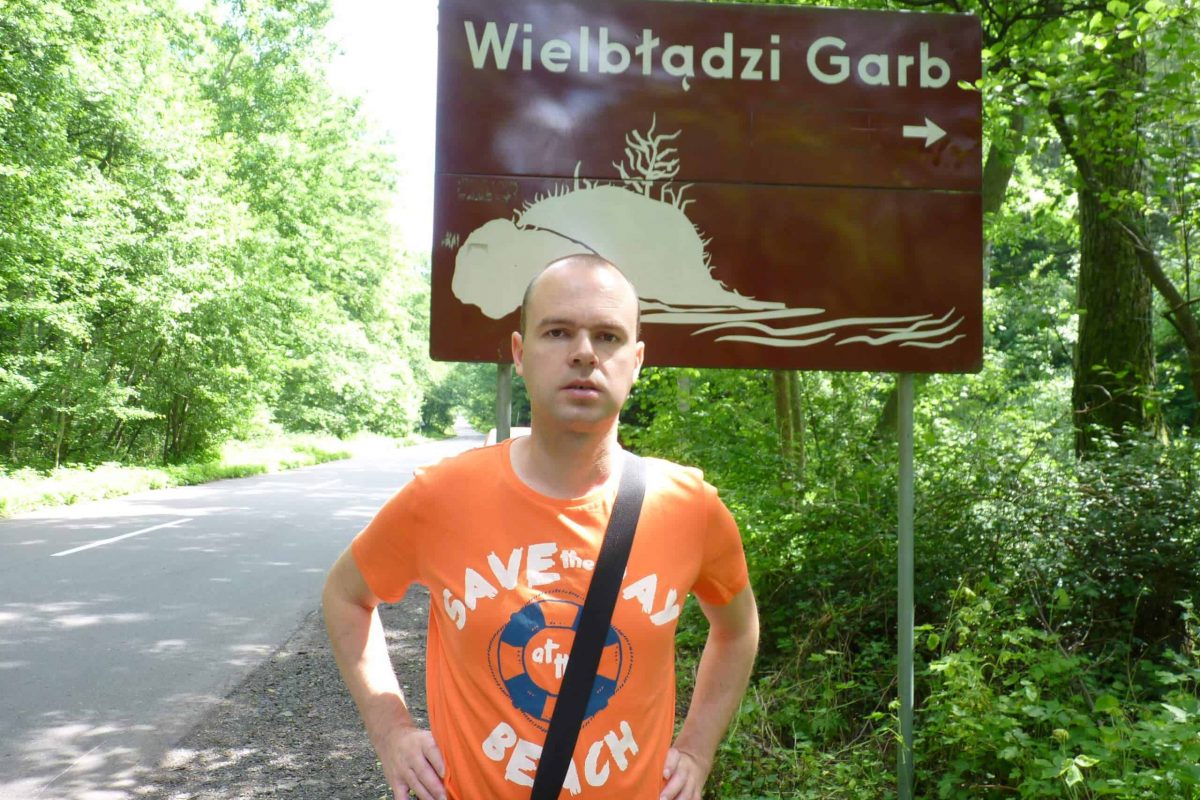 Dunes on the Vistula Spit
The shaping of the Vistula Spit is a result of a combination of sea water, land water and wind. The dunes here are fixed forms, mostly covered with forest or dune vegetation. Right along the spit, there are two belts of dunes which are parallel to each other. Most of them are around fifteen to twenty metres high with highly varied widths. The exception, of course, is "Camel's Hump". 
The dunes boast irregular shapes and sides with steep slopes, thus creating an extremely dynamic landscape on the Vistula Spit. The oldest, lowest brown dunes are located in the southern part of the spit and are adjacent to the Vistula Lagoon. The highest, younger yellow dunes, which are over 20 metres high, separate the partially covered brown dunes from the youngest white ones (situated right by the shore of the Gdańsk Bay). 
In the vicinity of Krynica Morska, the yellow dunes reach the shore, where they are undercut in an abrasive way. Steep cliffs up to 10-15 metres in height, with a slope of over 30 degrees, are visible.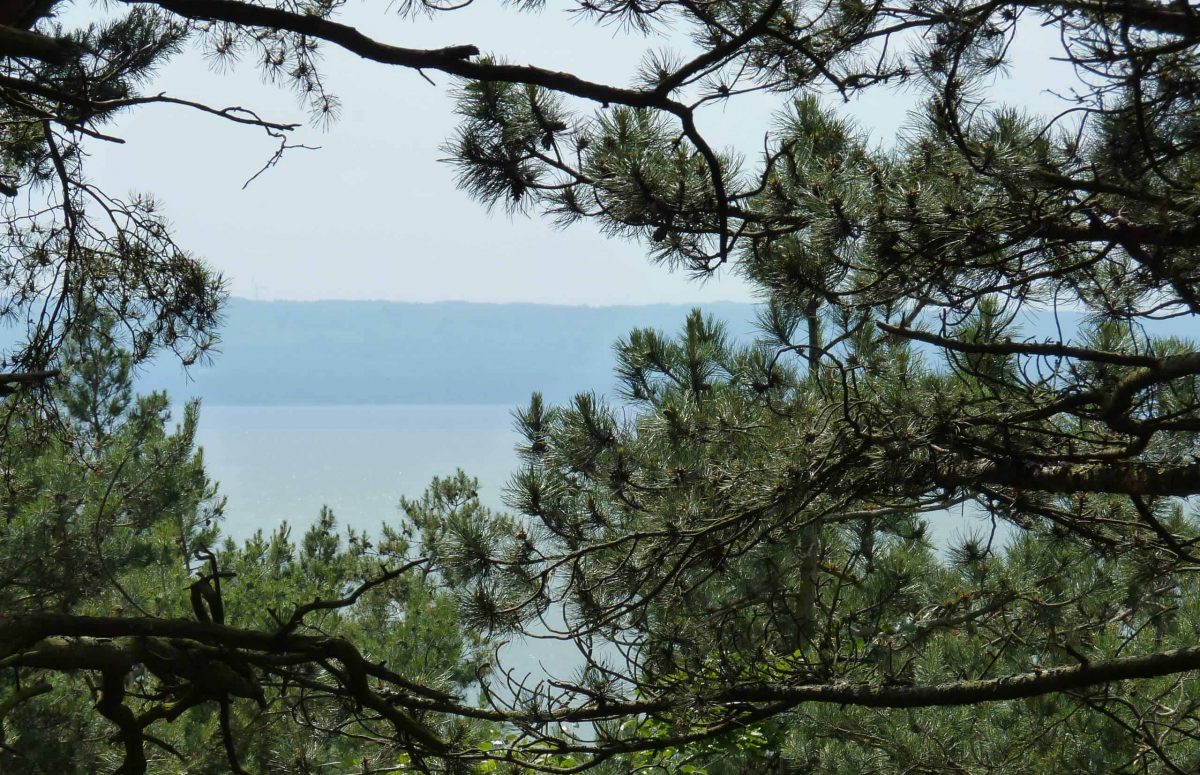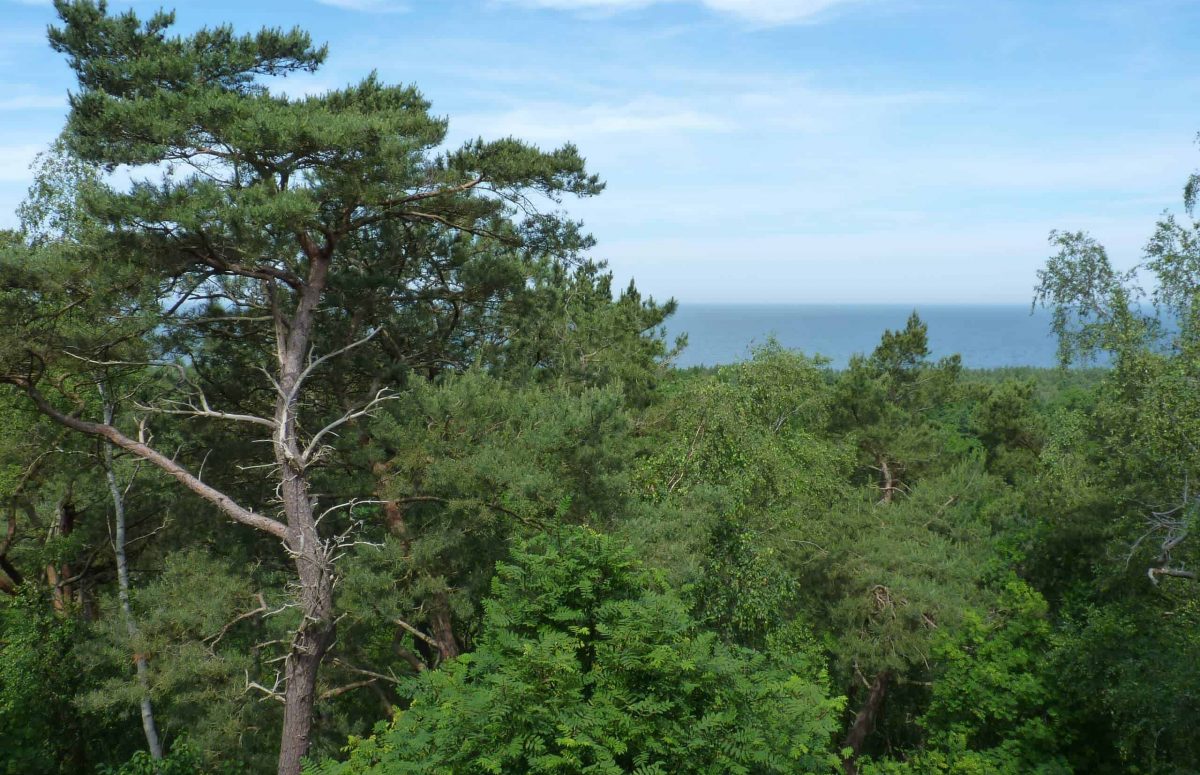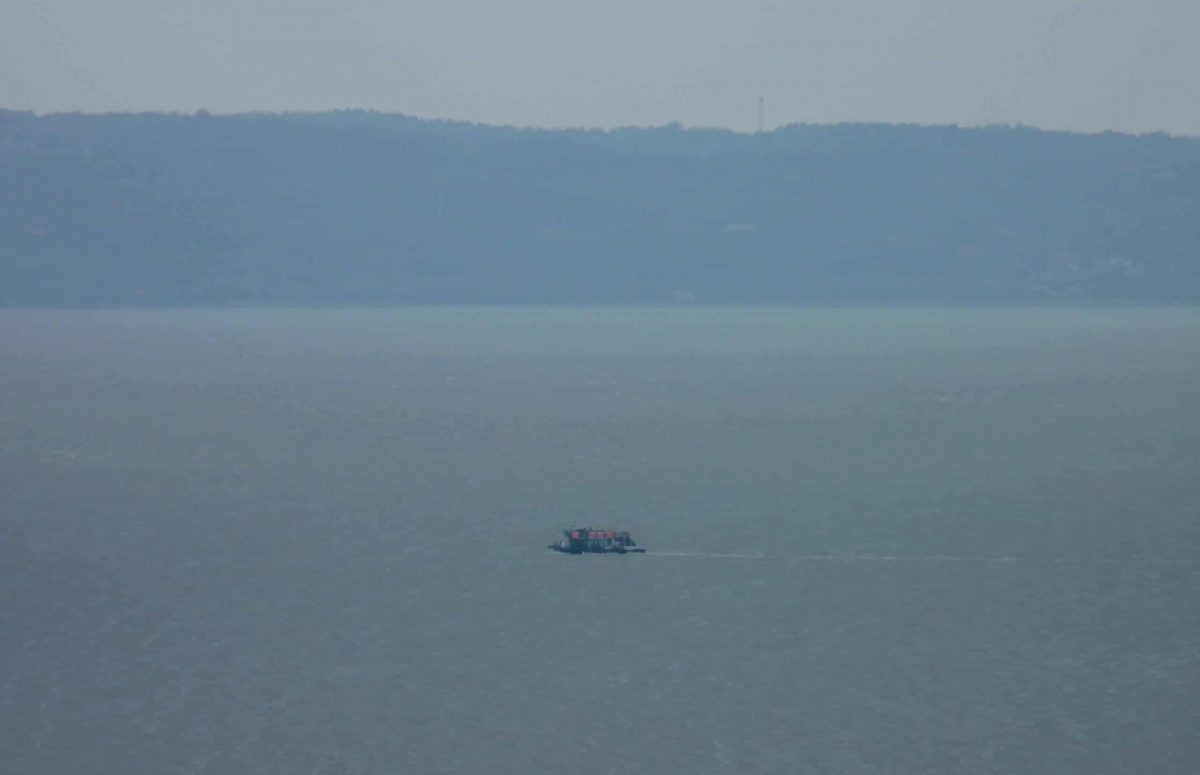 Impressions
Wielbłądzi Garb is a nice place to have a walk and it doesn't take long to climb to the top of the lookout tower. 
At the top of the lookout tower, tall trees somewhat obstruct the view of the Vistula Lagoon. Nevertheless, there are still scenic views to be found here. 
All in all, this is a decent stop to make before heading east to the Polish-Russian border in Piaski.