If you're looking for a vegan restaurant in Gdańsk, look no further than Wavegan.
Granted, Wavegan is a bit off the tourist trail. However, don't let a short train or tram journey from Gdańsk Central Railway Station put you off. Wavegan's veggie burgers are a delicious wonder. Let's see what Wavegan has to offer in terms of its menu, customer service and overall in-house ambiance.
The Early Days of Wavegan
As a family run business, Wavegan was established in July 2021. 
In the early days of its operations, the owners of Wavegan reeled in customers through its soups of the day and dishes of the day.
Indeed, throughout August 2021, the restaurant's dishes of the day ranged from Lebanese goulash with chickpeas served with jasmine rice, to millet and beetroot meatballs (breaded with sesame), served with grilled mushrooms and fries.
As the months passed, Wavegan focused on stabilising its burger, soup and main dish menu. The eatery also teamed up with major online food ordering and delivery platforms, such as Uber Eats.
Location and getting to Wavegan
Wavegan is located at Aleja Grunwaldzka 209g, Gdańsk. Grunwaldzka is the main artery running through the centre of Wrzeszcz right up to the northern edge of the Oliwa district.
The entrance to Wavegan is opposite the southern entrance to the City Meble shopping centre.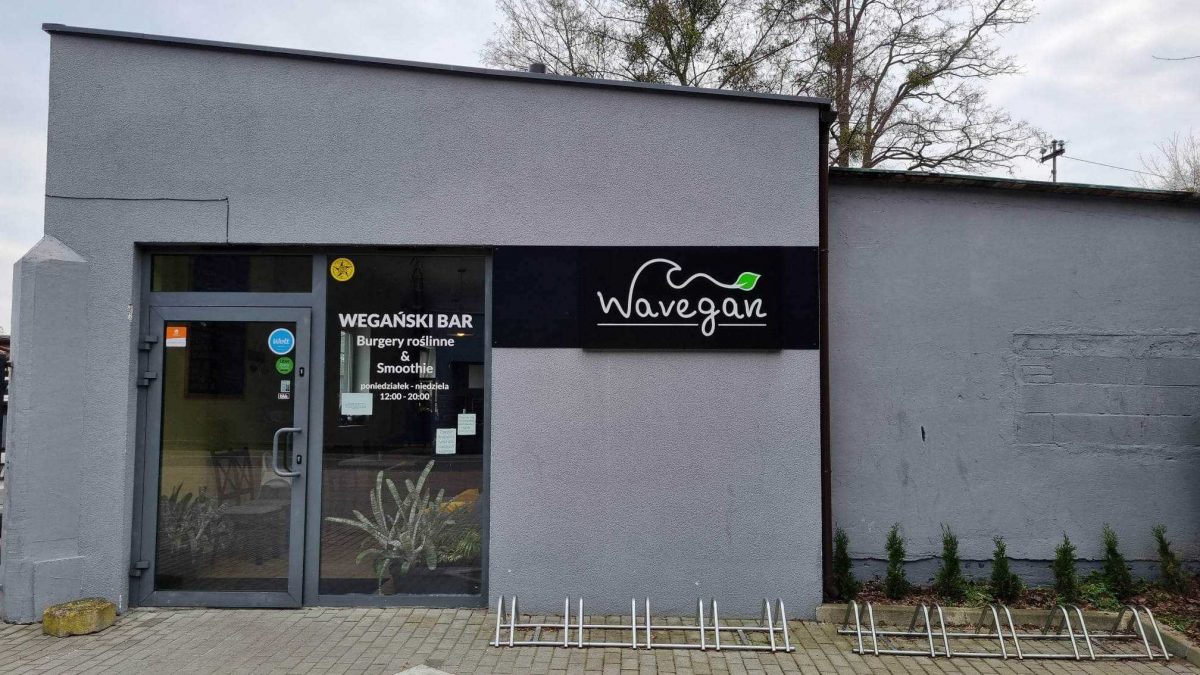 In order to get to Wavegan from the Old Town/Main Town of Gdańsk, it's best to take a tram or train. From the stop Brama Wyżynna (close to Długa Street) or Dworzec Główny (Main Railway Station), take either tram number 6, 9, 11 or 12 up to the stop Wojska Polskiego. From here, it's only a two-minute walk to Wavegan. 
Another option is to take the SKM train from the Main Railway Station or Gdańsk Śródmieście railway station near Forum shopping centre. Get off at Gdańsk Zaspa. It's slightly quicker going by train than it is by tram. However, chances are you won't wait as long for a tram as you have four lines to choose from.
If you're travelling to Wavegan by car, follow this advice for parking on the restaurant's website. I can also add that there's amble parking at City Meble as you turn off Grunwaldzka.
Interior, atmosphere and customer service
My wife and I have been to a few vegan restaurants in cities like Elbląg and Toruń. We've also eaten out at Avocado Vegan Pestka at Podwale Staromiejskie 94/95 Street in Gdańsk.
Without doubt, Wavegan is a top, top vegan restaurant in Gdańsk. Other vegan restaurants I've been to were extremely cramped, airless and a bit dirty. The tables were very small and I sometimes felt as if I was sitting on top of other visitors.
In contrast, Wavegan is clean, well-ventilated and spacious. It's a place where a table is a table. Where you can sit without eight other people breathing down your neck. 
The decor is simple – not over the top. It feels like you're at home.
As for customer service, I have nothing but praise for the lady who's run the show on the three or four occasions my wife and I have been to Wavegan. She's so polite, cheerful and unobtrusive. One time, she even topped up our freshly squeezed orange juice for free.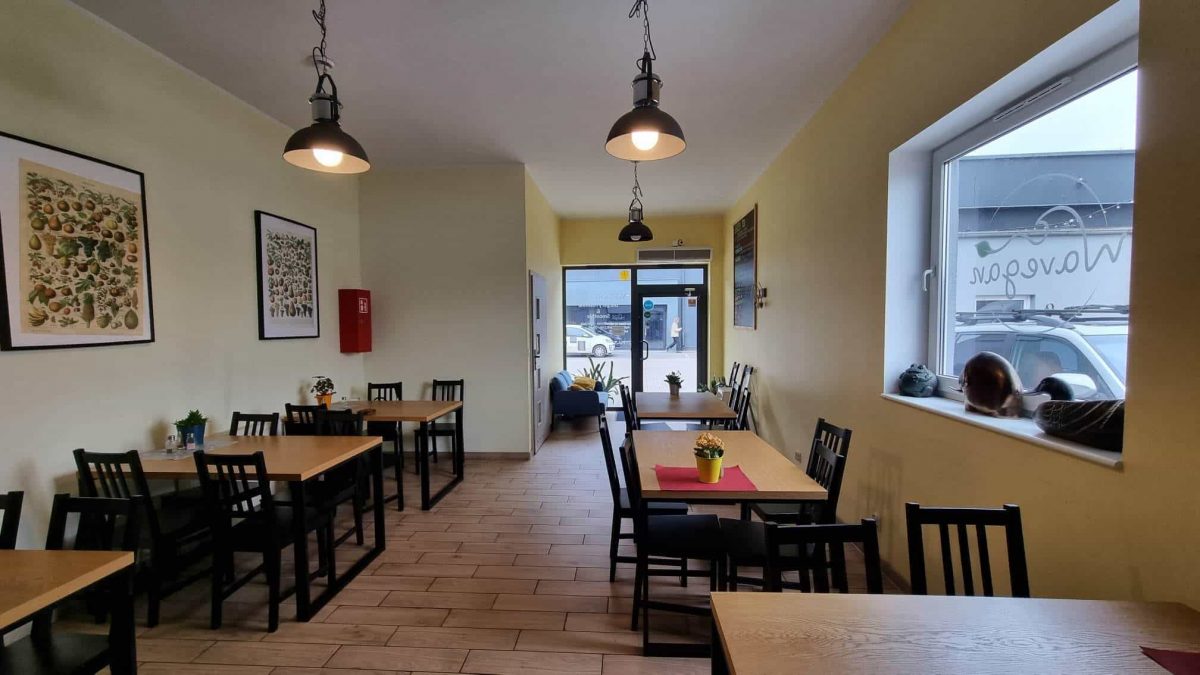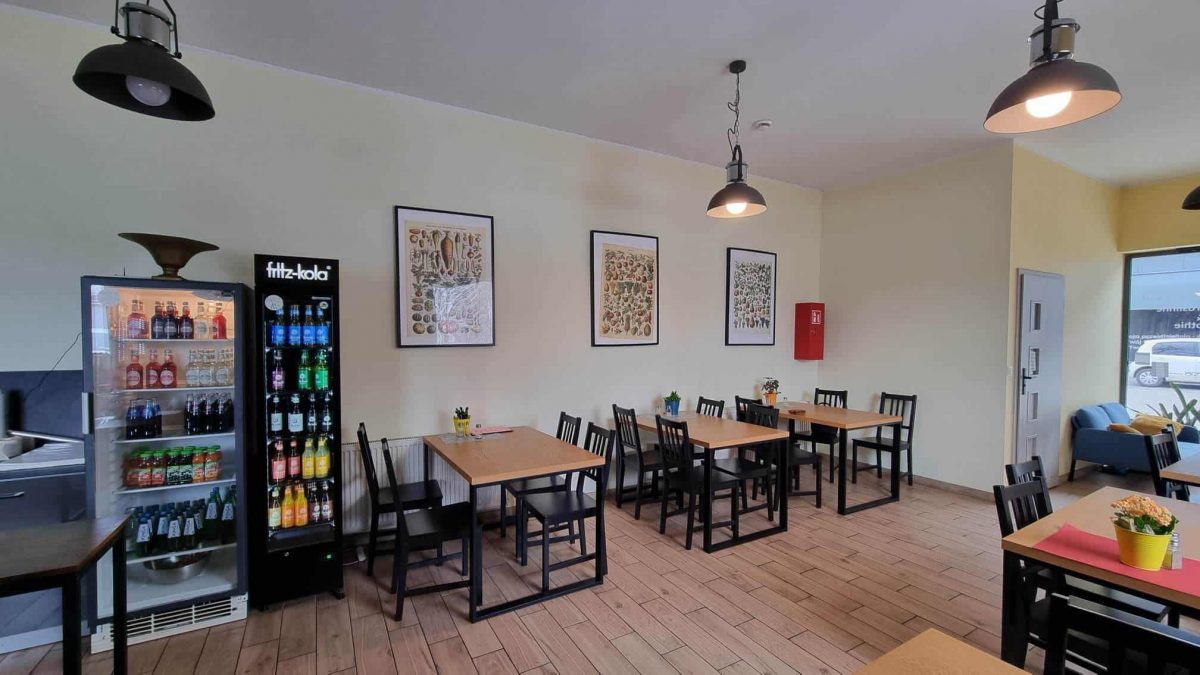 Wavegan menu
Here's the current state of play when it comes to Wavegan's menu:
Burgers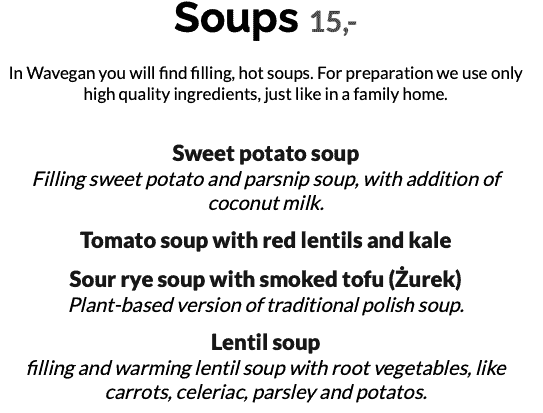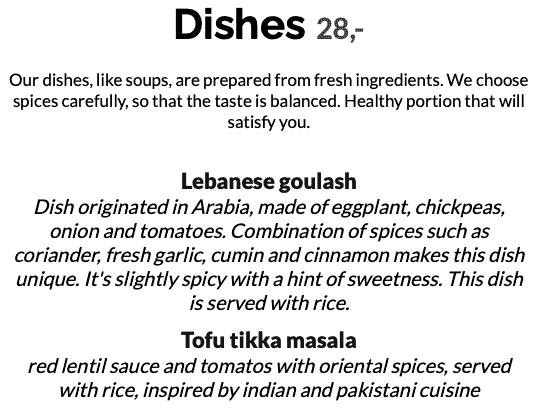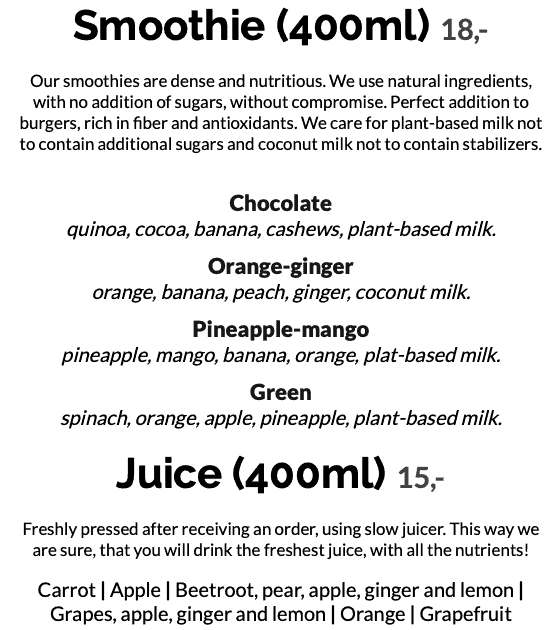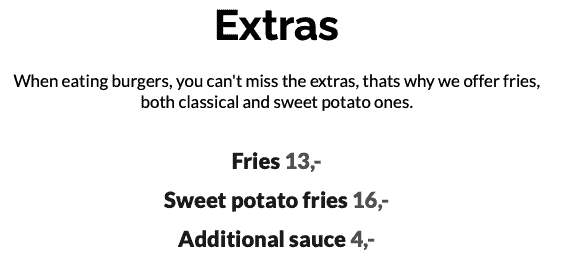 I personally think that the restaurant has got the menu just right. There's a great balance to it. Wavegan hasn't gone overboard with its burger compositions and main dishes. That's the way it should be. 
I haven't tried Wavegan's soups or dishes yet. Honestly, I'm not a fan of goulash and tikka masala of any kind. However, I can imagine that they'll satisfy the taste buds of the less demanding types. 
The burgers are out of this world. Let me move on to that topic now.
Wavegan's Veggie Burgers
You should visit this vegan restaurant in Gdańsk precisely because of its vegan burgers.
It was the burgers that inspired the owners to establish Wavegan in the first place.
Wavegan's website describes the essence of its veggie burgers superbly:
"Protein-rich patty, accompanied by fresh vegetables and aromatic sauce, packed into a slightly crunchy bun that will make you come back for more.
Clearly, the owners and chefs paid a great deal of attention to getting the texture and softness of the burger just right. There's nothing worse than tearing your way through a chewy burger.
As for the bun, it's slightly crispy. Perfection.
My wife and I have experimented a little with the burger menu. However, we knew straight away that the curry-pineapple option would be the runaway winner in terms of taste. There's nothing better than munching on a piece of grilled pineapple amidst salad and a homemade veggie burger. As for the curry-mango sauce, it's scrumptious. It adds a crazy kick to the whole composition.
All in all, portions are huge. My wife and I usually end up sharing one burger combo which comes with fries and a drink (juice or smoothie).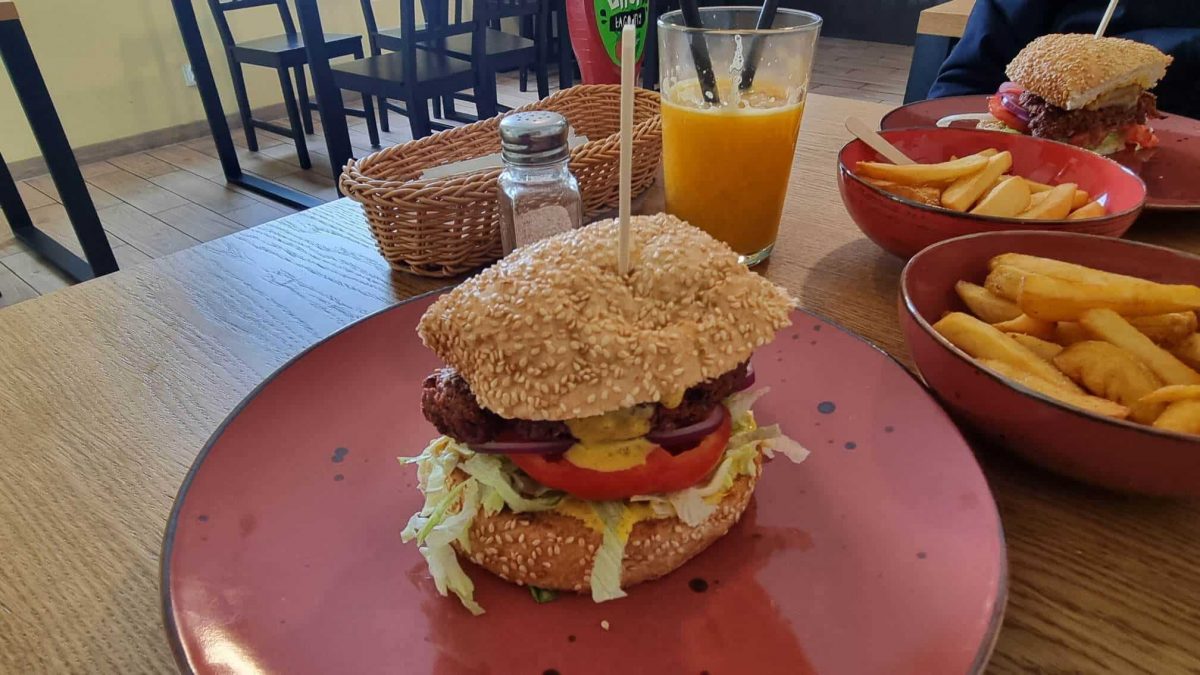 Wavegan burgers all over Tri-City
Now selling its own veggie burgers in stores in the tri-city area, Wavegan is certainly one of the most ambitious and forward-thinking vegan restaurants in Gdańsk.
Wavegan now sells its burgers in vacuum-packed format. You can buy two burgers for 25 zl at Wavegan itself. Prices vary at other stores which include:
 E.Leclerc – Obrońców Wybrzeża 1, 80-398 Gdańsk
 Merkus – Galeria Metropolia, Gdańsk
Spożyvczak – Grażyny 12, 80-438 Gdańsk
ekoAleja.pl – aleja Jana Pawła II 5/3, 80-462 Gdańsk
 ekoAleja.pl – Piecewska 31/210, 80-288 Gdańsk
 ekoAleja.pl – Bytomska 22, 81-509 Gdynia
 Dobra Stacja – Pomorska 84, 80-345 Gdańsk
EKOSOPOT – 3 Maja 18, 81-847 Sopot
 Wavegan – Aleja Grunwaldzka 209g, 80-266 Gdańsk
FAQ – Wavegan – A Top Vegan Restaurant in Gdańsk
Yes, it's possible to order your burger in a gluten-free bun. It costs an additional 4 zlotys.
Wavegan is open from 12:00 – 20:00 Tuesday to Sunday.