Gdańsk's famous Szafarnia Street runs along the New Motława channel in the direction of Ołowianka Street and Ołowianka island.
Another warm and sunny day, we started our "Szaf" walk at Most Stągiewny. The exclusive five-storey Waterlane Apartment complex at Szafarnia 11 is up first as you begin your walk along Szafarnia: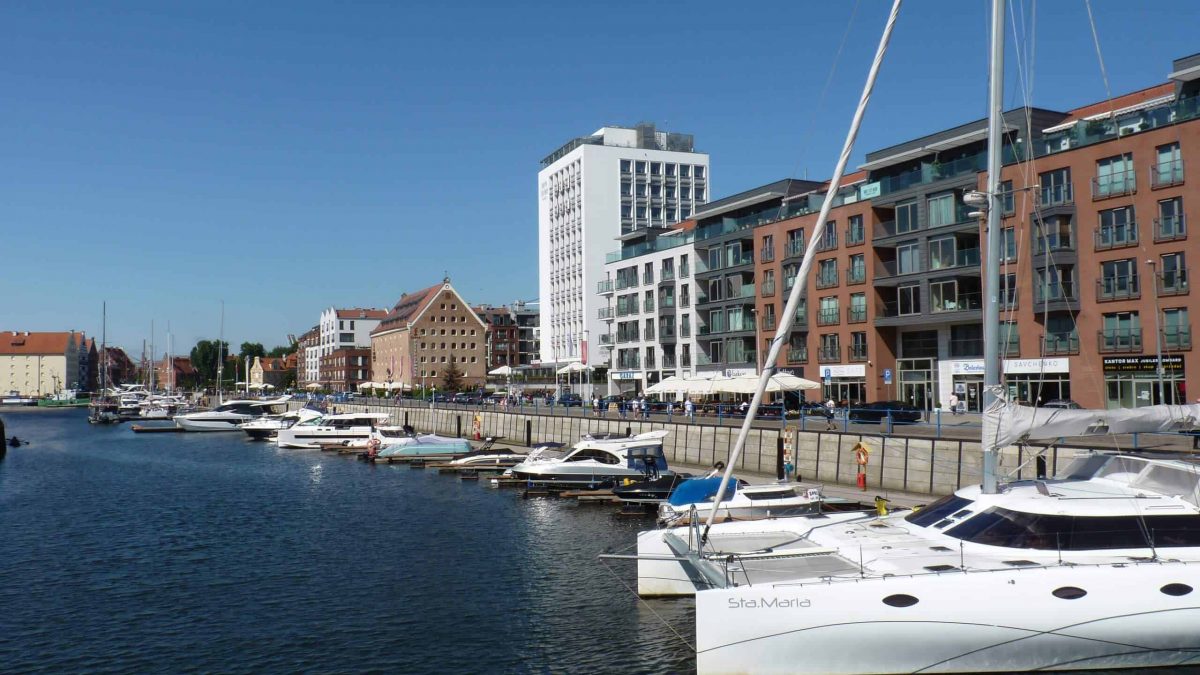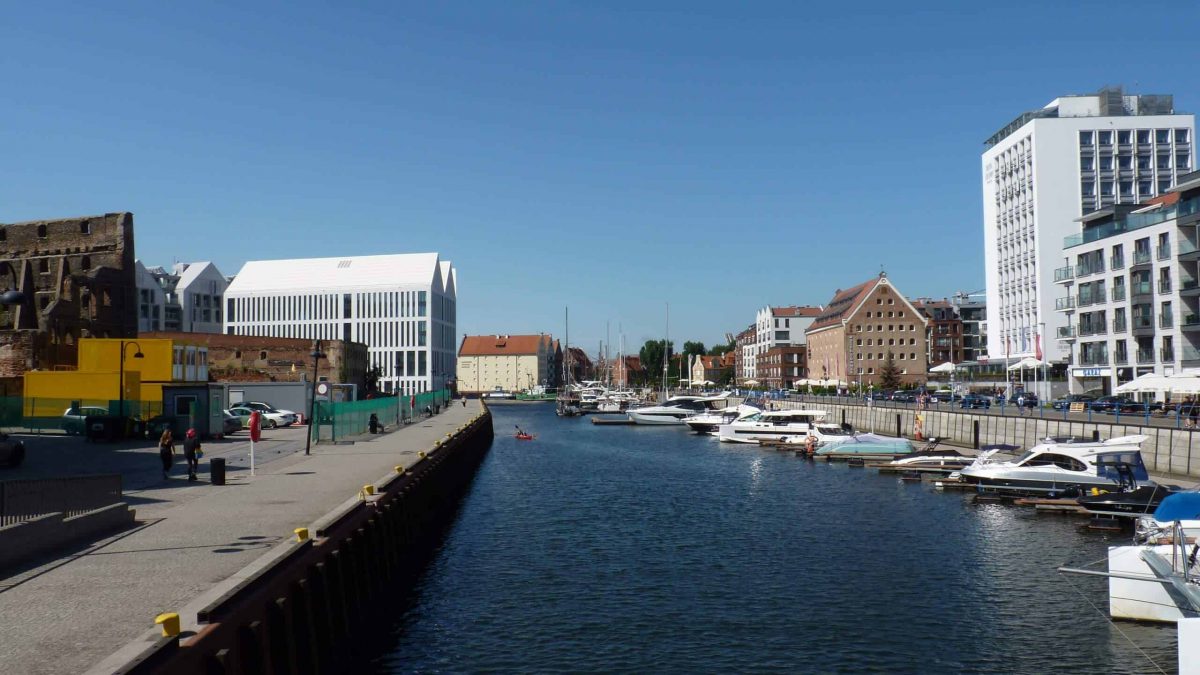 A brief history of Szafarnia Street
To get to grips with the history of Szafarnia Street, it is first of all vital to appreciate the meaning and significance of the word "Szafarz". In centuries gone by, the function of a Szafarz, or "trade official" of the Teutonic Order, was to take care of stored goods and oversee both local and international trade. On Szafarnia Street, this trade official in fact stored religious goods.
In the 15th Century, when the harbour infrastructure continued to develop and Szafarnia established itself as a smoothly-operating transshipment hub, loading machines and granaries were built on an island called Szafarnia. Warehouses mostly held grain, salt, iron, anchors, timber and millstones. Cloths, spices and southern fruit were stored separately. The island also featured carpenter's workshops.
Marina Gdańsk
On Szafarnia, you can find Marina Gdańsk. It was constructed in 1997 – the year when Gdańsk celebrated its 1000th anniversary.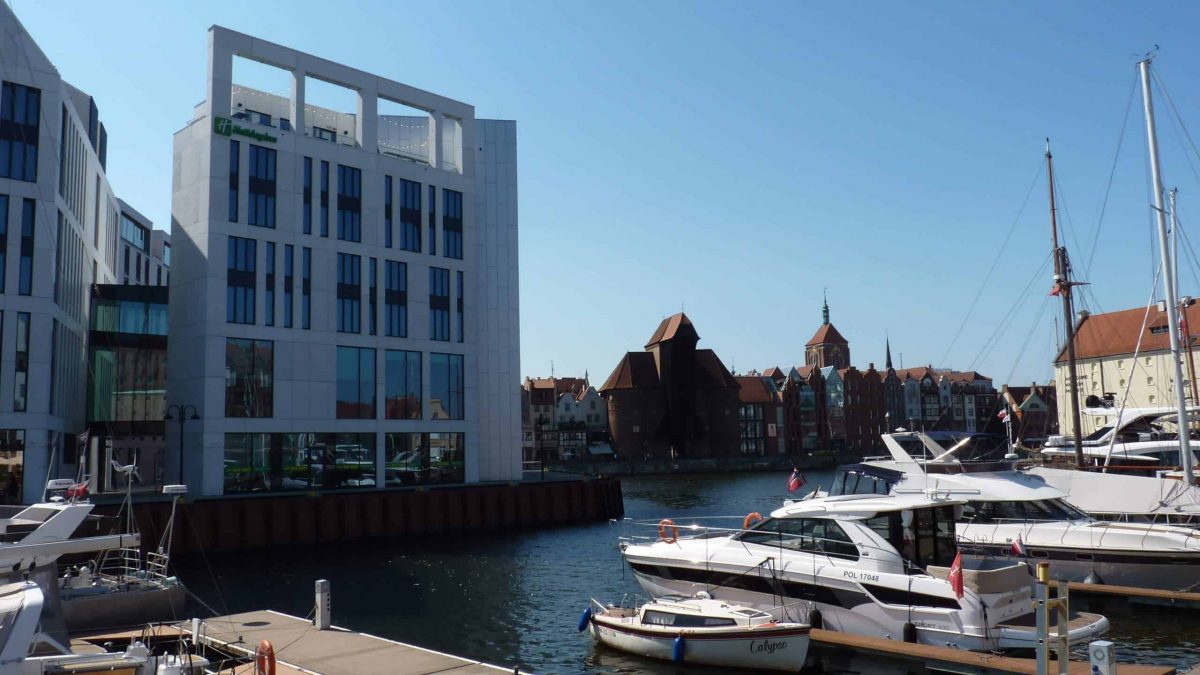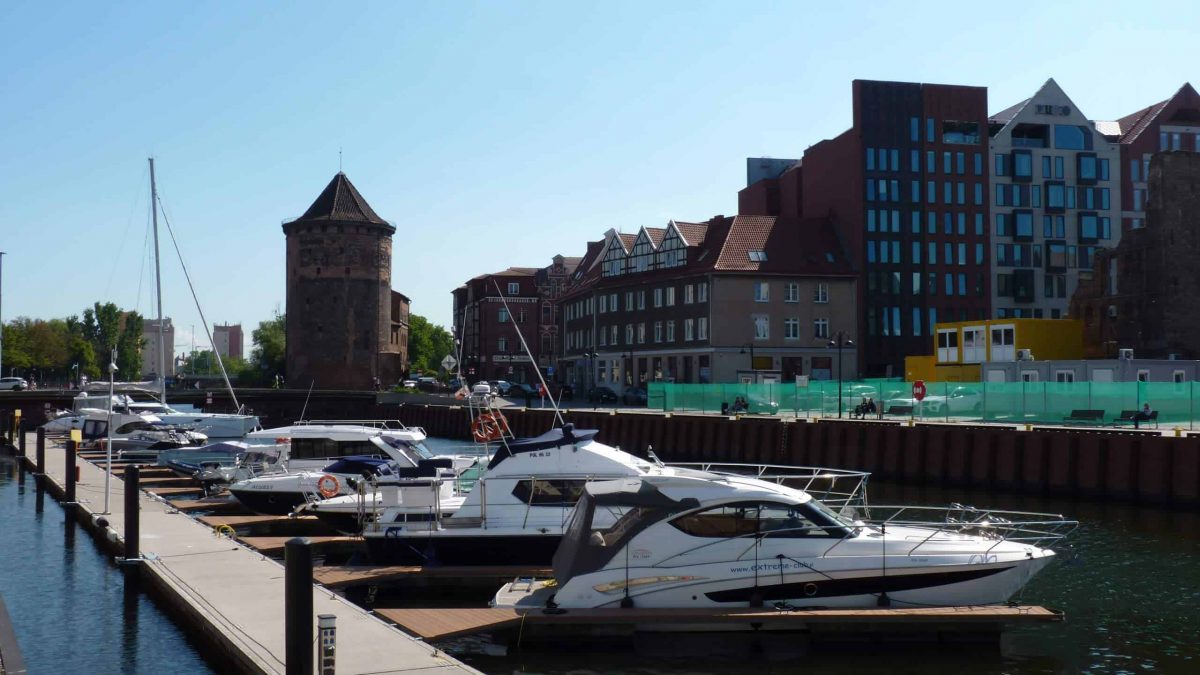 The impact of the Second World War on Szafarnia Street
During World War II, the street buildings were mostly destroyed. Only the granary called the New Packing House, two steel lifting devices and several mooring bollards survived. After the war, the historic west frontage of the street just across the river was not rebuilt. 
The New Packing House granary was built in 1750, replacing an earlier warehouse. At the beginning of the 19th century, the building was taken over by the Prussian authorities and incorporated into the Customs and Excise Duty Directorate. From then on, general cargo goods intended for clearance were stored in the granary. Such functions were continued when Gdańsk was a free city during the Interwar years (1919-1939).
As the pictures below show, the former New Packing House granary (Nowa Pakownia) has been revitalised and adapted into Hotel Gdańsk – one of the most renowned boutique hotels in the Tri-City area. Attached to the hotel is the "Brovarnia" restaurant and also the oldest brewery in Gdańsk.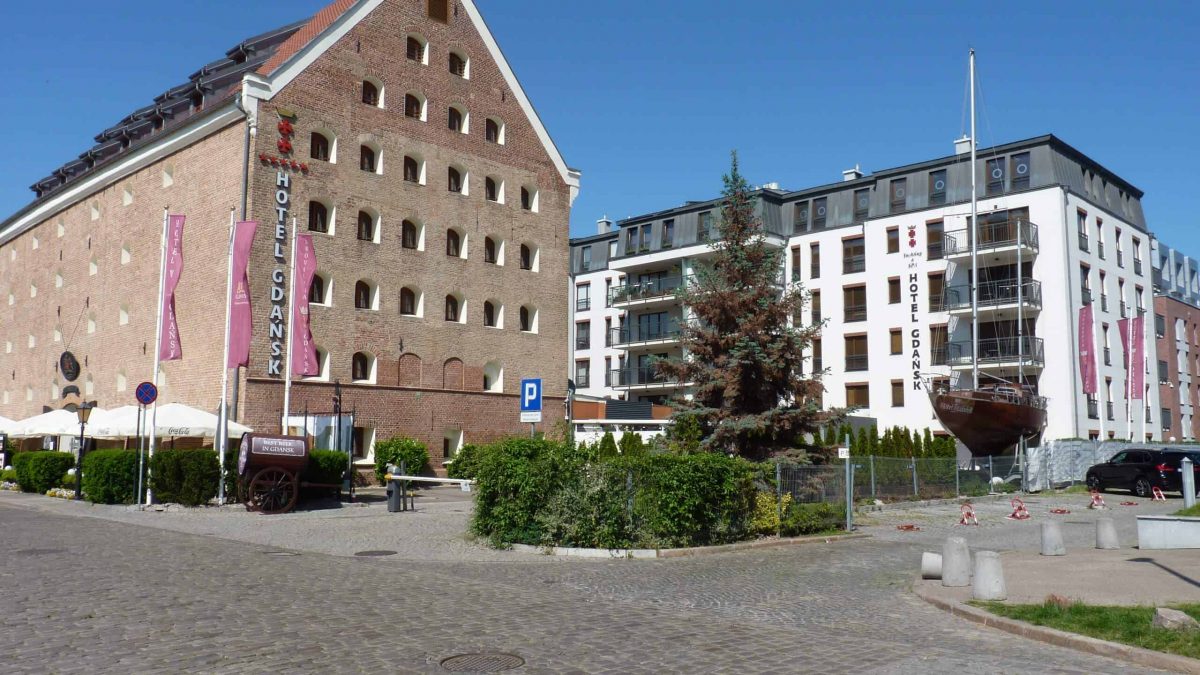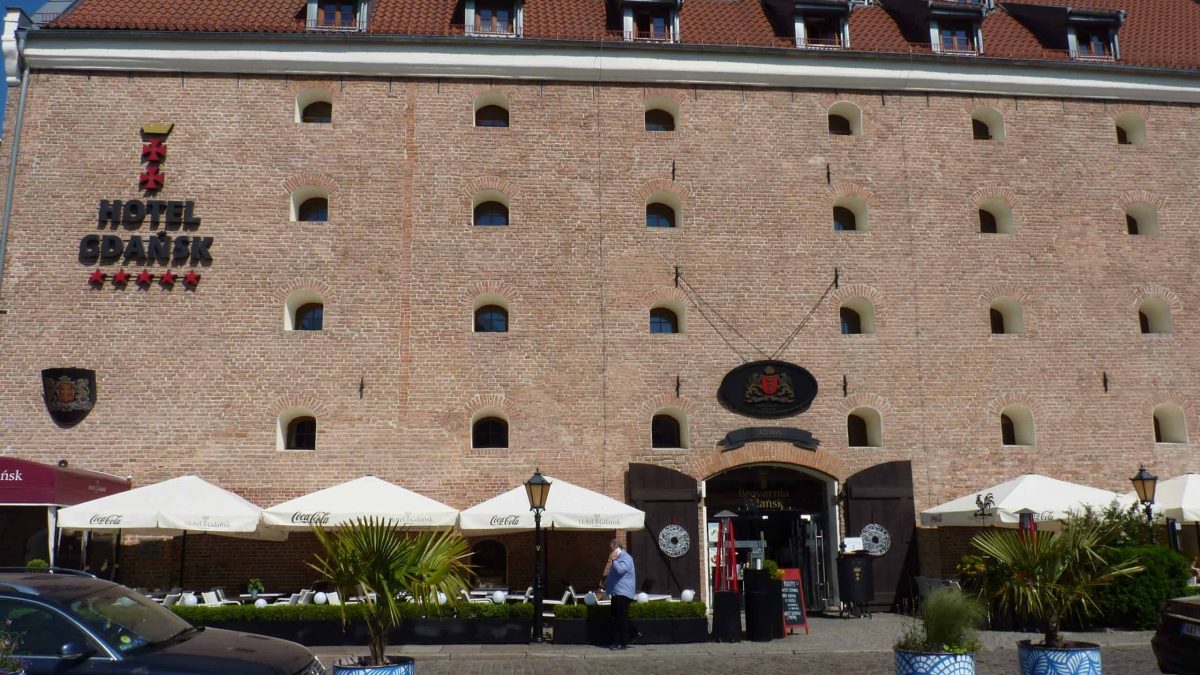 Szafarnia Street – Never a dull moment
I must have walked up and down Szafarnia Street dozens of times now. Chilled out, full of history and sleek at the same time. Highly recommended.