Restauracja Bazar on Gdańsk's chic Szafarnia Street is right up there with the best restaurants dishing up classic comfort food in the entire Tri-City area.
Between 2017 and 2019, when my wife visited Gdańsk every so often to combine apartment hunting with sightseeing, we couldn't tear ourselves away from Restauracja Bazar. 
I became particularly fond of eating duck with cranberry sauce. There are also plenty of other appetising meals to tempt your taste buds.
Read on to find out all about the appetising options on Bazar's menu. I also review the overall ambience of the restaurant as well as the level of customer service I've experienced. 
Where is Restauracja Bazar?
Restauracja Bazar is located at number 6, Szafarnia Street. Gdańsk Marina is just a stone's throw from the restaurant.
The restaurant is only a ten-minute walk from Neptune's Fountain on Długa Street.
Inside
Restauracja Bazar boasts neutral modern decor which is pleasing to the eye as soon as you enter the establishment. 
The restaurant is small with less than 20 tables inside. Its size only serves to create a homely, warm and laid-back atmosphere.
Outside
If it's warm outside, why not try Al fresco dining right by the Motława River. 
In the warmer months, you should find a single row of the tables right in front of the restaurant. On the other side of the street, there are more tables which belong to Bazar just a few metres from the river.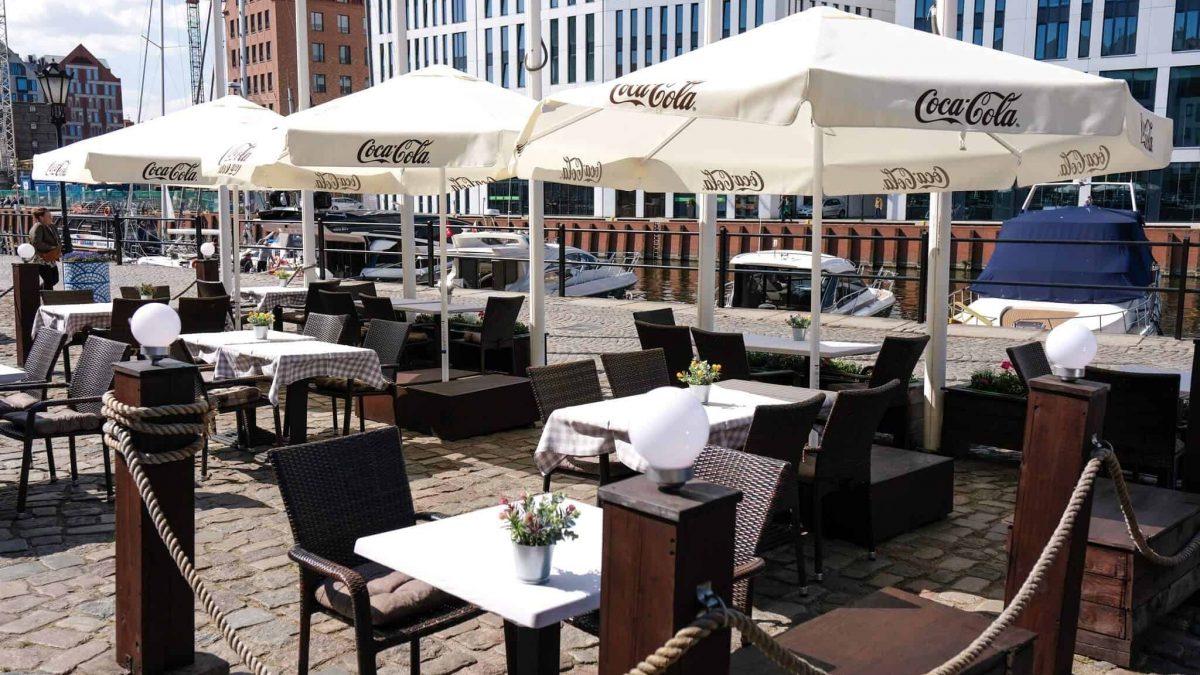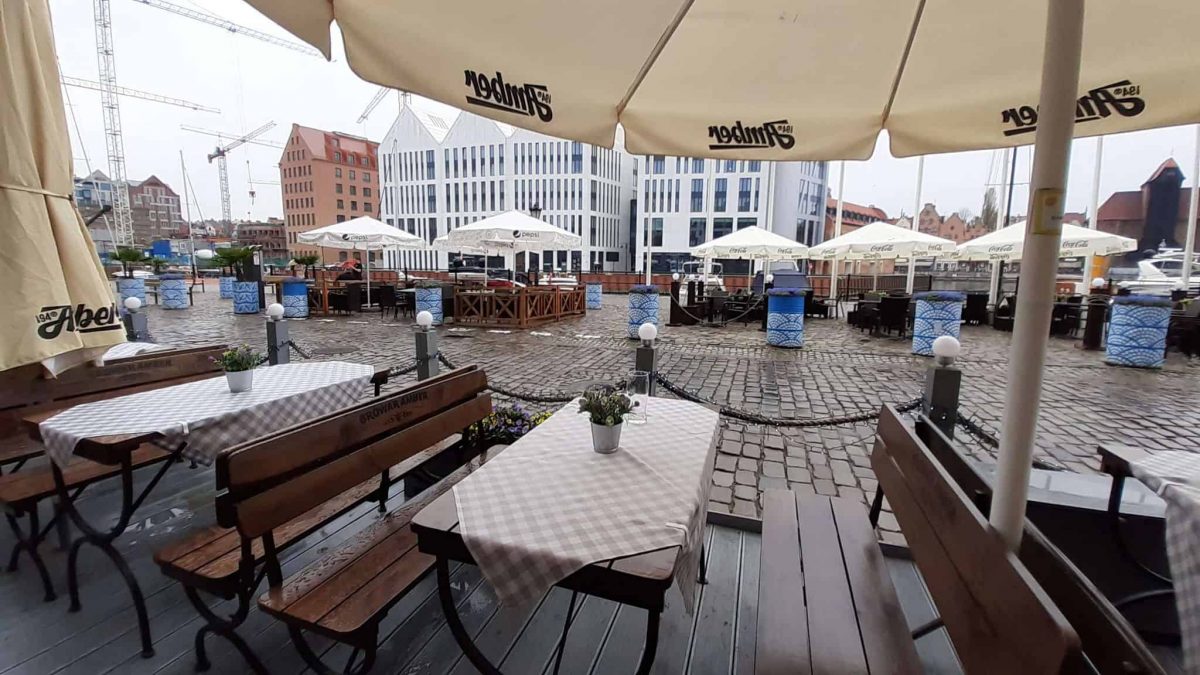 Menu 
Restauracja Bazar is well-known for its classic comfort food. I hasten to add that it is comfort food in the form of well-thought-out and elaborately crafted combinations. 
All of the dishes I've tried over the years – from the duck to pappardelle pasta with smoked bacon, truffle paste, cream sauce and poached egg – have all melted in my mouth. 
On our last visit, my wife and I shared the pappardelle pasta with smoked bacon and the marinated roast beef salad. This salad comes with juicy pomegranate jewels, tasty salad leaves, cherry tomatoes, strawberry slices, cranberry sauce with seaberry and caramelised nuts. Delightful. 
Check out this menu on the restaurant's website. Just a word of warning. Either the menu's outdated, or Restauracja Bazar constantly alters its menu based on the time of year or current trends. However, some of the dishes seem to be permanent fixtures. Some of the mainstay dishes include:
Dumplings (

pierogi

) with potato, onion and cottage cheese 

Wild boar and mushroom sauce 

Polish stewed cabbage (

Bigos staropolski

)
Bazar serves generously-sized portions. Perhaps that's an understatement. You'll leave the establishment looking like a whale.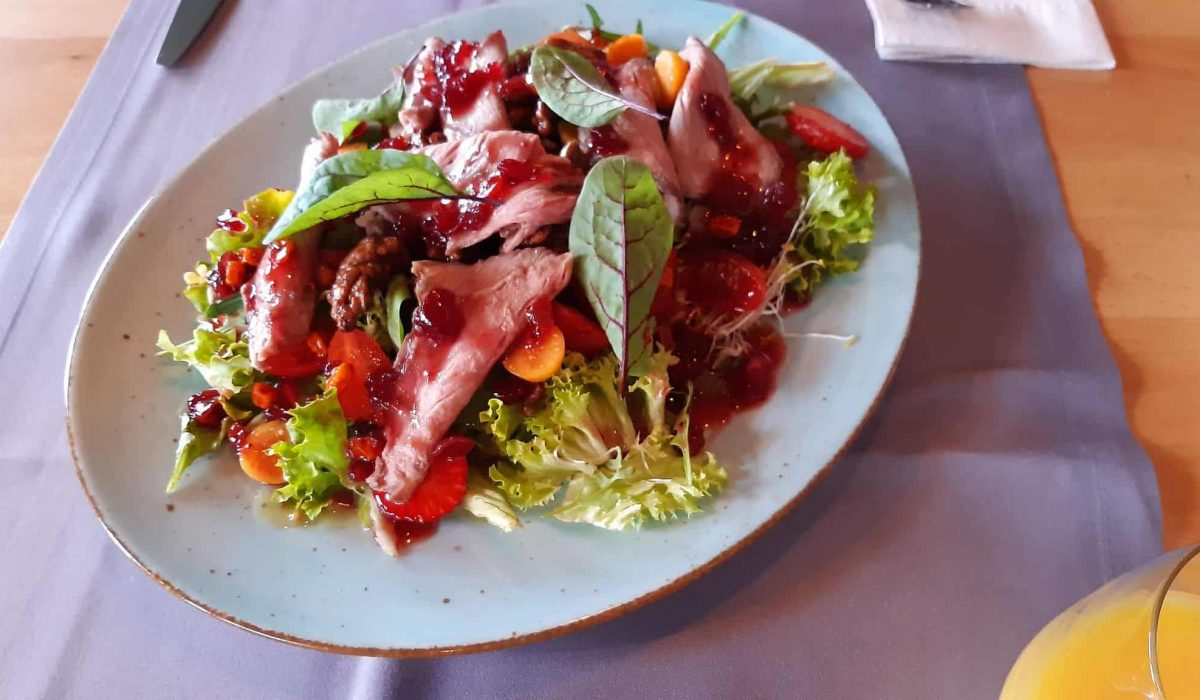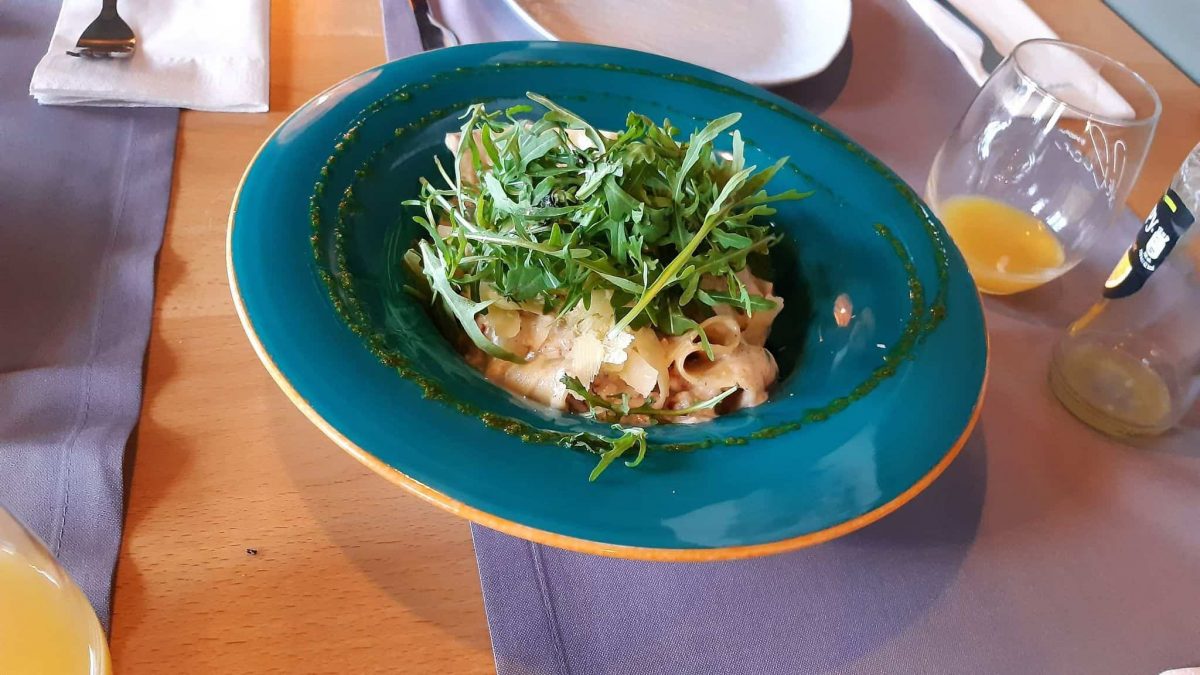 Service
I've encountered three or four young waiters and waitresses over the years. All of them have been thoroughly attentive and unimposing.
The service is invariably very quick and personal.
Final thoughts
Once again, comfort food with tasty trimmings and a definite twist. 
Regardless of whichever restaurants I may visit in the future in Gdańsk, Restauracja Bazar will always be a top three choice for me in the Main Town area. 
Recommendation
If you have at least two full days in Gdańsk, why not visit Bazar one day and the dumpling restaurant Pierogarnia Mandu the other day?