I could quite possibly come up with a list of a thousand reasons to make Poland your next travel destination. Well, here are four of the very best reasons to visit Poland: 
1. Travel opportunities – Stunning cities and old towns
Everybody's heard of the Big Six – Warsaw, Kraków, Łódź, Wrocław, Poznań and Gdańsk. Of course, everybody has got their favourite/s. I can only say that they're all worth visiting for quite varying reasons. 
If, for whatever reason, the Big Six don't float your boat – there's a decent choice of medium-sized cities you can visit. For instance, Toruń, Bydgoszcz, Lublin, Szczecin, Katowice, Częstochowa and Rzeszów are all worth visiting.
I've been to ten out of the thirteen above-mentioned places. Frankly, they've all got their own special charm. I genuinely believe that a mere weekend getaway in most of these cities will have you coming back for more.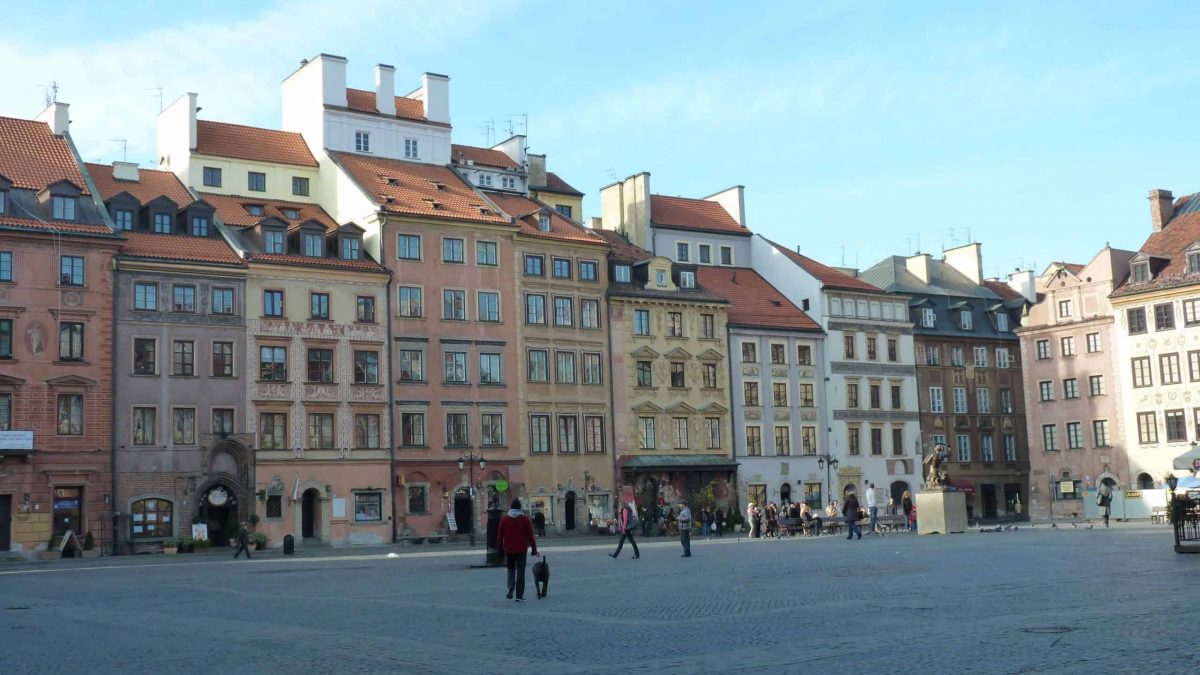 2. The way life used to be – Beliefs, fairs, festivals and traditions
There always seems to be a lot going on in Poland. From the many music festivals held in Kraków throughout the year, to Gdańsk's St. Dominic's open-air Trade Fair (Jarmark św. Dominika), you might want to time your visit just right to witness how Poland showcases its history and traditions. 
Some of the most famous Polish traditions haven't lost their edge. For example, most Polish people still pay heed to the Christian celebration of All Saints' Day on November 1. On this day, Poles return to their home cities to visit the graves of their deceased relatives. Most people lay flowers and light candles on the graves of their beloved ones.
3. The natural beauty and stunning scenery in Poland
From the Tatry mountains in the far South, to The Masurian Lake District in the North-East, Poland is a country of outstanding natural beauty.
In addition to all the mountains and lakes, no visitor should overlook the very much underrated Polish Baltic Coast. Beautiful lagoons, monstrous cliffs, dense pine forests, seaside lakes, nature reserves and clean beaches with powdered sand all bless the Polish coastline.
As I discovered just recently, the Vistula Spit is just an hour away from Gdańsk. Here you will find the famous resort of Krynica Morska, the scenic viewpoint Wielbłądzi Garb and the locality of Piaski on the Polish-Russian border. Piaski boasts an empty, chilled-out beach which has something alluring and magnetic about it. The forest walk to the Russian border is highly recommended as this spot is an oasis of serenity. Indeed, tall pine trees, the sound of waves crashing on the shore and the feeling that you're all alone at the "end of the world" are all qualities which define the area.
4. The history and museums
It goes without saying that Poland has a turbulent and fascinating history. This is reflected in the many museums and historical sites scattered around the country. Let's not forget to mention the opportunities tourists have to spend time in the Old Towns of those cities that made it unscathed through the Second World War, such as Kraków. 
Regarding museums in Gdańsk, I'm most looking forward to visiting the Museum of the Second World War and the European Solidarity Centre – for a second time.  
War and history museums have only ever really interested me. Perhaps I need to get out more … 
All right, I promise to get out more. I plan to stay in Warsaw for a week to do some sightseeing and visit some musuems. There's such an eclectic mix of museums in the capital. For instance, The Museum of Maria Skłodowska-Curie, The Museum of Evolution and the NBP Money Centre all seem to be worth a visit. 
Reasons to visit Poland – I've only begun to scratch the surface here
I've come up with four major reasons to visit Poland. However, I've only begun to scratch the surface.
I could go on to mention Polish hospitality, the affordable prices of public transport and the yummy Polish food.
Let's see if I can cover these topics in future posts.