This post is intended to describe common features of Polish resorts on the Baltic Sea.
I've been to around 15 seaside places in Poland. Most of these are in the Pomeranian Voivodeship around Gdynia and Gdańsk, and on the Hel Peninsula and Vistula Spit (Krynica Morska).
Sandy beaches cover around only 30% of seashores around the world. In Poland, around 85% of the entire 500-kilometre coastal strip is fringed with wide sandy beaches. The other 80 km comprises sea cliffs. 
Based on my observations then, here are the main characteristics of Polish coastal resorts:
1. Wide Sandy Beaches
Polish beaches tend to be very wide. They need to be wide to cater for the hordes of tourists flocking to the coast every summer.
Świnoujście, which borders Germany, has the widest natural beach in Poland. Amazingly, it reaches to a little over 200 metres in places. 
Also worthy of a mention are the wide stretches of sand close to the pier in Sopot and on the Hel Peninsula, such as in Jurata and on the open sea side of Hel.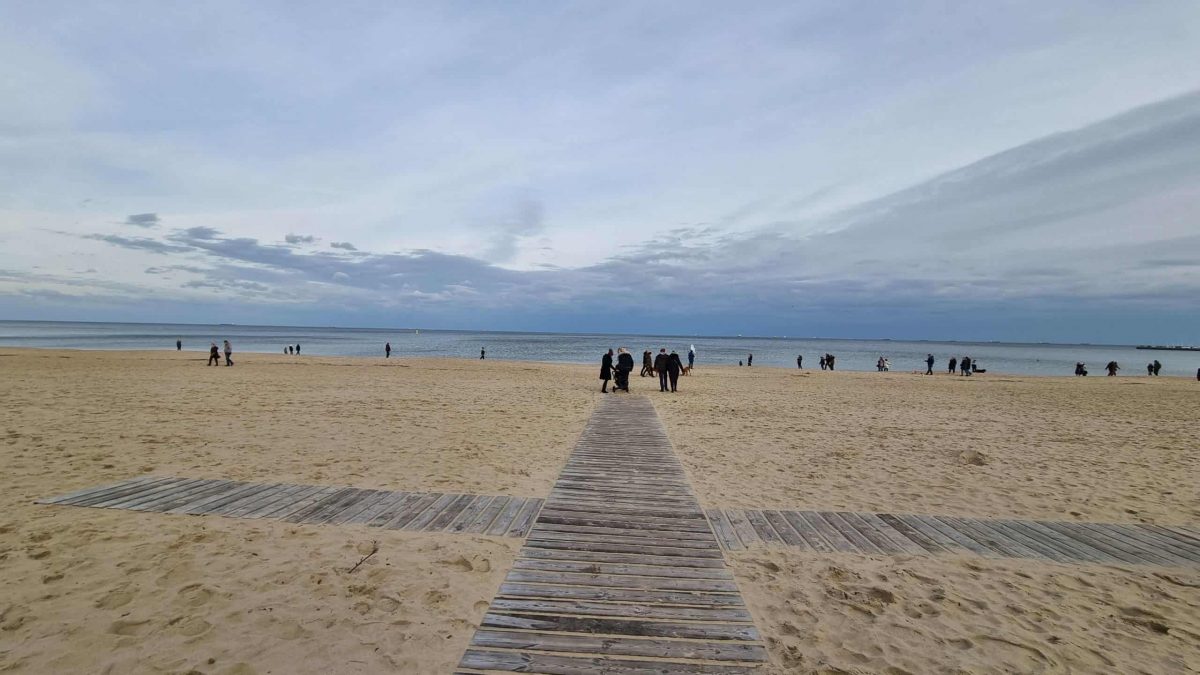 2. Fine, powdery an almost white sand
A large number of Polish resorts on the Baltic Sea have beaches with fine, almost white sand. 
According to a colleague of mine, Marek Królikowski, who's a professional photographer, some of the finest white sand can be found in the Pomeranian village of Lubiatowo. In his words:
I believe the most "noble" sand is to be found on Lubiatowo beach; it's still almost white, a whiter shade of regular beach sand. It's like silk.
I must also mention the powdery sand on Łeba Beach and on its famous moving sand dunes.
In my experience, there's also wonderfully fine and powdery sand on the Vistula Spit, especially in Piaski near the Polish-Russian border.
As you go further west along the coast towards seaside resorts such as Kołobrzeg, the sand becomes yellower and grainier. 
Still, the fact remains that a great many Polish beaches have wonderfully fine white sand.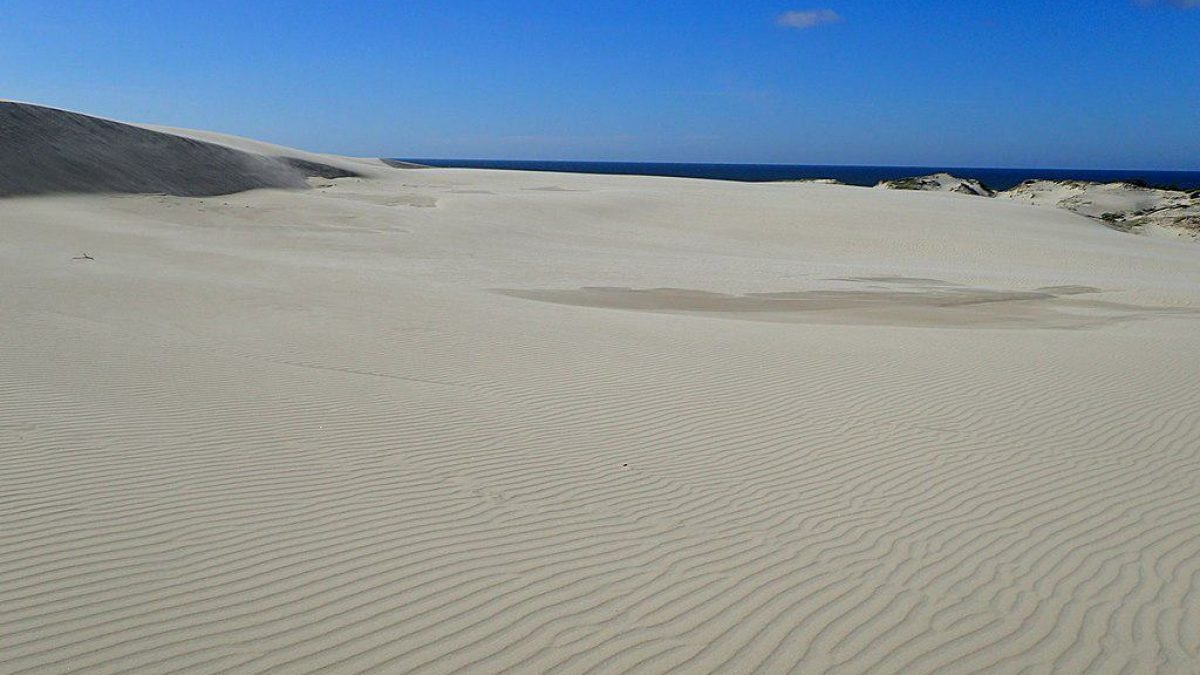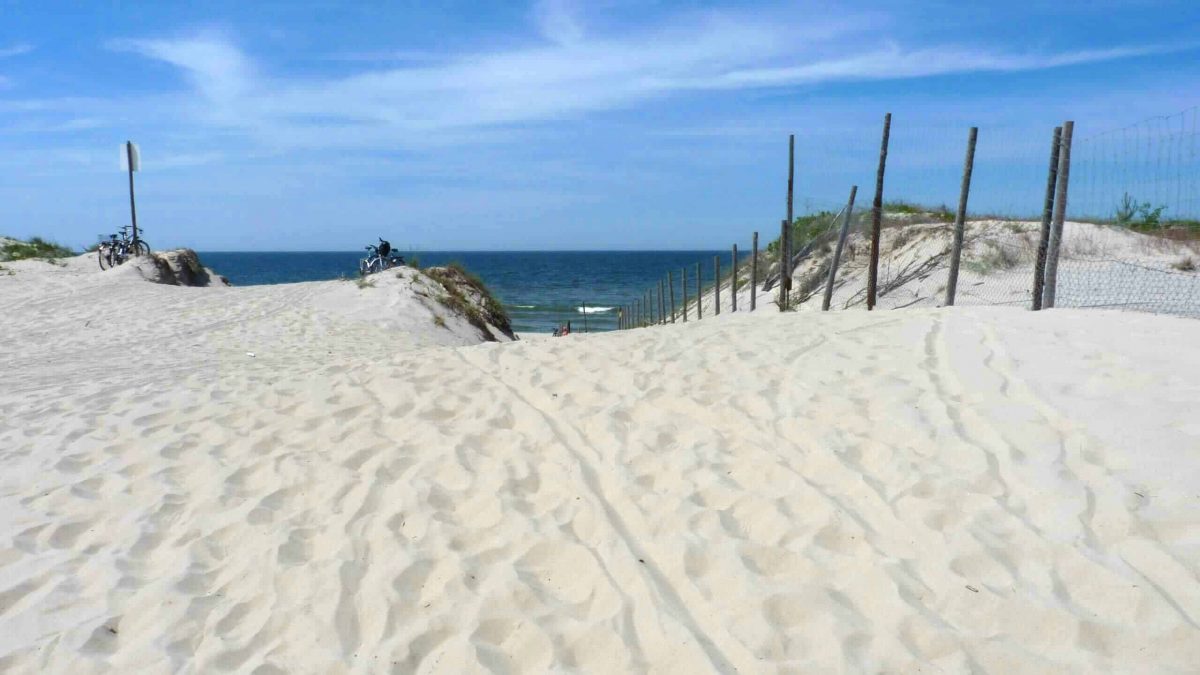 3. Glorious Sunsets
The vast majority of Polish resorts on the Baltic Sea are north-west facing. Therefore, there's a good chance you will catch a breathtaking sunset during the summer months.
First of all, take a look at this snap which I took in Hel in 2022: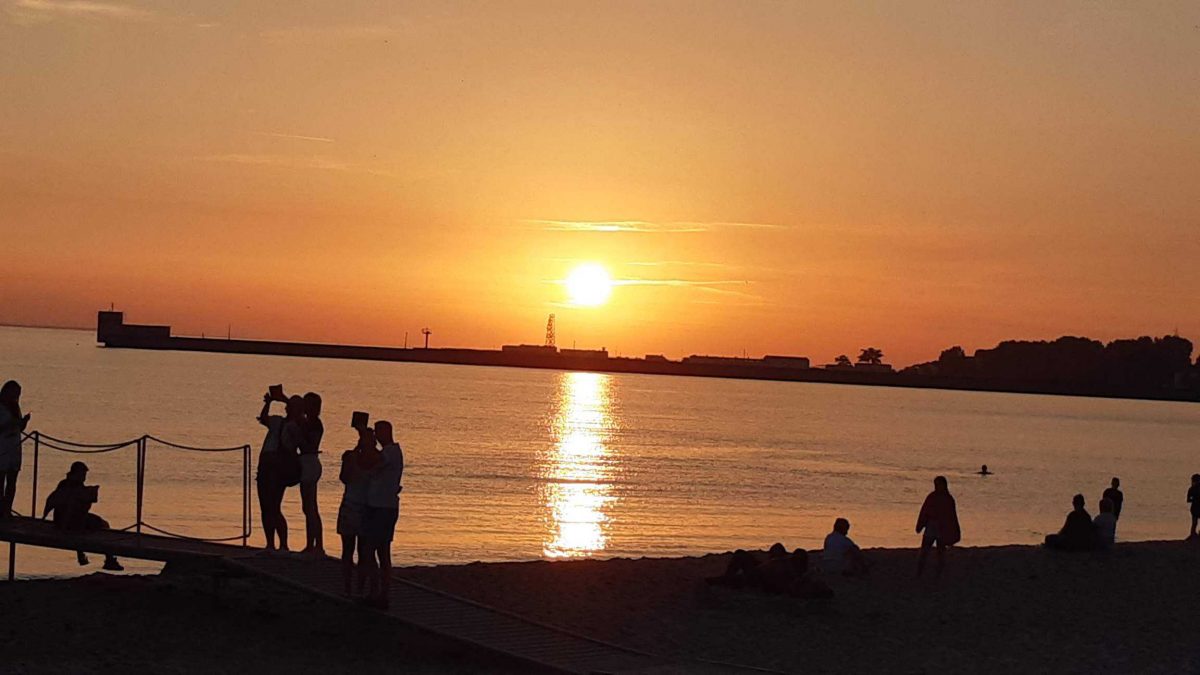 Now, let's bring in a professional photographer – Marek Królikowski. Check out his shots from a 2012 visit to Rowy: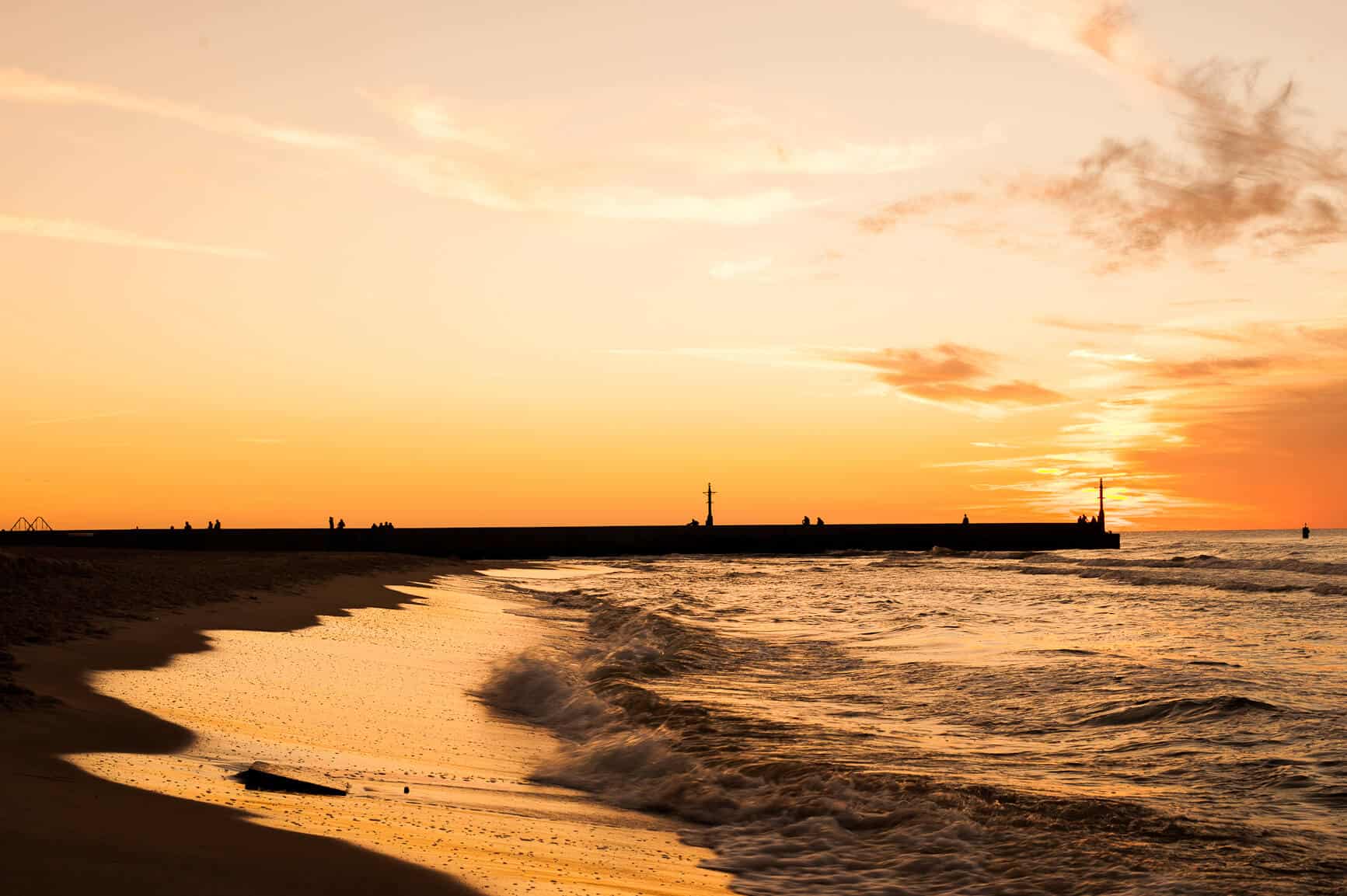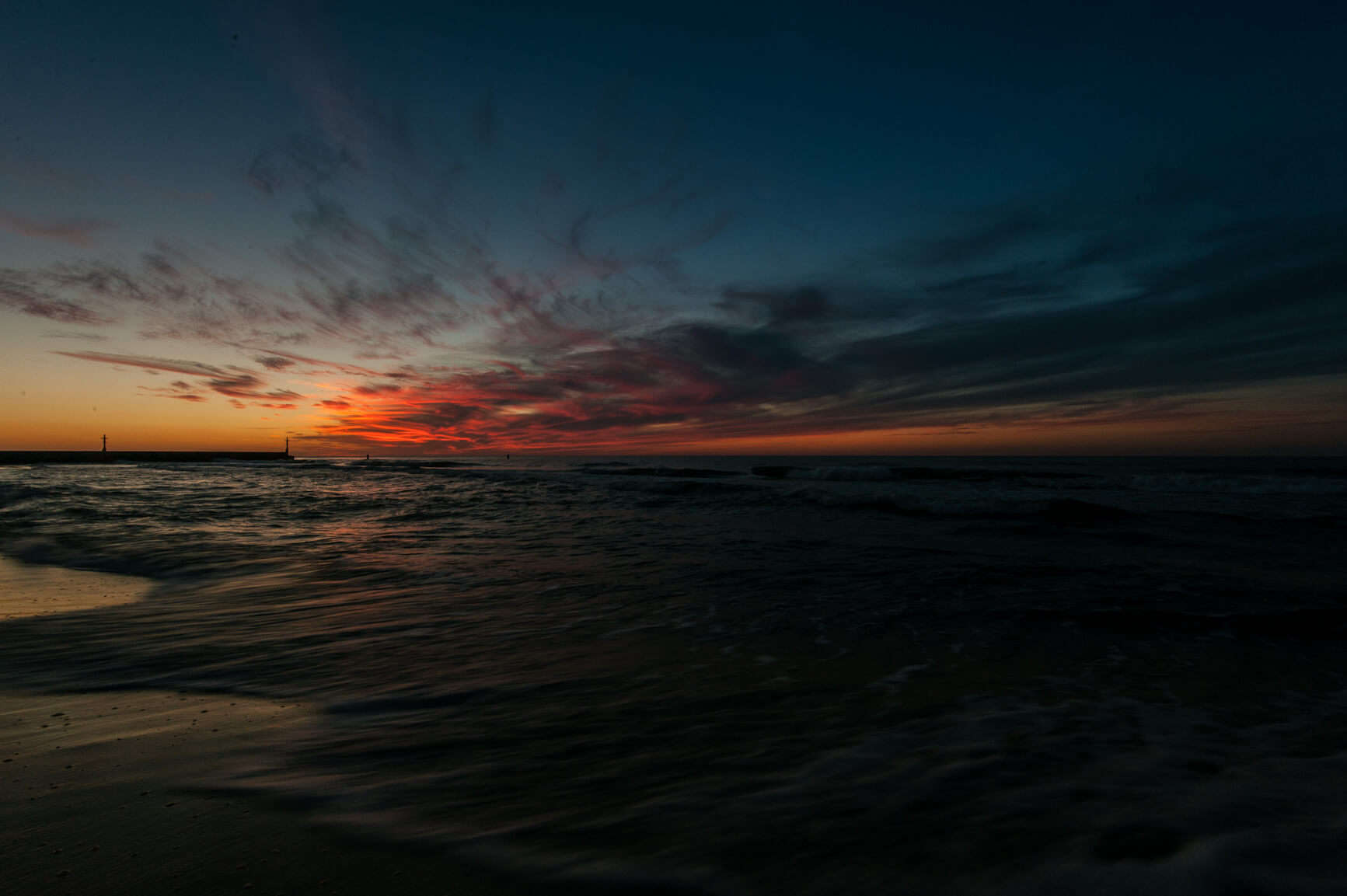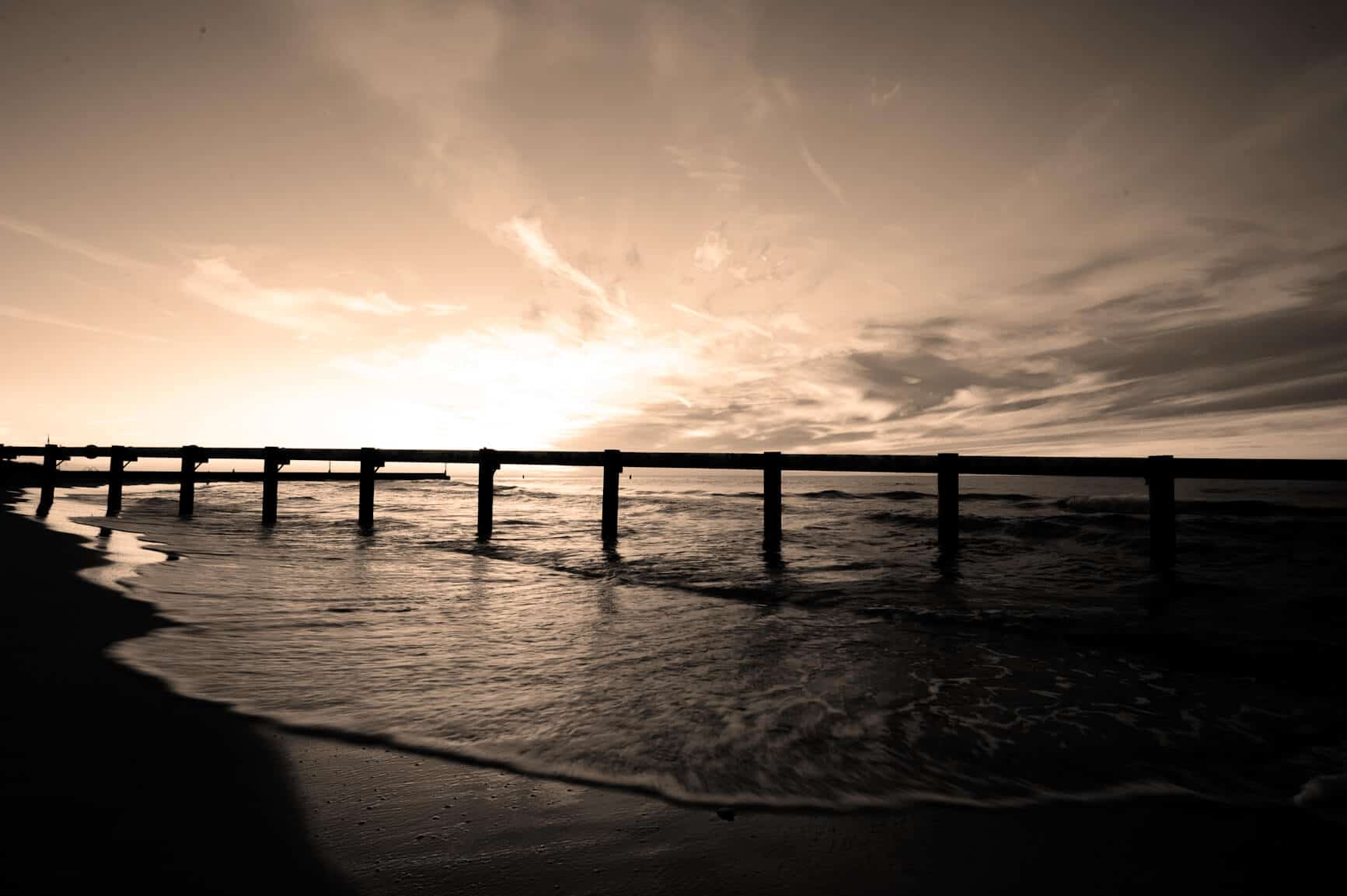 4. Clean, well-maintained beaches and tidy surroundings
According to my experience, Polish beaches, as well as the forests and streets which surround them, are exceptionally clean and well-maintained.
In my opinion, most Poles are proud of their nation. Therefore, they do their bit to keep beaches and seaside resorts clean. 
It's also worth mentioning here that many Polish resorts on the Baltic Sea have qualified for the Blue Flag award.
The iconic Blue Flag is one of the most recognised voluntary awards in the world for beaches, marinas, and sustainable tourism boats. 
In order to qualify for the Blue Flag, these beaches, marinas and boats must meet and maintain a series of stringent environmental, educational, safety, and accessibility criteria.
In Poland, there are plenty of bathing beaches that have qualified for the Blue Flag award. These include Gdańsk Sobieszewo, Gdańsk Stogi, Mielno, Dźwirzyno, Rewal, Pustkowo and Świnoujście Warszów.  
5. Beautiful forests and nature reserves
Courtesy of national parks, nature reserves or forests, Polish resorts on the Baltic Sea are blessed in terms of their green backdrops.
Let's begin with the Vistula Spit. I've already mentioned Piaski beach near the Polish-Russian border. From the car park at the end of Bursztynowa Street, you can walk to the border through a tranquil pine forest: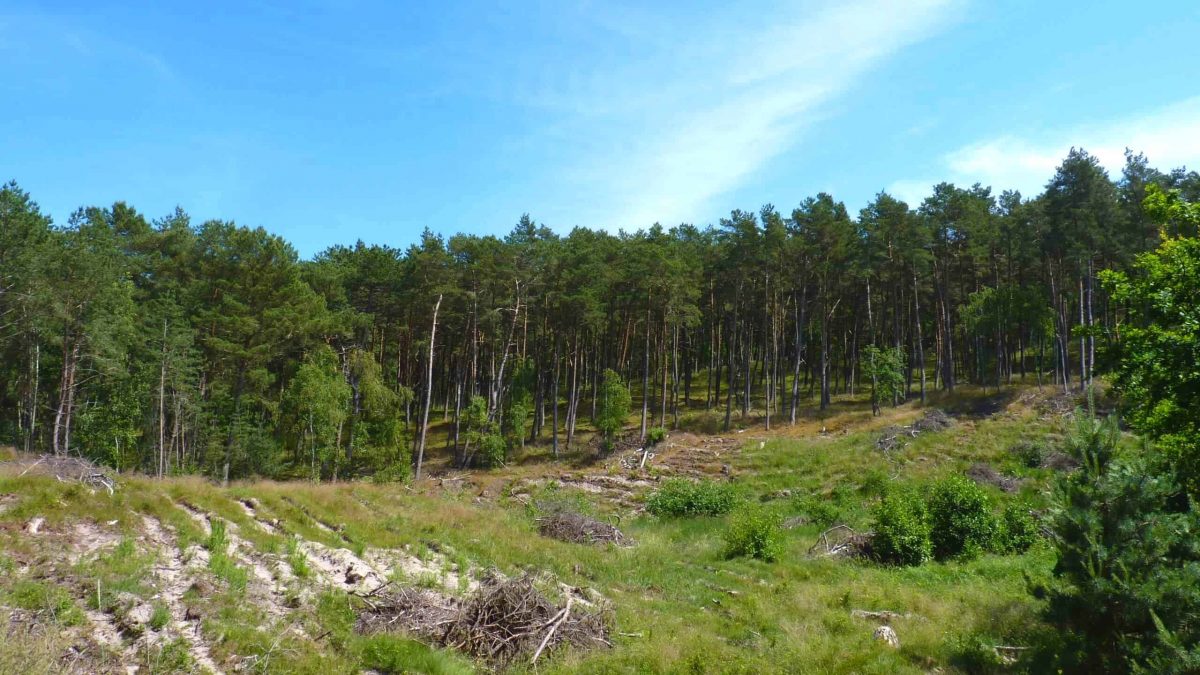 Kępa Redłowska nature reserve
Let us now head up to the district of Redłowo in Gdynia. It is here you can find the beech forests of the Kępa Redłowska nature reserve. Kępa Redłowska is a sprawling seaside park on former military grounds:
North of Gdynia, we have the beautiful seaside resorts of Mechelinki and Rewa. Separating them is the Mechelinki Meadows nature reserve (Rezerwat przyrody Mechelińskie Łąki) which hugs a long sandy beach. The nature reserve contains narrow paths which run through meadows of wildflowers and dunes. There's also a pretty stream: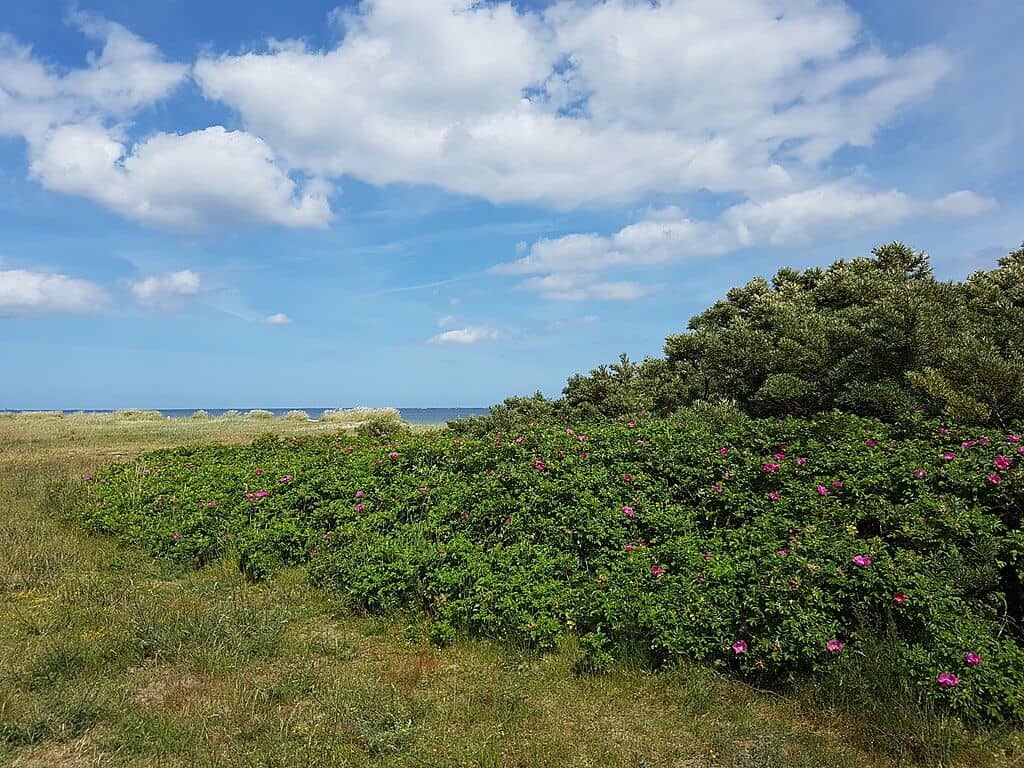 Słowiński National Park
I've already mentioned the famous moving sand dunes in Łeba. These dunes are actually part of Słowiński National Park. In 1977, UNESCO designated this park a biosphere reserve. Wooded areas in the park are mostly covered by pine trees (roughly 80%). There are also upwards of 250 bird species in Słowiński National Park. All in all, the popularity of Łeba and Rowy is partially explained by their proximity to Słowiński National Park.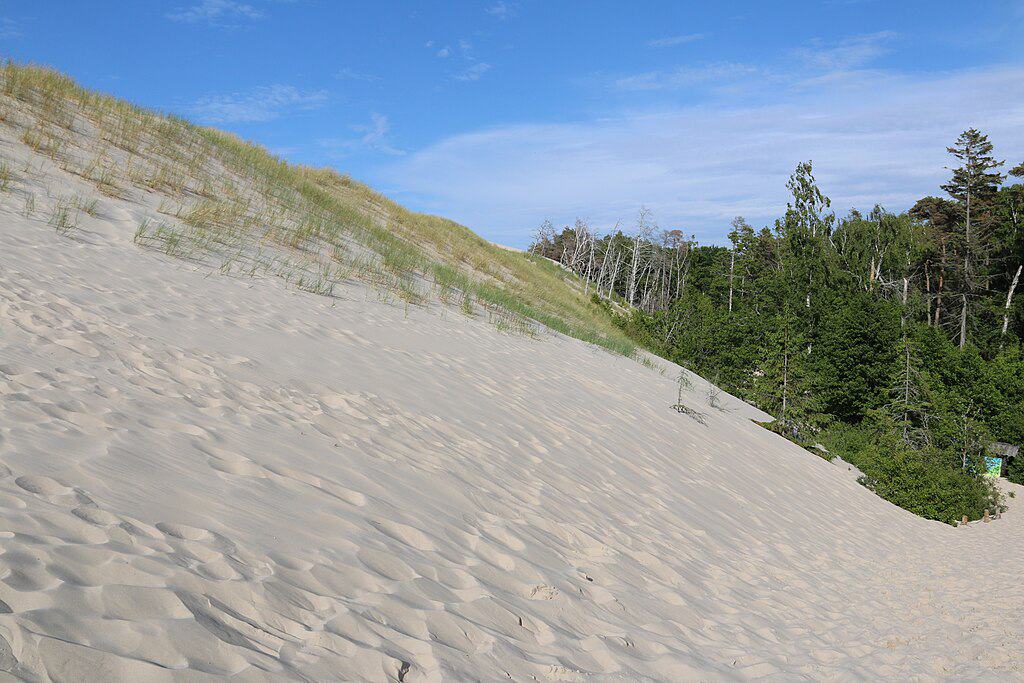 Wolin National Park
Worthy of a final mention in this section is Wolin National Park (Woliński Park Narodowy) which is located on the island of Wolin in the far north-west of Poland. The beech forests here are a sight to behold. A number of resorts, such as Międzyzdroje and Wisełka, thrive on this picturesquely green island.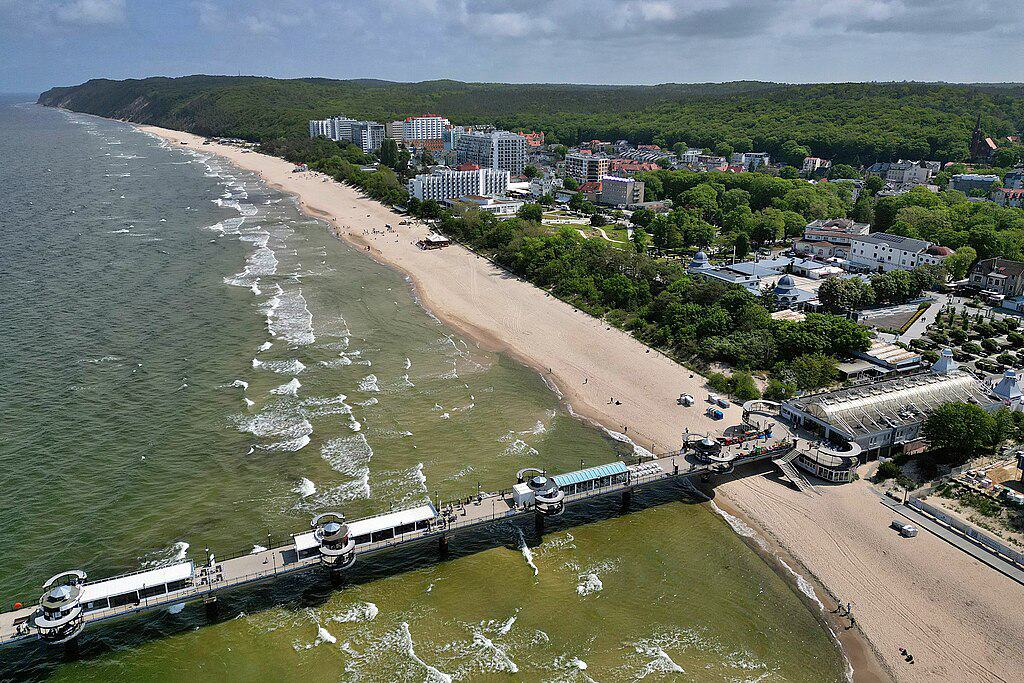 7. High Sea cliffs
Many Polish resorts on the Baltic Sea are sheltered by high cliffs.
Cliffs on the Baltic Sea can also be found near Międzyzdroje, Rewal, Poddąbie, Dębina and Trzęsacz. 
Another cliff of note includes Orłowski Cliff (Klif Orłowski) in Gdynia Orłowo. Orłowski Cliff, which is built of clay and stretches for some 650 metres, is a unique attraction for Tricity tourists. The height of the cliff is roughly 50 metres: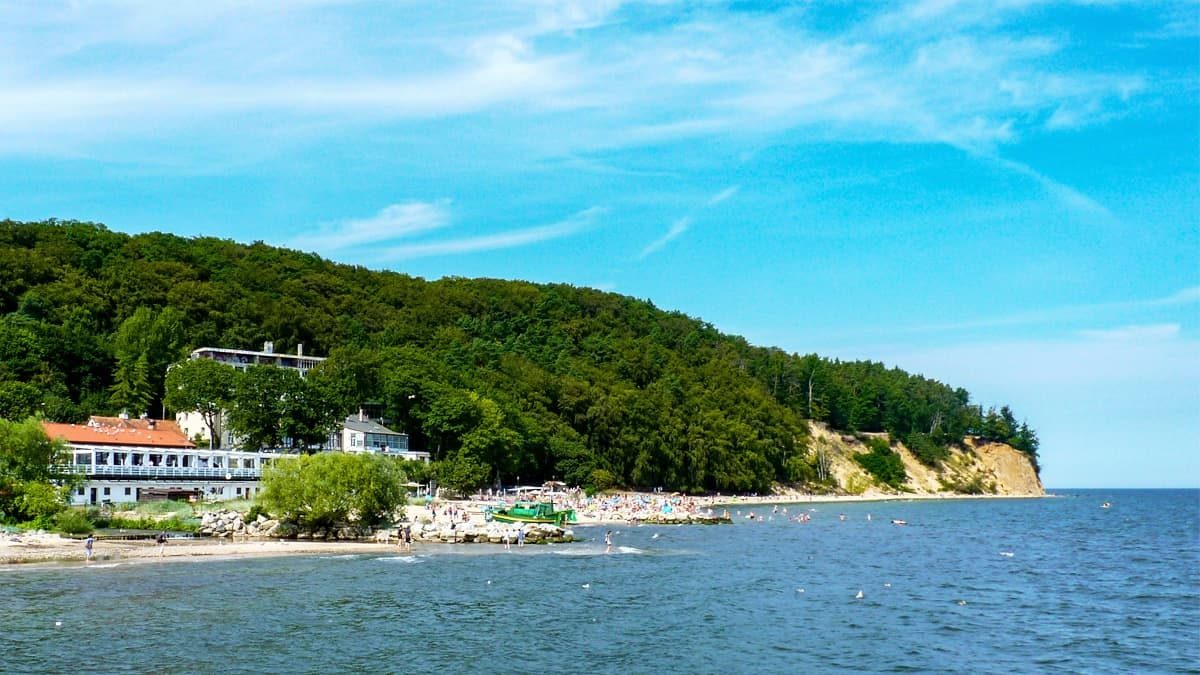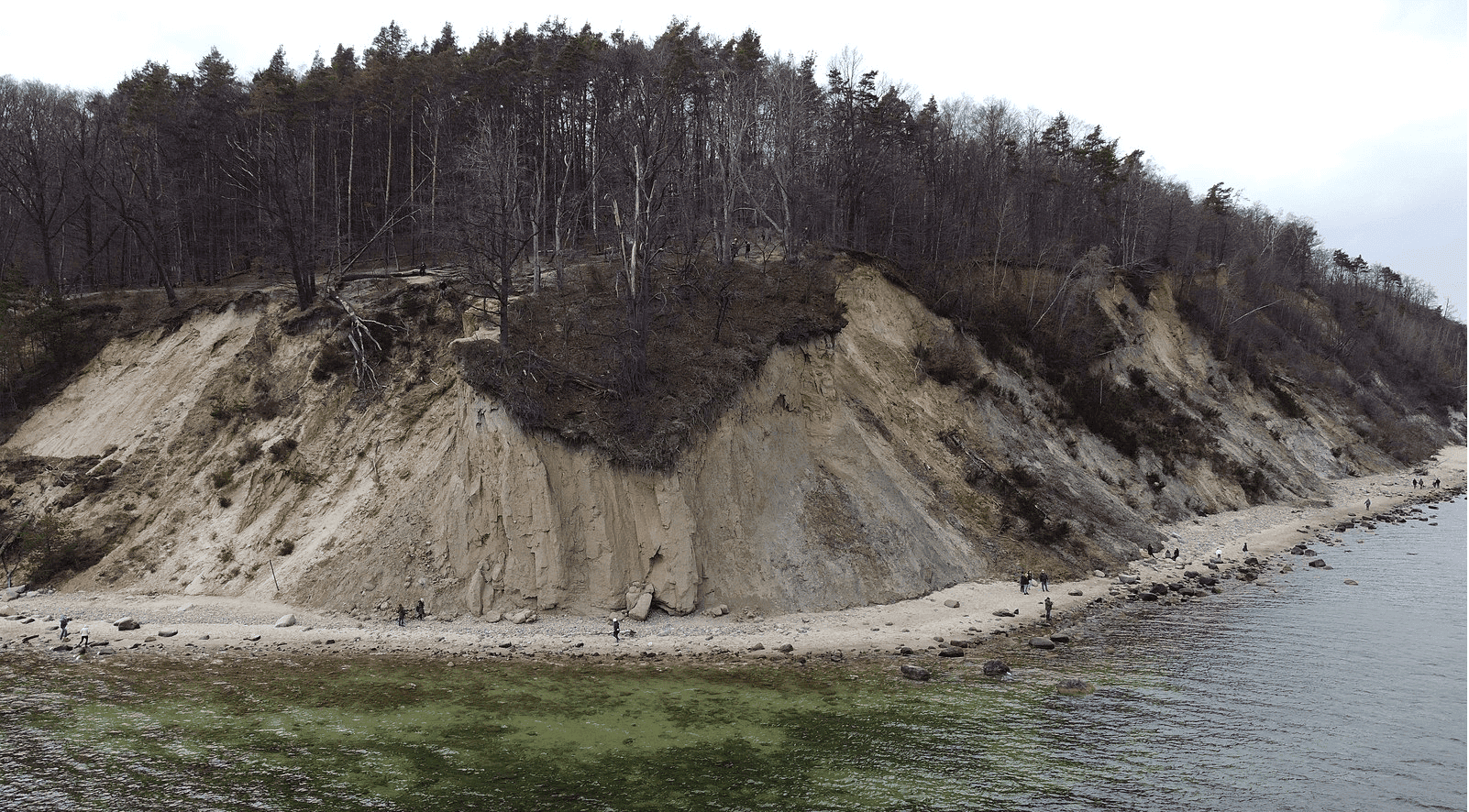 Other attractive cliffs on the Polish coast include those in Mechelinki and in Jastrzębia Góra. The cliff in Jastrzębia Góra has the highest seaside cliff on the entire Baltic Sea coastline in Poland. There's also a walking trail along the cliff.
8. Piers
Finally, I couldn't write a post on Polish resorts on the Baltic Sea without mentioning one of the most frequently visited attractions in seaside resorts – piers. 
It's common knowledge to almost all Poles that Sopot Pier is the longest pier on the Baltic Sea. At 511.5 metres, Sopot Pier is also the longest wooden pier in Europe. 
There aren't many more pleasant forms of recreation than strolling along Sopot pier at any time of the year. Sauntering along the pier presents visitors with an opportunity to admire the view of the "Baltic Monte Carlo". Moreover, consider the health benefits. At the end of Sopot Pier pier, the concentration of iodine is up to twice as high as it is at street level.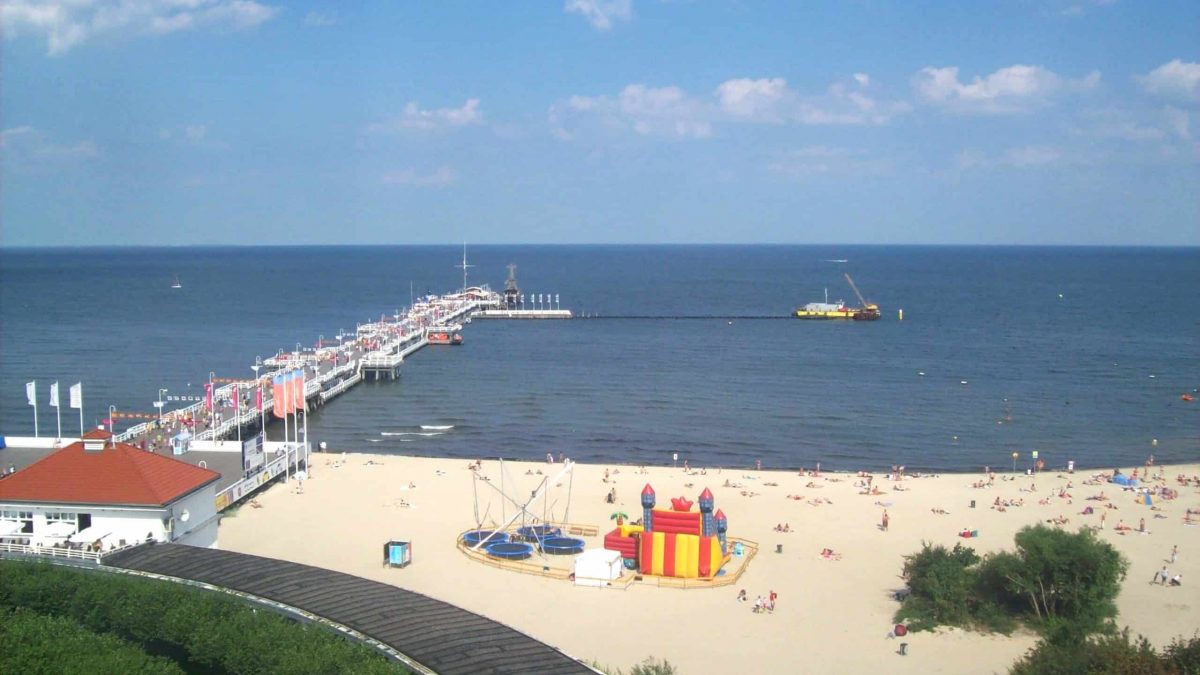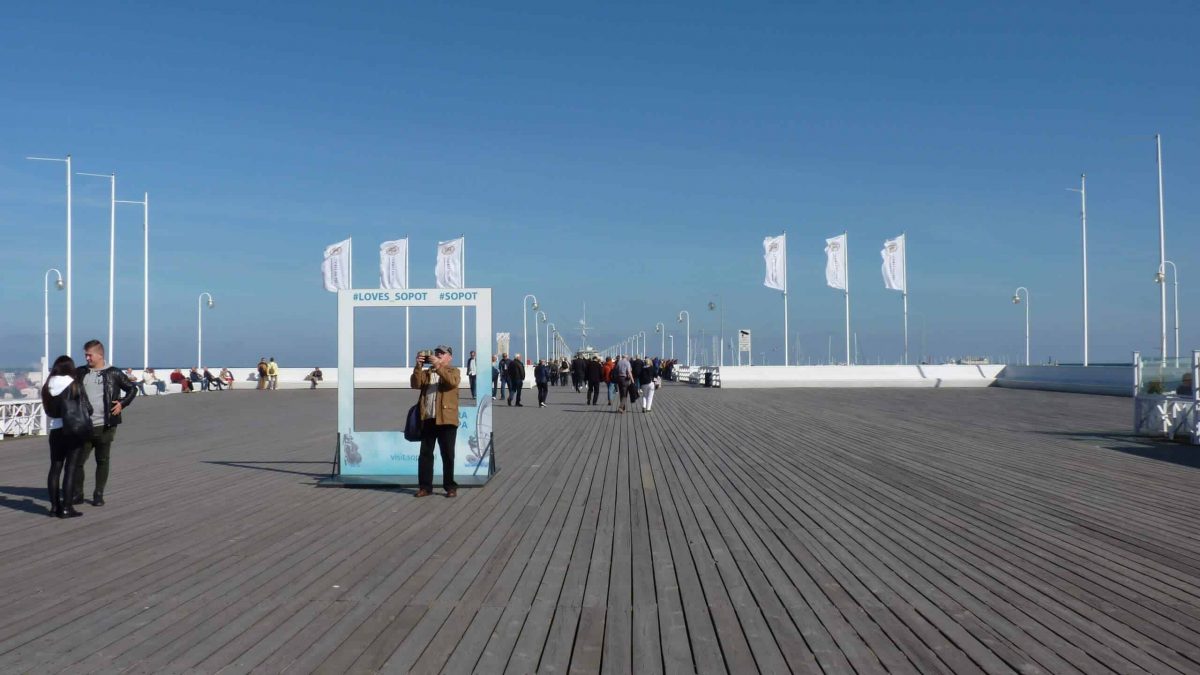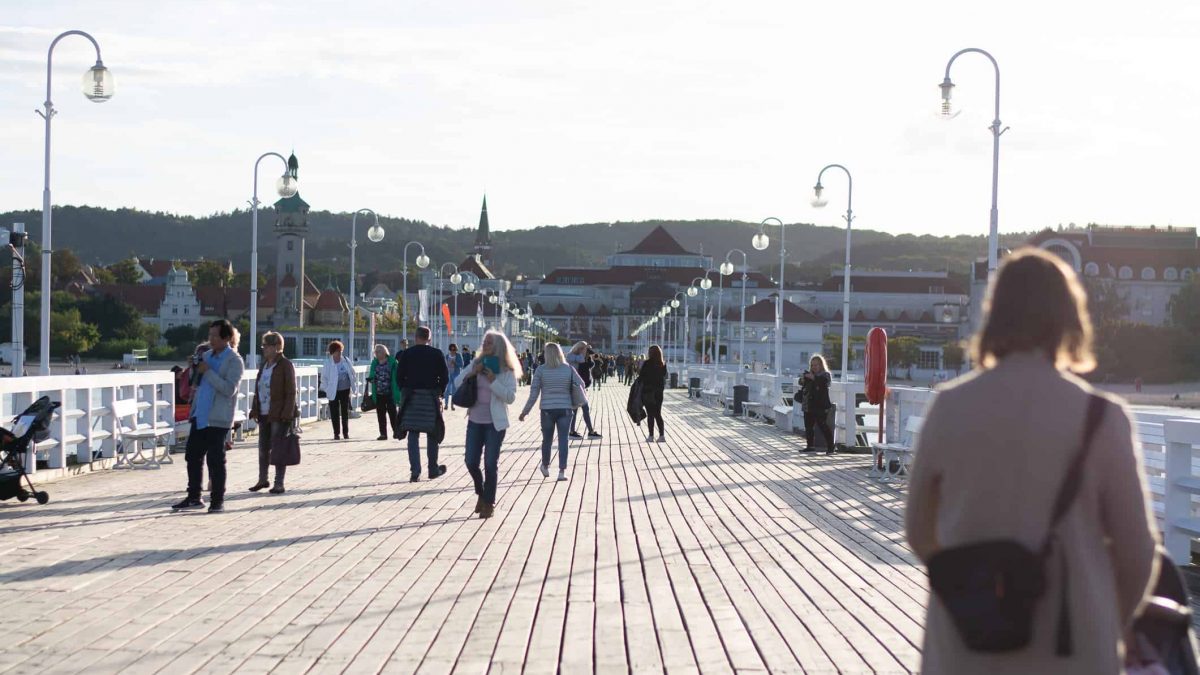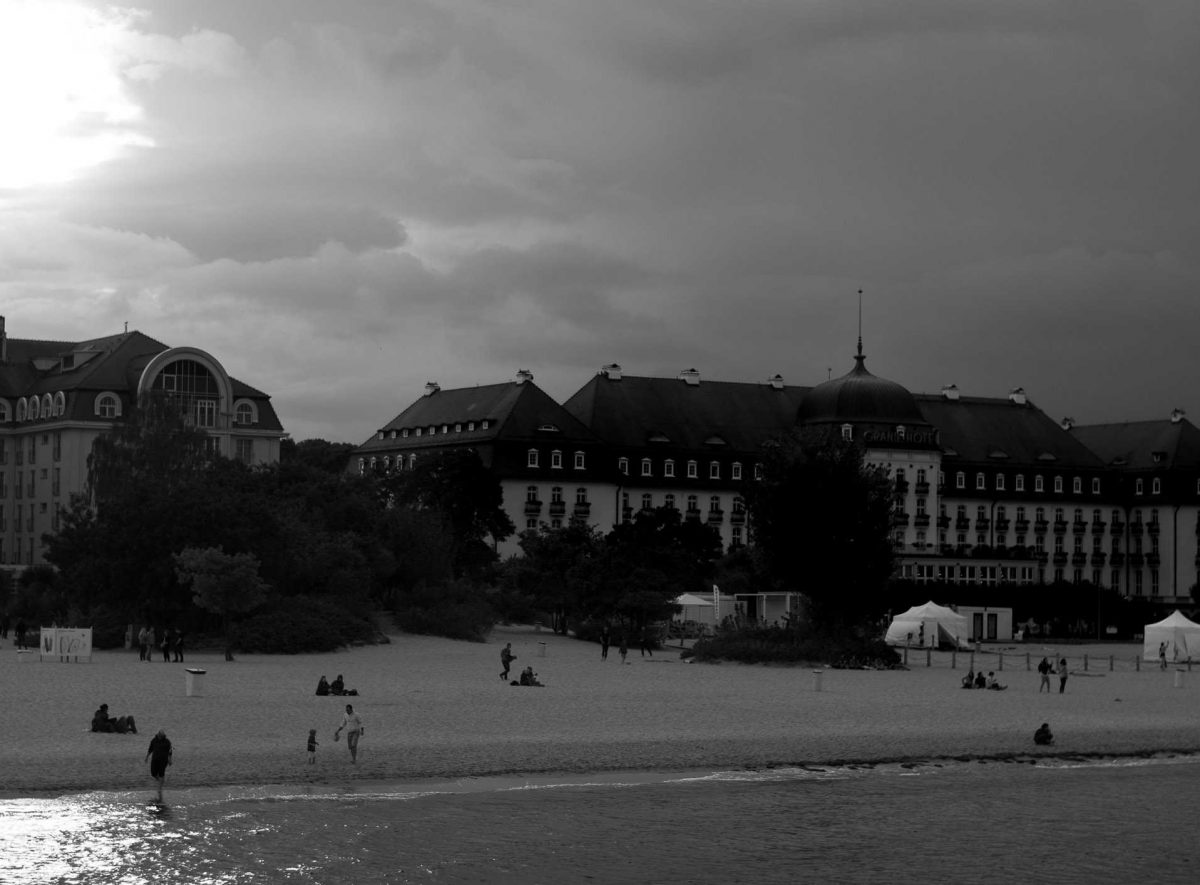 Other piers in Polish coastal resorts with a length of 150 metres or more are Międzyzdroje Pier (395 m), Jurata Pier (320 m), Kołobrzeg Pier (220 m), Orłowo Pier (180 m), Puck Pier (180 m), Mechelinki Pier (180 m) and Gdańsk Brzeźno Pier (150m). Check out the best of Gdańsk Brzeźno Pier and beach below. 
Polish resorts on the Baltic Sea
As I wrote in the introduction, I've only been to around 15 Polish resorts on the Baltic Sea. However, I believe this figure will double by the end of 2024. I can't wait to check out famous resorts in the north-west such as Kołobrzeg, Międzyzdroje and Świnoujście.
All in all, this post has gone to show that Polish coastal resorts possess an abundance of features which should ensure that more and more domestic and foreign tourists visit the Polish coast in the coming years.