Polish rail travel has come a long way since 2005 – the first time I travelled by train in Poland.
I'd like to say that those were the days. However, Polish rail travel back then was something of a chore rather than a pleasure.
In this post, I describe how PKP Intercity – the  company responsible for long-distance passenger transport in Poland – has developed since 2005. I also share some of my memories travelling on Polish trains. Finally, I will share some pictures from the modern Express Intercity Premium (EIP) category of trains to add some visual spice to the post.
Polish rail travel as I remember it between 2005 and 2007
The first time I travelled by train in Poland was from Gliwice to Wrocław in the summer of 2005. 
My friend Paweł drove me from his quaint southern Poland village of Mszana Dolna to the Silesian city of Gliwice. From there, I caught a train to Wrocław to stay with some people I'd met on my journey over to Poland.
Coincidentally, it was in 2005 that PKP Intercity witnessed some of its most noticeable developments as a company. Indeed, the company signed a credit contract with the European Investment Bank to the tune of EUR 50 million to finance the purchase of modern rolling stock. 
In 2005, PKP Intercity oversaw the development of its Twoje Linie Kolejowe (TLK) brand. TLK trains are still in operation. As I remember them, TLK trains were not much slower than the Intercity (IC) trains. However, they were much less comfortable, looked dirtier and were cheaper. The chances of coming across unsavoury characters, football hooligans and alcoholics were much higher on TLK trains.
I can safely say that the situation is much different now. Any hint of anti-social behaviour tends to be nipped in the bud quite swiftly by rail officials.
So, I mostly travelled on TLK trains. My most frequent journey was from Dębica to Kraków. However, updating this post in August 2023, things have changed quite a bit since I published this post in February 2020. First of all, only one TLK train runs from Dębica to Kraków per day at 17:47pm. The rest of the services are Intercity (IC) with one EIP service every morning. Remarkably, however, the IC ticket price from Dębica to Kraków (25,20 zł) hasn't gone up all that much since 2006.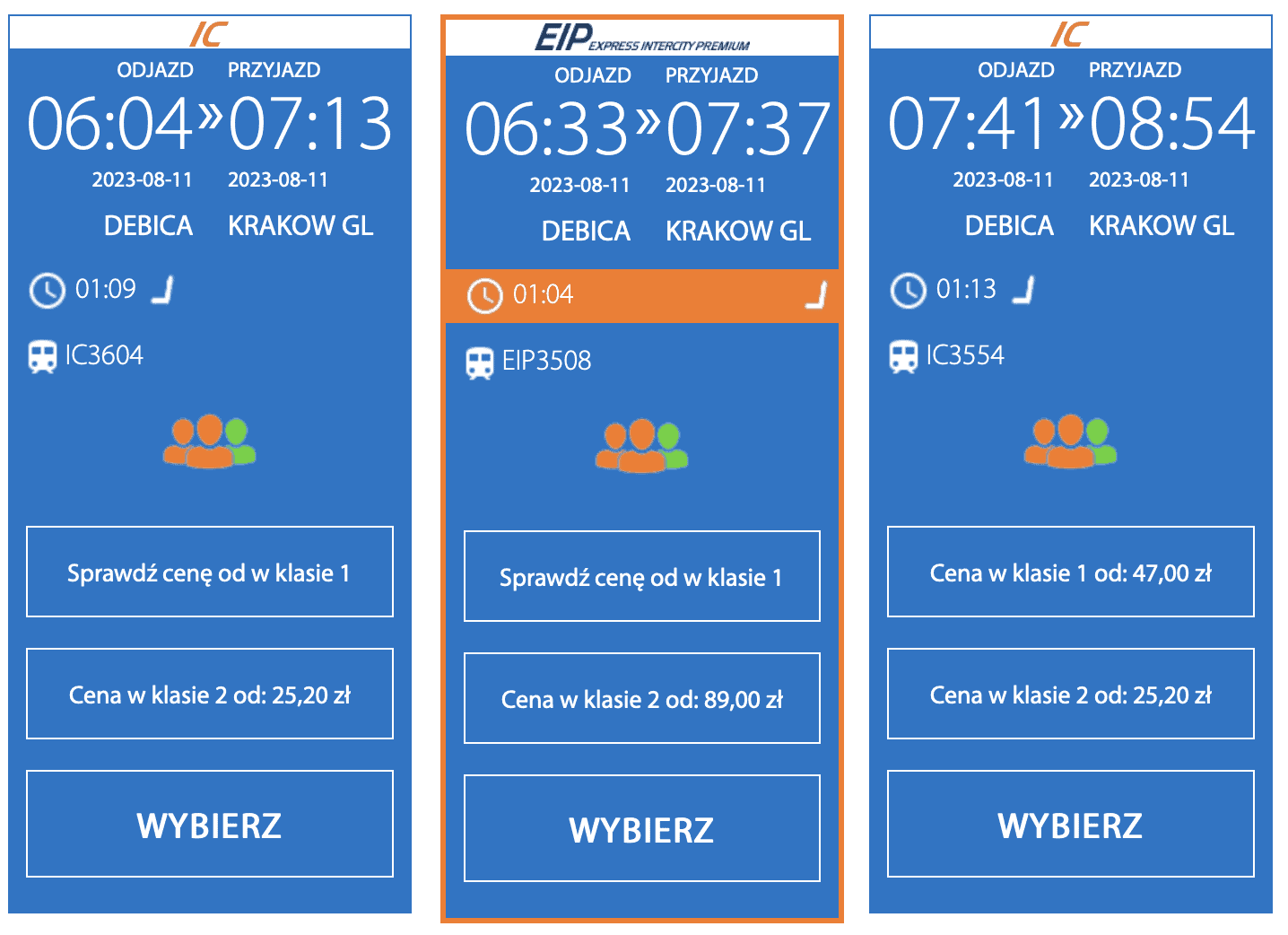 In the good old days, I sometimes had to stand in the aisle in TLK trains because they were so overcrowded. This was often the case before public holidays. The situation on TLK trains may still be quite similar now. However, making a seat reservation in a first-class compartment can reduce the possibility of having to stand in a second class carriage. Travelling first class never used to appeal to me as I didn't mind standing for a few hours. Besides, I only remember a few occasions when I had to stand.
TLK trains provide compartment-carriages with eight seats. It can make for quite an intimate atmosphere when you're in a tight compartment with other people. Frankly, I never minded this as it gave me the incentive to strike up conversations with other passengers to pass the time.
Polish rail travel is on a roll
From 2009 onwards, Polish rail travel really began to bear the fruit of increased EU funding. Moreover, a "customer first" approach began to take over PKP Intercity's business model.
Here's a summary of just a few of the major improvements Polish rail travel has seen since 2009:
2009 – the first ticket machines appeared at Dworzec Centralny, in Warsaw

2012 – passengers could present tickets to ticket inspectors on any mobile device

2014 – the first Express Intercity Premium (EIP) Pendolino train set off from Kraków at 6.05am. Final destination – Warsaw

2016 – PKP Intercity introduced new international connections, including services to Grodno in Belarus 

2018 – In April, PKP Intercity signed an agreement with the Centre for EU Transport Projects (CEUTP) in support of a new project entitled "Railway for good connections – modernisation of carriages and engines for PKP Intercity". PLN 402 million was set aside for the project

2018 – An agreement was signed between PKP Intercity and French Rail transport company, Alstom, to install wireless Internet on EIP trains. The first train equipped with wireless Internet was launched in December that year
One more improvement to mention is the impressive clarity of the PKP intercity online ticket sales system.
The Express Intercity Premium (EIP) Pendolino revolution
In 2011, Intercity signed a contract with the French multinational company for the delivery of 20 Pendolino trains. The deal was worth EUR 665 million.
Manufactured by Alstom, and first launched in Italy in 1976, Pendolino is a high-speed tilting train. On conventional tracks, Pendolino can reach speeds of up to 250km/h, thus the need for specially laid tracks is eliminated.
In Poland, Pendolino trains typically run at 160 km/h. This is certainly true for the Warsaw-Gdynia route. When I travel between Warsaw to Gdańsk, the speedometer tends to hover at around 157-159 km/h.
I've just come across an article concerning the Warsaw-Gdańsk route which cheered me up no end. PKP ran a test train at 200 km/h on the Warsaw-Gdańsk railway line overnight from 11 to 12 January. A travelling time of three hours between Warsaw and Gdańsk is no disgrace. However, it can drag on a bit. Updating this pot in August 2023, it's incredible to think that the journey time is now as short as 02:34 between the Warsaw Cental and the newly-modernised Gdańsk Main Train Station (Gdańsk Główny).
On EIP Pendolino trains, all passengers are entitled to a free cup of tea, coffee or bottle of water. There's also a dedicated Quiet Zone covering the whole of carriage number seven (second class) on each EIP train. I haven't reserved tickets in the Quiet Zone yet, but I'm sure that I will in the future.
A peek inside a Pendolino train
As the following pictures show, Polish rail travel is now typified by cleanliness, modernity, comfort and convenience: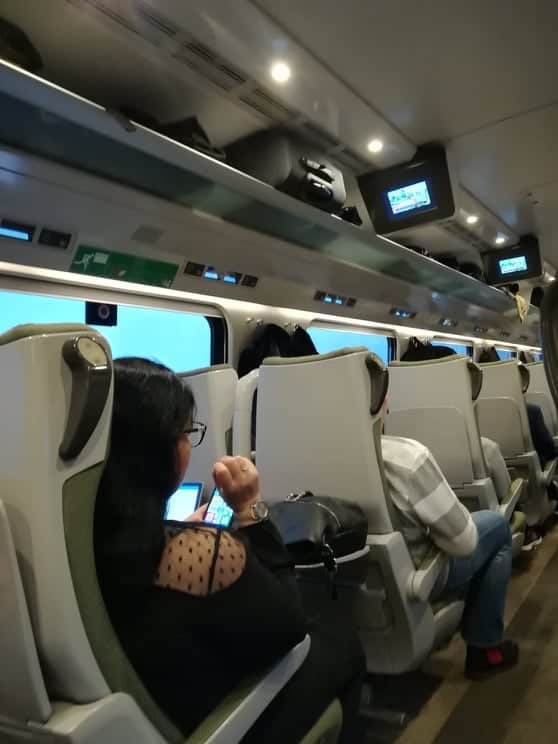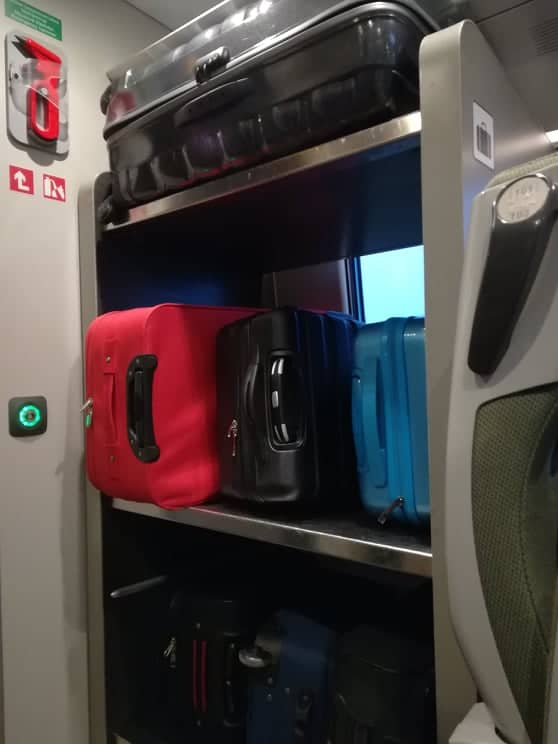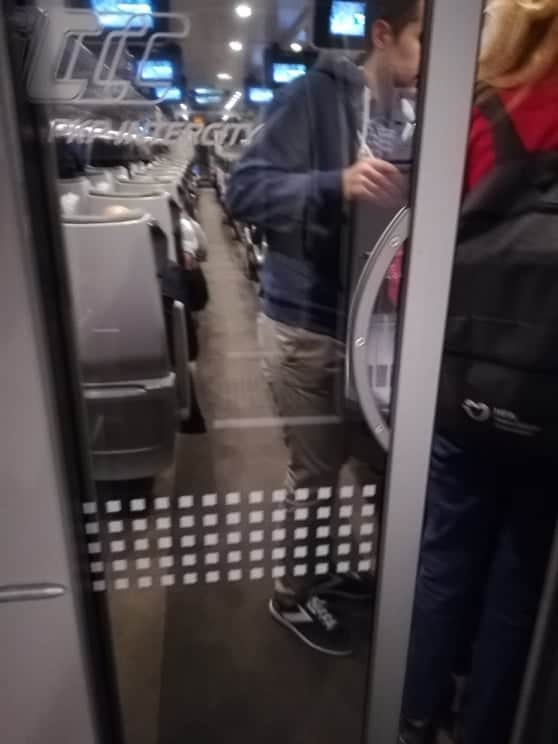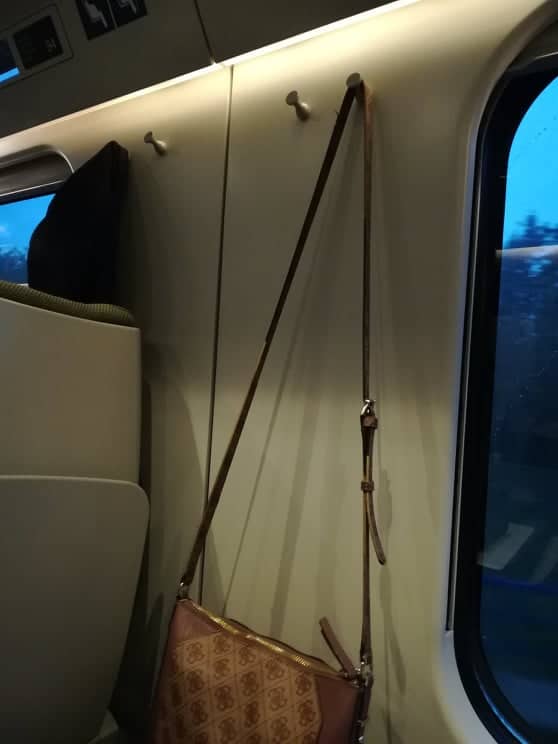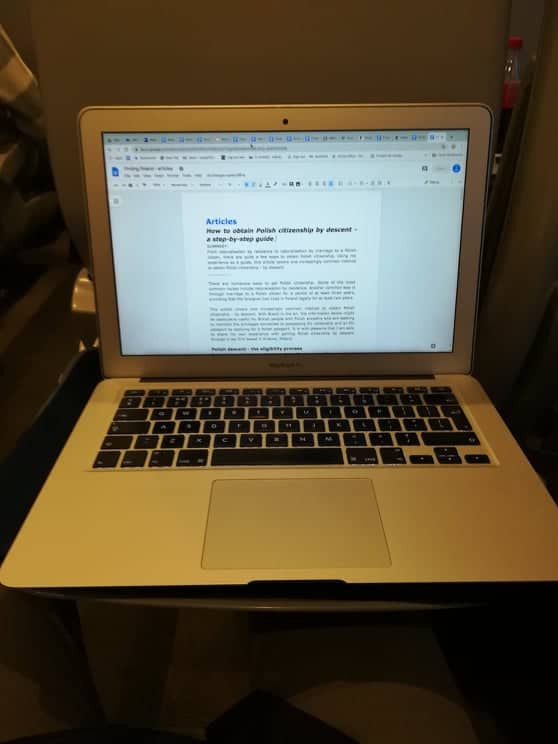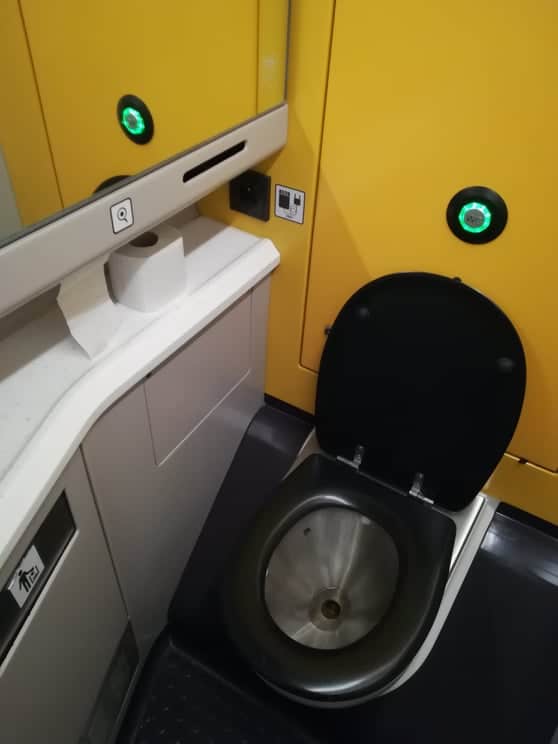 A poignant conclusion
In 2006, the Polish rail travel experience was typified by eyesores like this: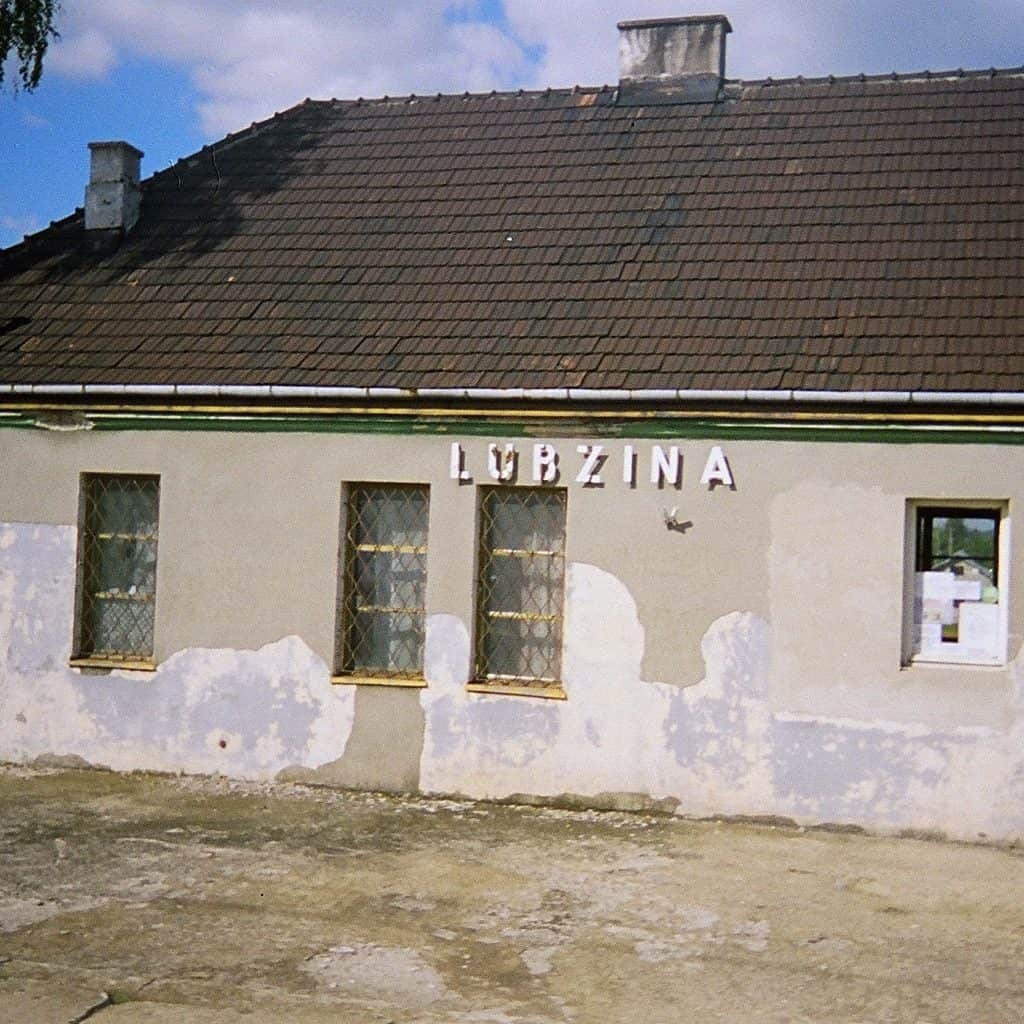 Now, the same stop looks like this: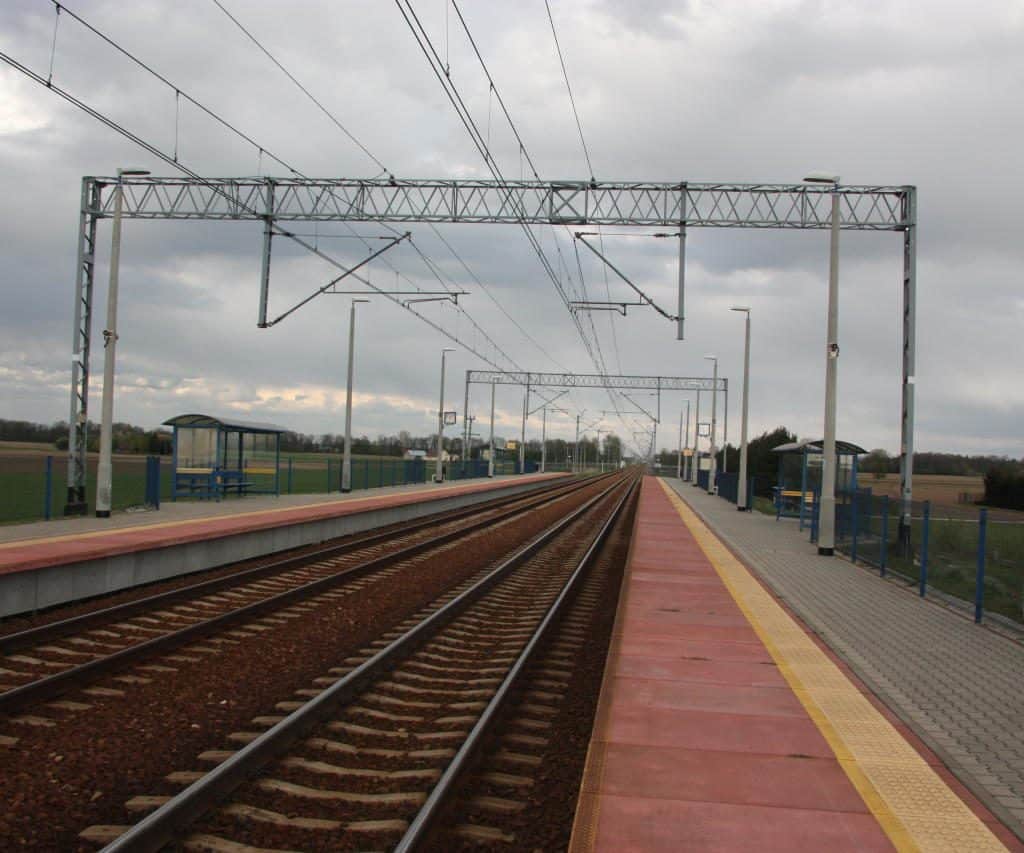 Need I say any more?