The "Polish Golden Autumn" rarely fails to disappoint the tourist and the most demanding expatriate. 
Golden leaves that turn red. Hawthorn berries and rose hips in their prime. A low sun that sporadically bursts through the clouds. 
There's no finer sight than a Polish Golden Autumn at the peak of its power. 
Polska złota jesień jest piękna – The Polish Golden Autumn is beautiful.
Autumn in Poland – Global warming hasn't taken it away just yet
I lived in Serbia and Bosnia between May 2014 and February 2020. I'm not sure I witnessed Autumn the way it's meant to be throughout the entire time I was there. What I mean is, summer tended to last from May until November. It wasn't uncommon to experience 25-degree days in November. Hence, I don't even think the term Indian Summer can be applied to what's happening in that part of the world. October and November have simply become newly-adopted summer months.
Then, boom. Winter. 
A short-lived spring. Summer. Winter again.
The vicious cycle continues. 
Of course, I witnessed autumn foliage in Bosnia and Serbia. But, it was quite bizarre for it to unfold whilst I was wearing shorts. 
Therefore, I'm really enjoying these late October days in Gdańsk as I'm surrounded by all the usual signs of Autumn. Most notably, temperatures are about where they should be – between nine and thirteen degrees. Indeed it's a reminder to me that the four seasons are still more or less intact in Poland.
Leaf peeping in Poland 
Back in the spring, I put up some pictures and wrote a few notes about Jaśkowa Valley Park in Gdańsk.
A few days ago, my intuition told me that I would view the majestic autumnal colours in this park. Hence, face mask on and camera around my neck, I strolled up to Park Jaśkowej Doliny.
In all truth, I hadn't heard of the term "leaf peeping" before I read a Guardian Editorial on the pleasures of autumn. My excuse is that leaf peeping is an informal term used in the USA and Canada. Anyhow, leaf peeping refers to the activity in which people travel to admire and take pictures of the autumn foliage.
Well, I didn't have to do much travelling to carry out my leaf peeping business. After all, the park is only a twenty-five minute walk from my flat. However, I did respect the taking pictures part, as you can see by these snaps: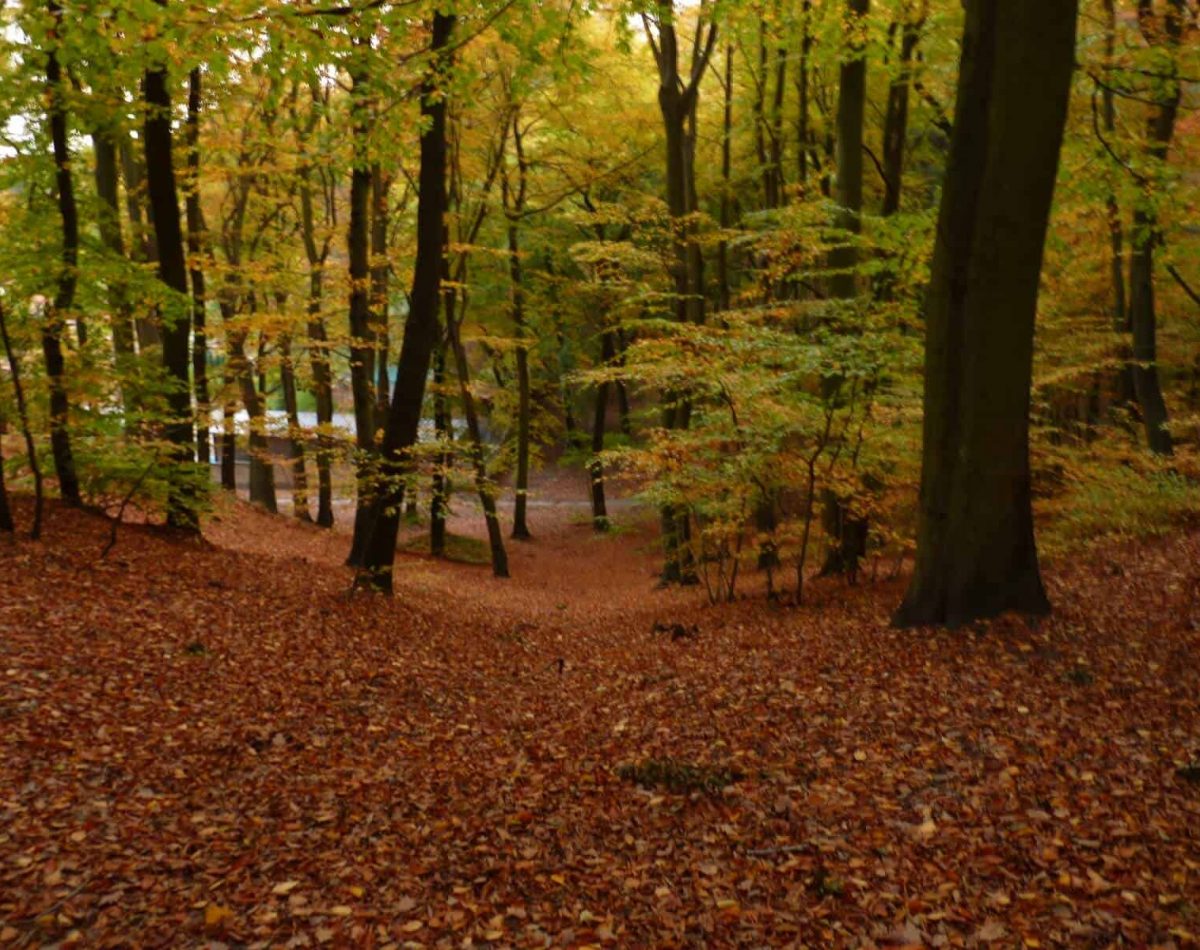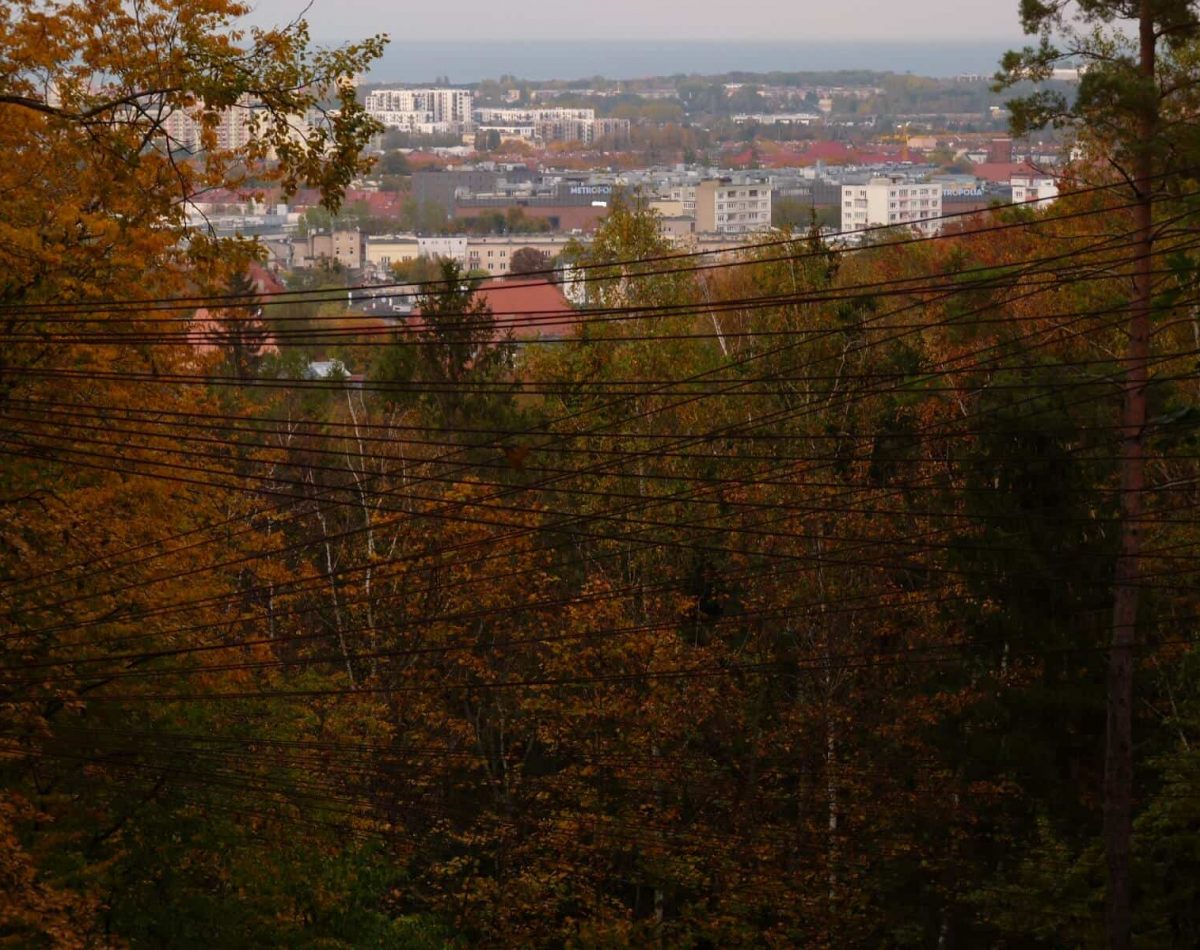 The Polish Golden Autumn has helped me to put things into perspective
Apparently, the COVID situation has never been worse in Poland.
Yet, trampling through the leaves in Jaśkowa Valley Park, I realised how many sick people in the world would have relished such a walk. Such carefree strolling really did put things into perspective. 
Kicking through all those crisp brown and red leaves, I was overcome by a huge sense of gratitude. I haven't been able to travel around Poland and do other things as I planned since March. However, I got this real sense of "Nature and I" in the park. Apart from a good walk and leaf peeping, there's not too much else we can look forward to doing right now. 
I don't know. Perhaps COVID has prompted many people to take comfort in small things and reconnect with their surroundings and nature. COVID has certainly caused me to reconfigure my mindset.
All of these rose hips are a reminder to find joy in small things
The Polish Golden Autumn has thrown up a few fruity surprises in Gdańsk.
Most notably, there's an abundance of rose hips skirting my estate and Jaśkowa Valley Park.
My wife read that rose hips are a rich source of vitamin C and other antioxidants. Now, this was good enough information for us to go and gather as many rose hips as we could to make a herbal tea. Frankly, we couldn't have done a wiser thing. Rosehip tea has such a wonderfully delicate fruit taste.
This round of fruit-picking brought back memories of picking elderflowers in June for a delightful drop of elderflower cordial.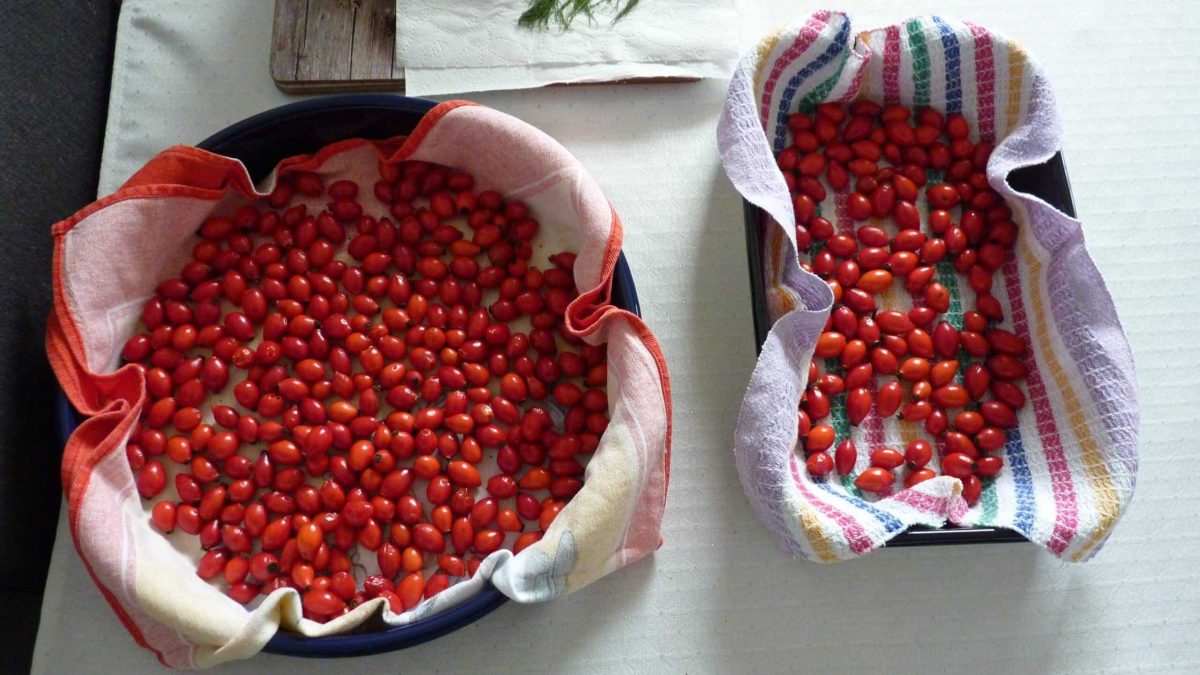 Just being thankful once more for the Polish Golden Autumn
This is a true Polish Golden Autumn in Gdańsk. 
There's nothing worse than winter arriving prematurely in October, as I once experienced in Kraków back in 2007.
It's too muddy and slippery to go jogging in the forest. 
Still, there's nothing better than a brisk walk to clear the head.