June 25, 2020. The aim of the day for my wife and I was to drive as far down the Vistula Spit as we could, park up and walk to the Polish-Russian border in Piaski.
The Vistula Spit
Before I give you the lowdown on Piaski, just a few words about the Vistula Spit (Mierzeja Wiślana). 
The Vistula Spit is a thin strip of land which separates the Vistula Lagoon, to the south, from the Gdańsk Bay (Baltic Sea), to the north. 
The tip of the Vistula Spit is Russian territory.
This map should help to illuminate such fascinating geography:
Heading to Piaski
It took around fifty minutes to get from Gdańsk to the village of Kąty Rybackie, which is the first destination worth visiting on the Vistula Spit. From there, we tore our way east on the 501, passing through the lively town of Krynica Morska. Just a few kilometres east of Krynica Morska, we stopped off at Wielbłądzi Garb – the highest hill on the Vistula sandbar offering splendid views across the Vistula Lagoon. 
From Wielbłądzi Garb, we travelled another twelve kilometres or so to a decent-sized car park at the end of Bursztynowa Street. This car park is three kilometres away from the Polish-Russian border in Piaski. It costs 6 zl per hour for parking, or 25 zl for the whole day. It's 40 zl for camper vans and buses.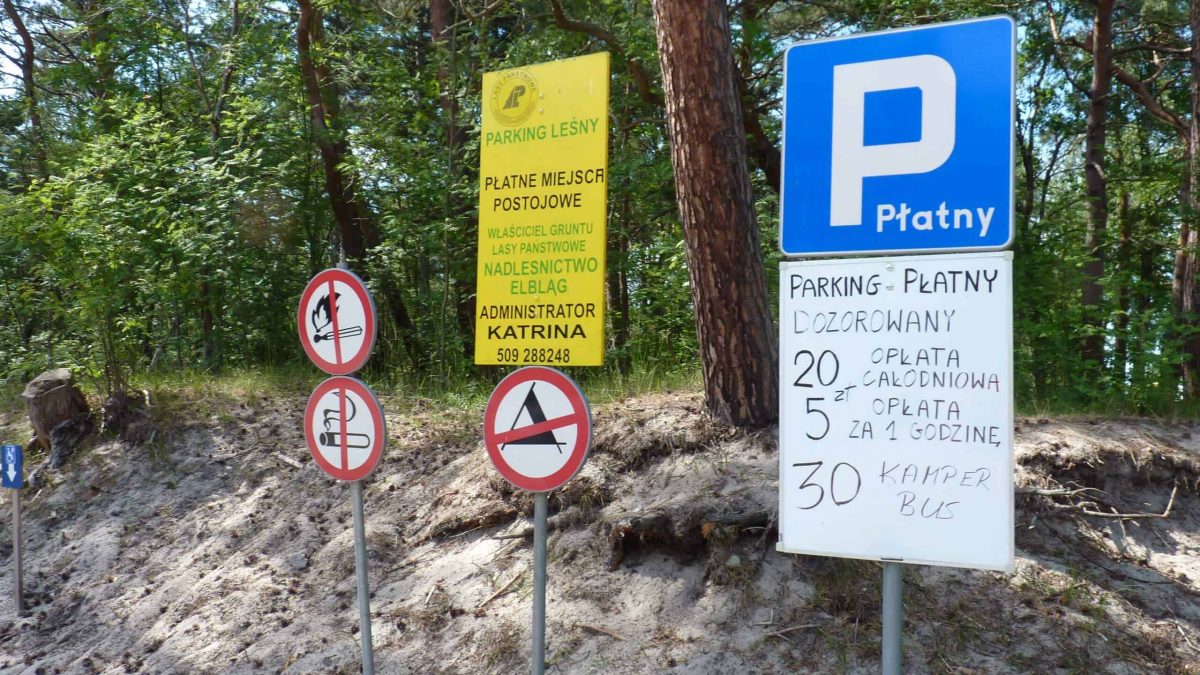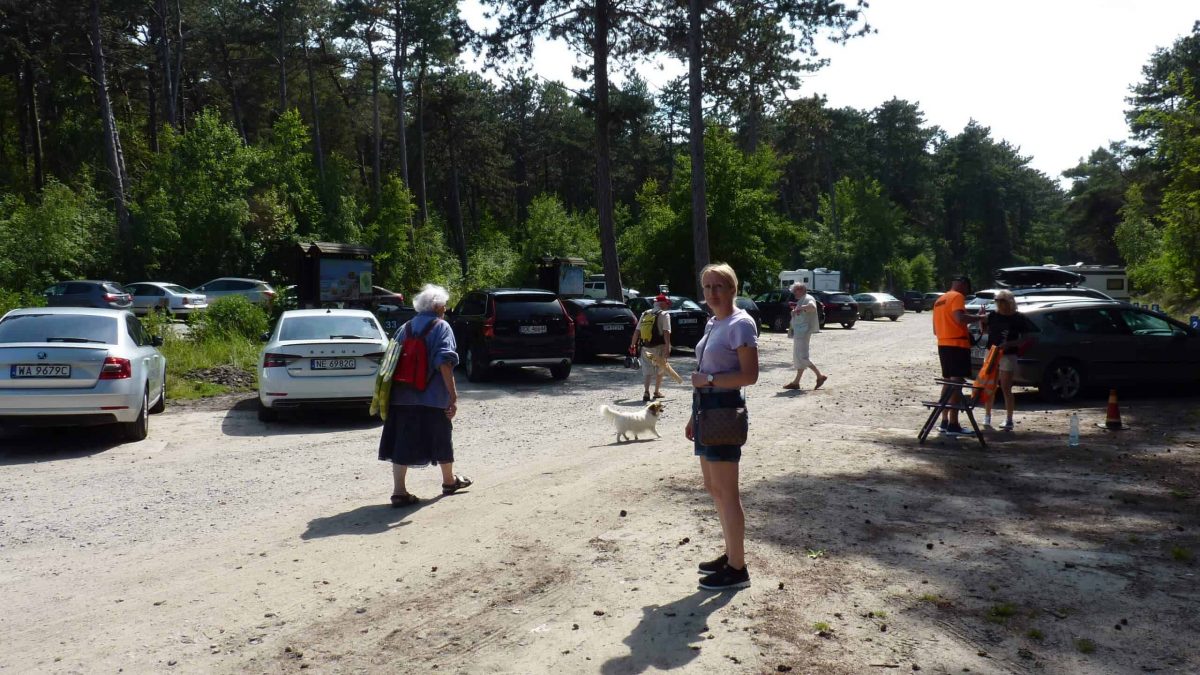 Piaski or Nowa Karczma?
Google maps tends to emphasise the locality of Nowa Karczma at the end of the Vistula Spit. Piaski is just a colloquial name for Nowa Karczma.
Forest walk to the Polish-Russian border in Piaski
The parking attendant recommended that we walk along the beach, so the willing listeners that we are, we ignored his advice and trekked through the forest. 
I don't think we made a mistake because the state of serenity exuded by the forest trail route from the car park to the border is virtually indescribable.
Wild strawberries, the sound of waves crashing against the shore, majestic pine trees and just a few cyclists and walkers.
Simply divine.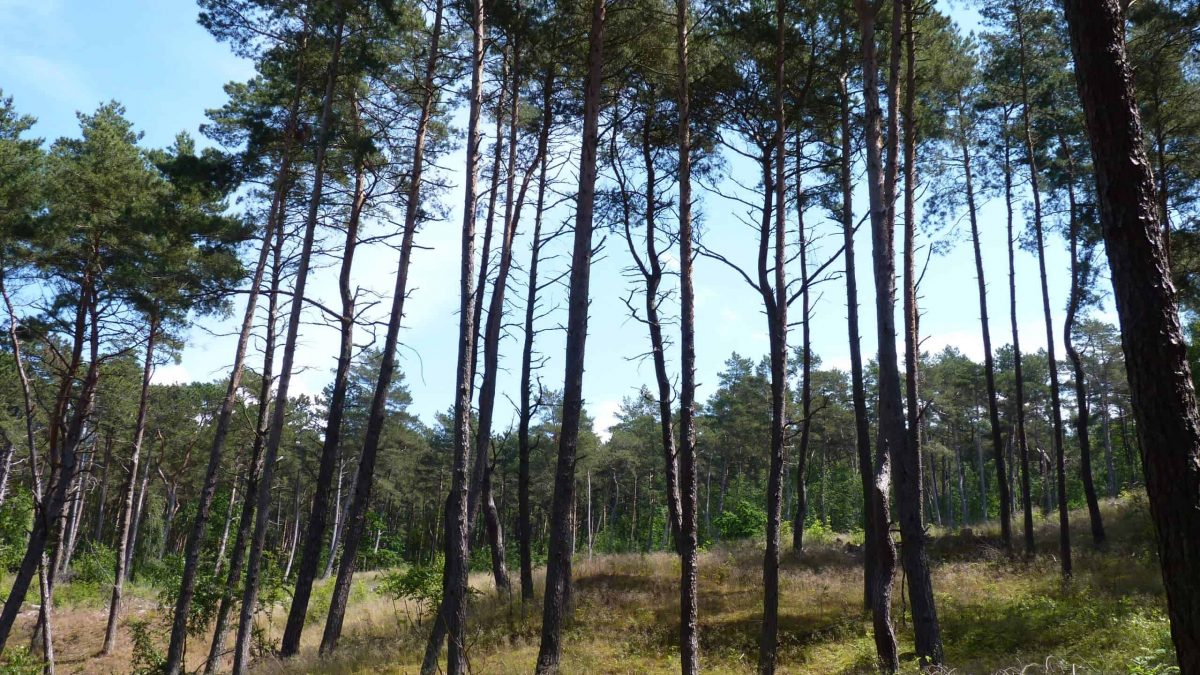 The Polish-Russian border in Piaski in all its glory
It felt like an eternity but we finally reached the border. I must say it felt like we had reached the end of the world. After taking in the signs which warn tourists not to trespass, we ambled our way up a sandy path, emerging triumphantly onto the wide open expanse of Piaski beach. 
There were but a few people relaxing on the beach. A few visitors rocked up at the fence to gaze into Russian territory. 
In certain sections, the Polish-Russian border in Piaski is nothing more than a metre-high barbed wire fence. The Russian side of the spit boasts a watchtower and sand full of shells and small debris. It doesn't look like many people visit the border on the Russian side.