From time to time, an overpowering sense of nostalgia for days gone in Poland hits me.
Perhaps it's a song that provokes this nostalgia. Or an object. Maybe singing birds when spring is just around the corner. Perhaps it's just a city that you haven't been to for a number of years. 
Nostalgia for young adulthood on a visit to Toruń
I first visited Toruń in 2009. With my guitar for company, I travelled from London to Frankfurt by coach. I then made my way across Germany, eventually reaching Poznań by train from Berlin. From Poznań, I headed to Toruń.
It was late July 2009. Those summer days rendered some magnificent scenes over the Vistula river in Toruń: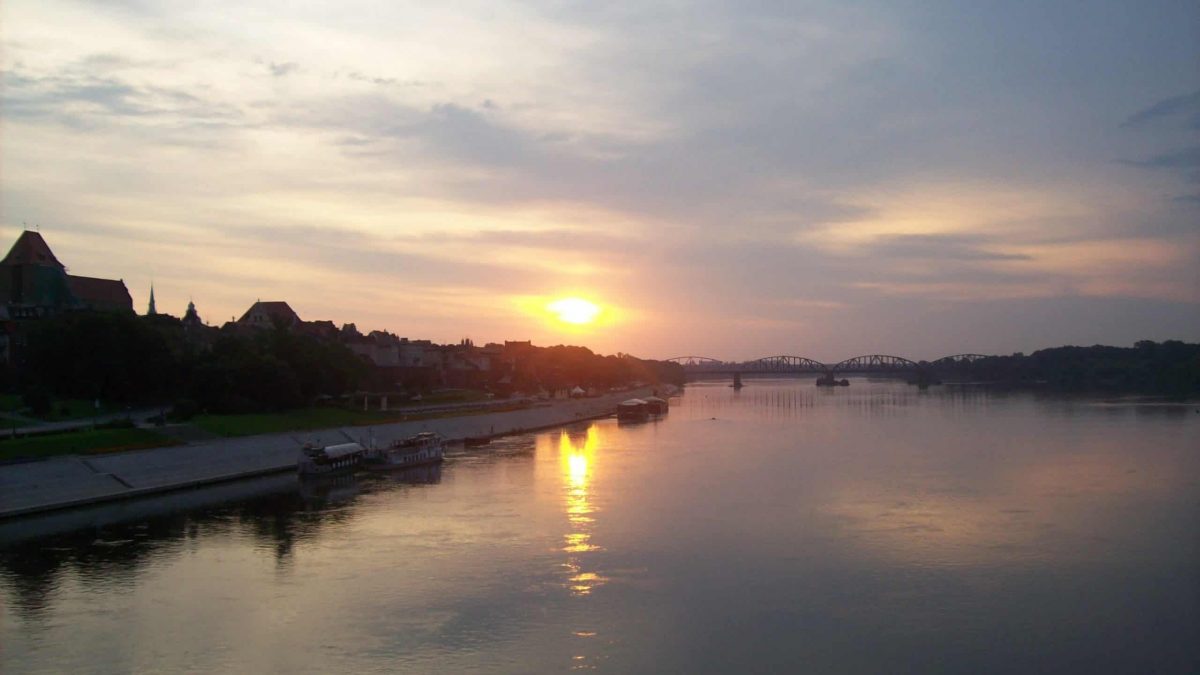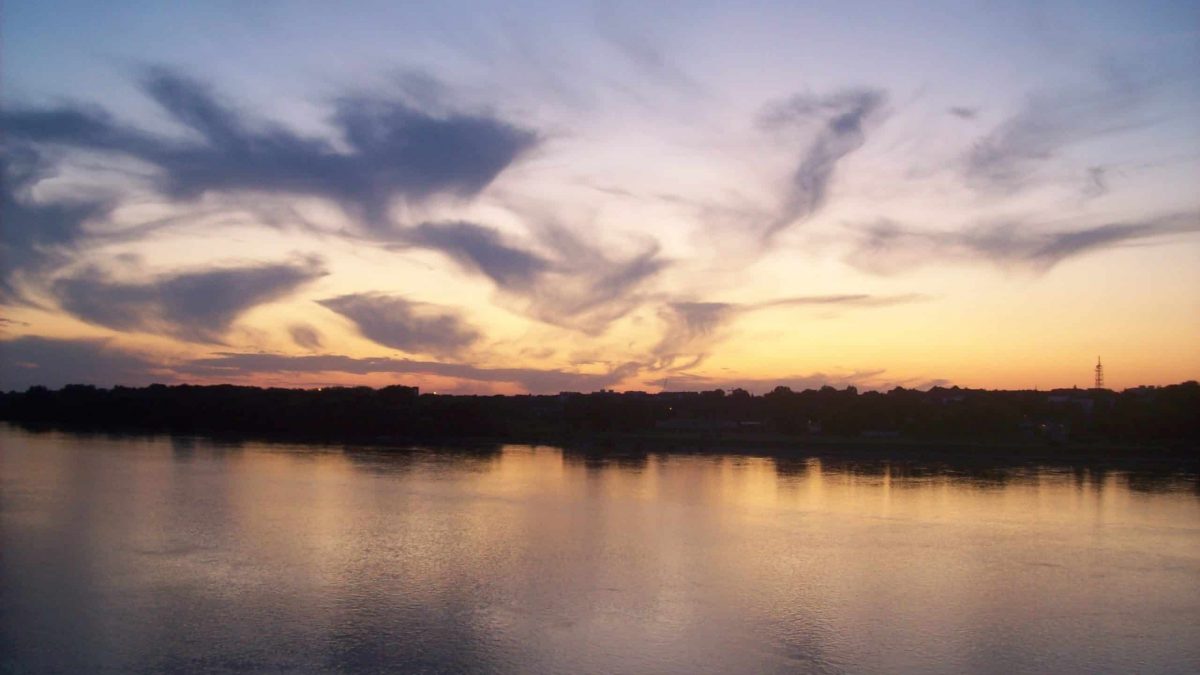 Anyway, let's fast forward to March 14, 2022. It was a glorious day. Not a cloud in the sky and a pleasant temperature of 12 degrees celsius.
I don't deliberately go all out to be nostalgic. However, there were two situations on this day trip which provoked nostalgia for the summer days of 2009:
1. Panoramic views from Toruń's Old Town City Hall Tower
Standing at the top of the Old Town City Hall Tower, which I also climbed up in 2009, I revelled in panoramic views of Toruń once again. I remembered my summer travels in 2009 at the top of the tower. That summer was a satisfying time for me. I felt huge relief and pride after seeing out a nine-month contract working at a language school that I frankly wanted to leave after five days. Secondly, there was a great deal of adrenaline flowing through me amidst all the busking I was doing.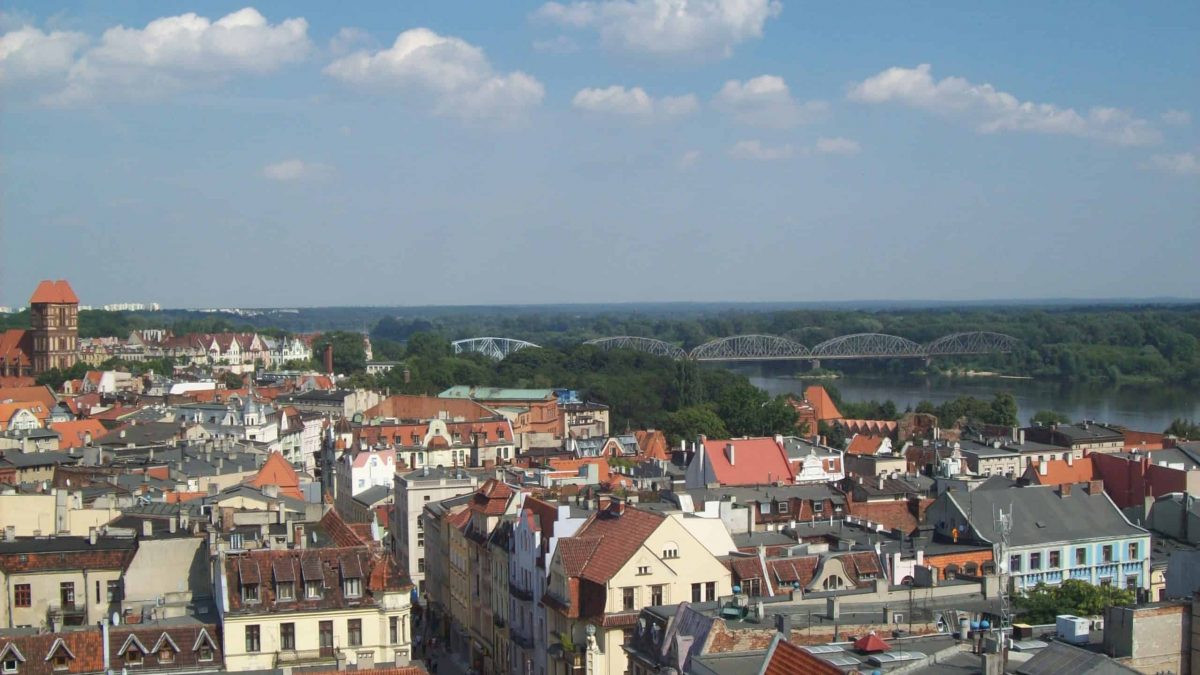 2. A musical instrument shop and a Polish rock song
As I was walking past a musical instrument shop on Wielkie Garbary Street, I gazed up at the guitars in the window. Some ten metres away, a chap was sitting on a stone bench under a clock whilst singing and strumming away to the Polish rock song Nie płacz Ewka. A very sentimental piece of music indeed. Hence, the 2009 busking memories came rushing back once again.
Singing birds on a chilly late winter morning
Writing this piece, I suddenly recalled my brief stay in Poland in February 2017.
There I was, one morning, standing on the platform at Łódź Widzew railway station waiting for a train to Kraków. The only sound I could hear was that of birds singing. Then, I felt a wistful longing for my first years in Poland – the train journeys and adventure. Visits to Kraków, Tarnów, Rzeszów, Kielce, Wrocław and Przemysł. I could list many more places.
What is nostalgia really about?
Nostalgia – a feeling of pleasure and slight sadness at the same time as you think about things that happened in the past. 
I won't argue with this definition put forward by Cambridge dictionary.
However, nostalgia for days gone by seems to go up a notch when you realise that time seems to be slipping away quicker than ever these days.
Those were my thoughts exactly in Toruń.
Let me leave you with the first verse of the song Funny how time slips away, which was first recorded by country singer Billy Walker:
Well, hello there
My, it's been a long, long time
How am I doin'?
Oh, well, I guess I'm doin' fine
It's been so long now and it seems that
It was only yesterday
Mmm, ain't it funny how time slips away?