Having visited Jurata and Jastarnia early in the afternoon, my wife and I moved on to the seaside settlement of Kuźnica. 
Roaming around Kuźnica on a hot afternoon
We parked up 50 metres or so away from Kuźnica railway station. This is a single elevated platform with two tracks and no ticket office. We then walked back along the main road in the direction of Jastarnia, hooking a left five minutes later to make our way towards Kuźnica Beach. 
Having crossed the railway tracks, we stumbled across a plethora of cherry trees. There was no time for fruit picking though as we were on a tight schedule.
Like most beaches on the Hel Peninsula, Kuźnica Beach is beautiful with fine white sand and more than reasonable width. Apparently, it doesn't get too crowded in July and August.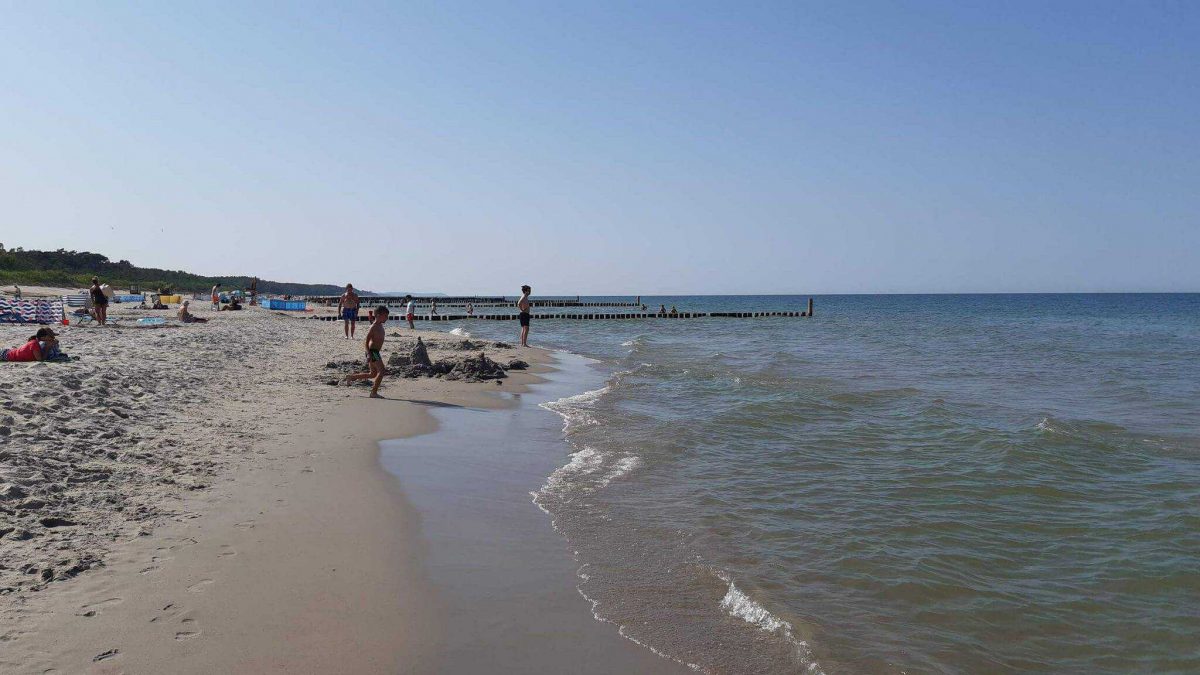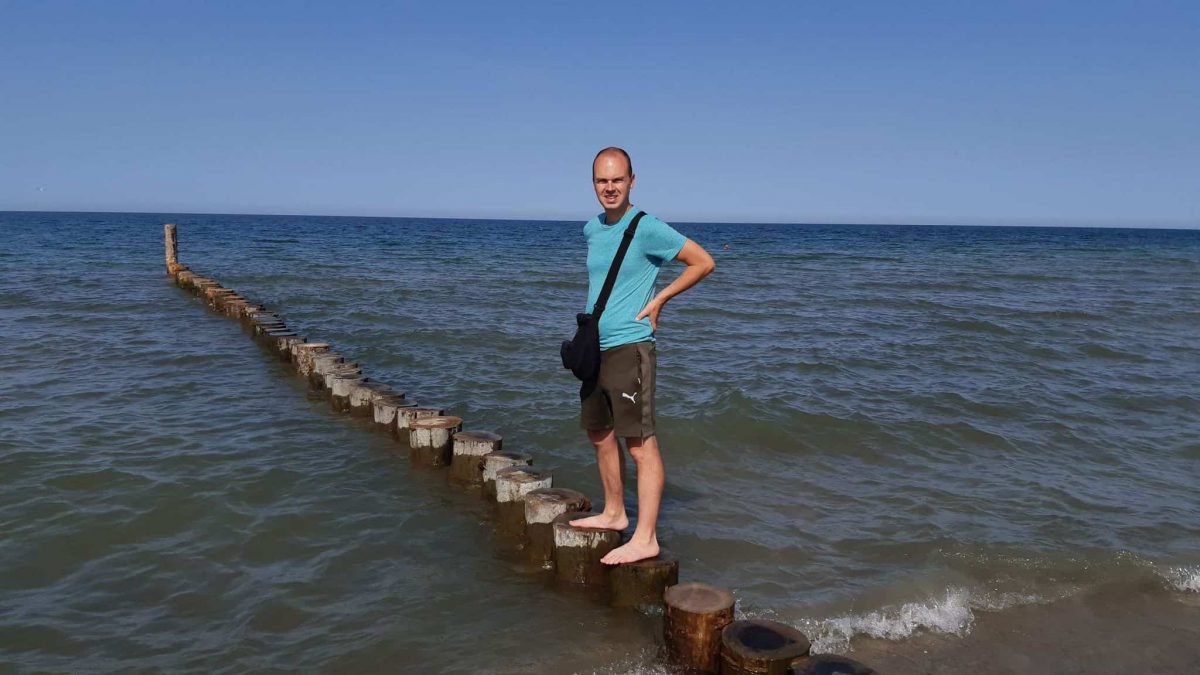 After spending some time on the beach, we ambled back to the other side of the resort. There's a wonderful little beach just below the Morski Zając restaurant. The water was much clearer on this side of the peninsula (Bay of Puck). Simply glorious. 
A brief history of Kuźnica
The oldest known document which refers to Kuźnica dates back to 1570. It mentions the name Kuschfeldt and one family living there. Historical records from the end of the 16th century confirm that the settlement was then located on one of the series of islets from which the Hel Peninsula was formed.
As the centuries passed, Kuźnica came to be inhabited by fishermen. Preserved documents from 1772 mention that the village was inhabited by 25 fishermen at that time. Fast forward to 1920 – 169 out of 451 inhabitants who settled here were fishermen.
Kuźnica – The narrowest place on the Hel spit
The Hel Peninsula is at its narrowest in Kuźnica – less than 200 metres. Moreover, out of the entire Polish coast, the railway tracks are the closest to the seashore in this particular settlement. The beach and the dune are only 28 metres away from the tracks.