Overawed by the nature on offer at Gołubieński Botanical Garden in the village of Gołubie, we took a short drive north to the quaint Kashubian village of Krzeszna for lunch.
I'd read decent reviews of Gościniec Malinówka restaurant before the trip, so this was to be our munching place for the day.
Where is Krzeszna exactly?
Krzeszna lies approximately 14 km south-west of the town of Kartuzy, and 39 km south-west of Gdańsk.
Gościniec Malinówka – Kashubian Cuisine at its Finest
Just a few hundred metres from the train stop in Krzeszna and the southwestern corner of Lake Ostrzyckie is Gościniec Malinówka guesthouse and restaurant.
Having spent much longer than expected at the botanical garden, we were starving.
The restaurant's "Regional Dishes" section in the menu immediately caught my eye:
For example, we have potato pie and beef stew at the head of this section of the menu. Then, pork knuckle in Kashubian style. How about Kashubian-style hunter's stew (bigos kaszubski)?
Anyway, we opted for a plate of pierogi and number five in the list above. Duck breast sous vide served with blue cabbage, potato dumplings (kluseczki ziemniaczane) and caramelised cranberry. 
For drinks, we tried homemade compote with forest fruits. 
Everything was wonderfully delicious and moreish.
All in all, our bill came to around 76 zl (16 euros). Very reasonable.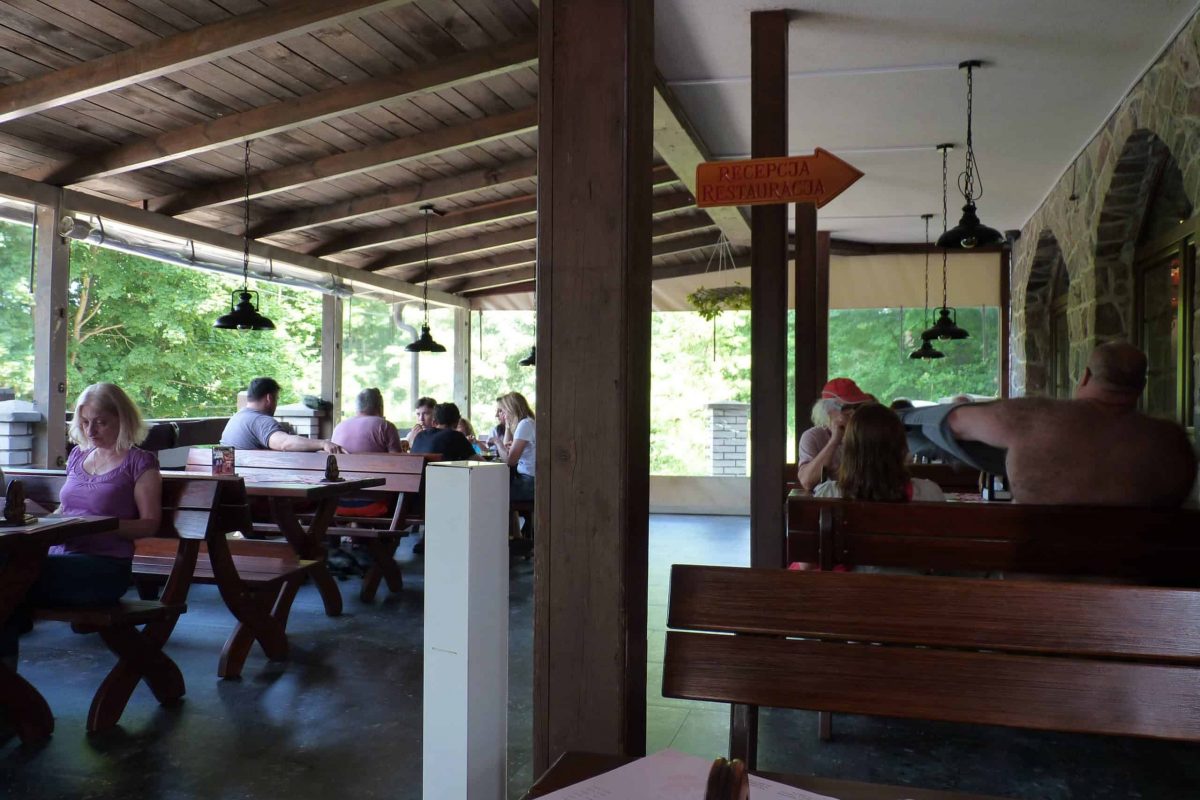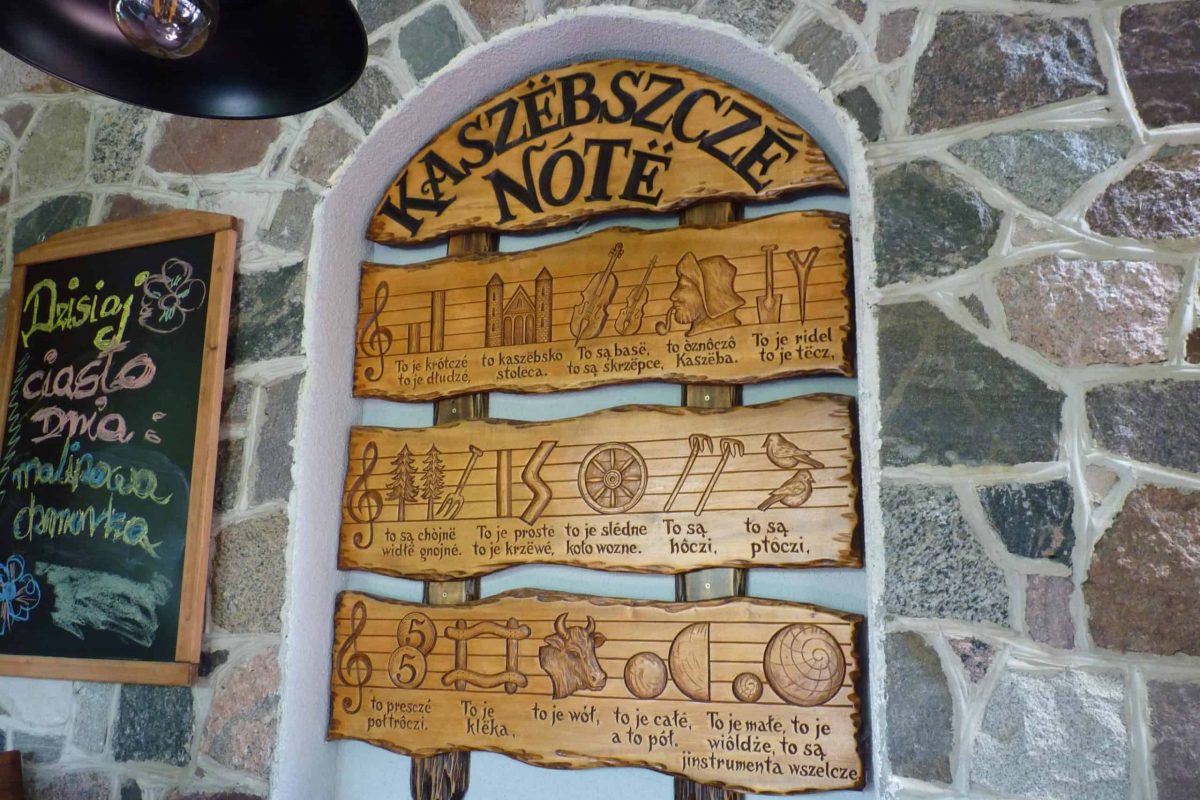 A short walk to Lake Ostrzyckie
Bellies firmly full, we turned right out of Gościniec Malinówka and crossed the railway track to descend down to Lake Ostrzyckie.
There's one very small public pier and a few private piers with some small boats docked either side of them.
I didn't test out the water but a lady and some children were bathing in the water.
We enjoyed some breathtaking views out towards the stunning forestry on the other side of the lake.
The Kashubian village of Krzeszna – Simple and divine
All in all, it may feel like you've stepped back in time in the Kashubian village of Krzeszna. 
The charm and beauty of the area would take even the most demanding of travellers' breath away.