Finding Poland has already dealt with the ins and outs of buying an apartment in Poland. But, the question this time around is – what's the most efficient way to sell a property online in Poland? 
Perhaps you're thinking that all you need to do is to take a few pictures with your phone. Then, you might hastily put together a description of your property which your friend can translate into Polish. Or, you might feel inclined to approach a reputable real estate agency in your local area.
However, there's a time and place for Smartphone photos. They stand out like a sore thumb in property adverts. Moreover, you might struggle to find a real estate agency that demands a commission of less than 3% for the sale of your property.
Finding Poland recently caught up with Marek Królikowski – an interior photographer from Łódź with expert insight into the Polish real estate market.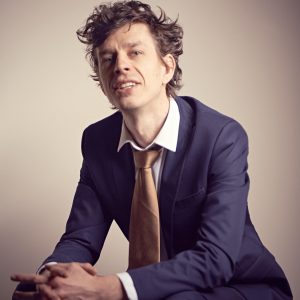 Professionalism. Reasonable fees. Comprehensive support with preparing and listing offers on online property portals in Poland.  
 It sounds too good to be true, right?
 Wrong.
 Mr Królikowski has nailed the art of how to sell a  property online in Poland. 
Why hire a professional photographer with supreme knowledge of the property market?
If you're looking to sell a property online in Poland, why not make your first port of call a professional photographer who's also a real estate consultant?
Marek Królikowski took up photography in 2007, and has been a professional photographer since 2009. Over the years, his photographic interests have ranged from landscape photography to fashion photography. 
In recent years, Marek has discovered his niche and passion as an interior photographer. 
His career as a real estate consultant and photographer all started in 2018 when interior designers and individual sellers from all over Poland began to contact him to shoot their properties.
A light-bulb moment was just around the corner, as Marek takes up:
❝ Even with the first few photo-shoots I did, it became quite clear that I could become a real estate consultant as well due to the privileged position I was in. As a photographer, I was able to see my clients' properties before they set the wheels in motion to rent them out or sell them. Therefore, I had a brief window of opportunity to express my skills as a real estate consultant to my clients and make them an offer.
There's a natural symbiosis between real estate consultancy and interior photography. Clients benefit from a fresh and distinctly tailor-made service where they're truly made to feel valued as individuals. This is not to say that traditional real estate agents don't treat their clients with respect. However, professional photographers who can act as real estate consultants aren't solely focused on "sell, sell, sell". 
Indeed, Mr Królikowski's approach to selling properties appears to be measured, thoughtful and not so gung-ho. 
Everything begins with preparing and arranging interior spaces so that a professional photographer can take only the highest quality photographs.
The onus is on property owners to prepare admirably for the day of the photo shoot
I, for one, am constantly shocked by pictures of properties in real estate adverts which more resemble bomb sites than properties fit for a photo shoot and a sales campaign.
As Marek alluded to in the interview, it's vital for owners to pull their finger out when it comes to preparing their property for the photo shoot:
❝ First of all, I have to assume that my clients have little experience and time to prepare their property for a photo shoot. However, owners have to do certain chores. I'm also entitled to ask that they make preparations for the sake of photographic quality and the overall final effect. My clients are usually willing to cooperate with me.

I gently remind them to do the basics – cleaning up the property, hiding personal items, jewellery, any sorts of cables and extenders if possible, moving cosmetics and toothbrushes from the bathroom.

We try to keep the layout as minimalistic as possible to get the most out of the interiors. It's always my goal to stick to unwritten aesthetic rules for real estate property photo shoots, namely to be able to go about my business in uncluttered rooms. 
When it comes to staging, Mr Królikowski says it's better to strive for "modesty" rather than "extravagance":
❝ I tend to ask my clients to provide fresh flowers, a coffee set, and blankets if possible. 
He also takes his own home staging items to photo shoots in case clients' own articles are unsuitable.
A style of photography that stands out from the crowd
The four pictures below indicate that, while shooting, Mr Królikowski strives to adhere to the following aim which he outlined in the interview:
❝ I believe that each property has some "golden spots". My aim, as a real estate photographer, is to find these "golden spots" from where I could place my camera and come up with the perfect representation of the property.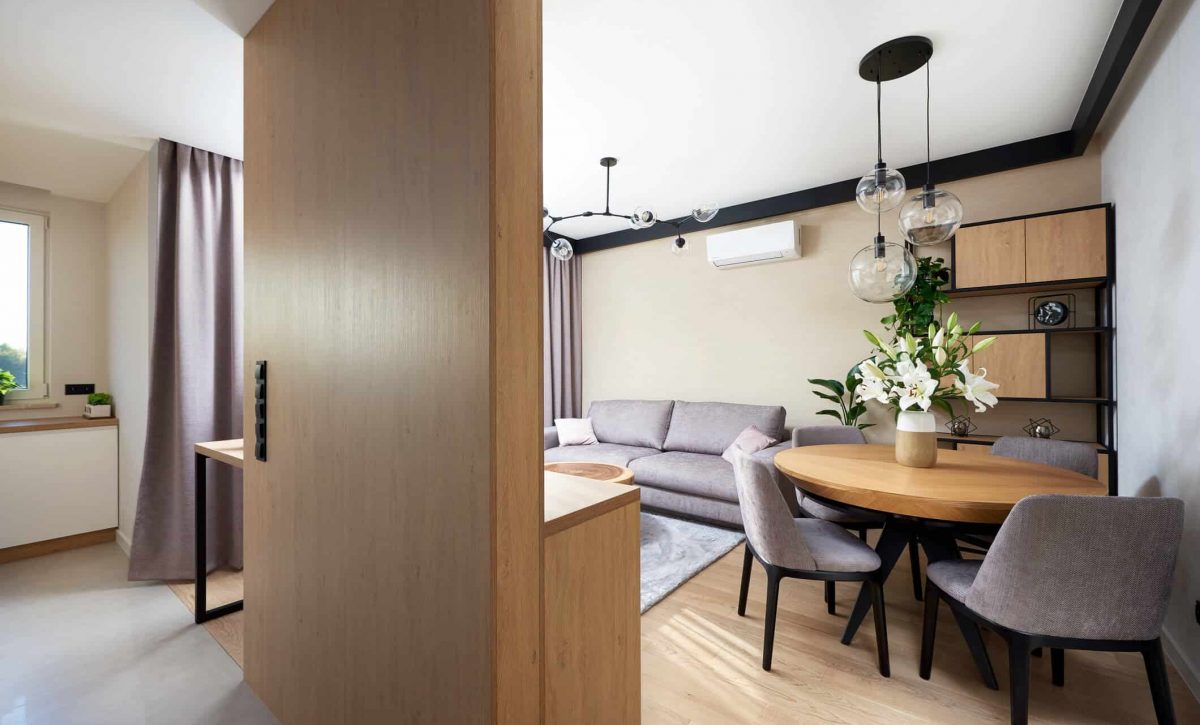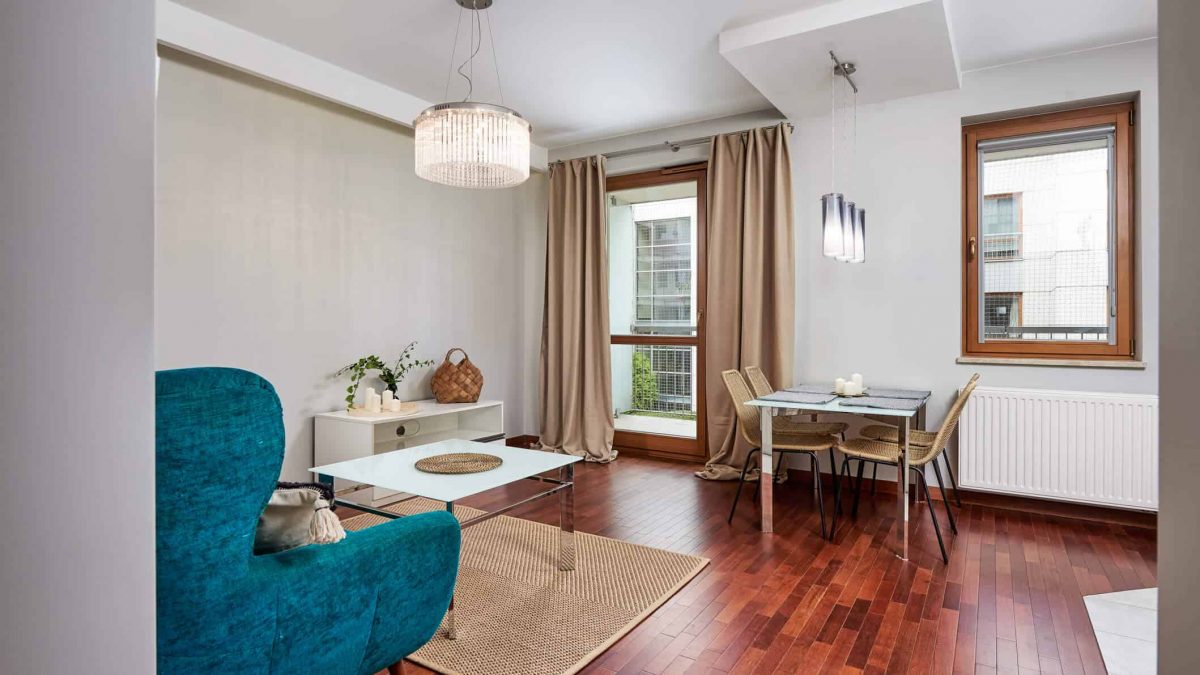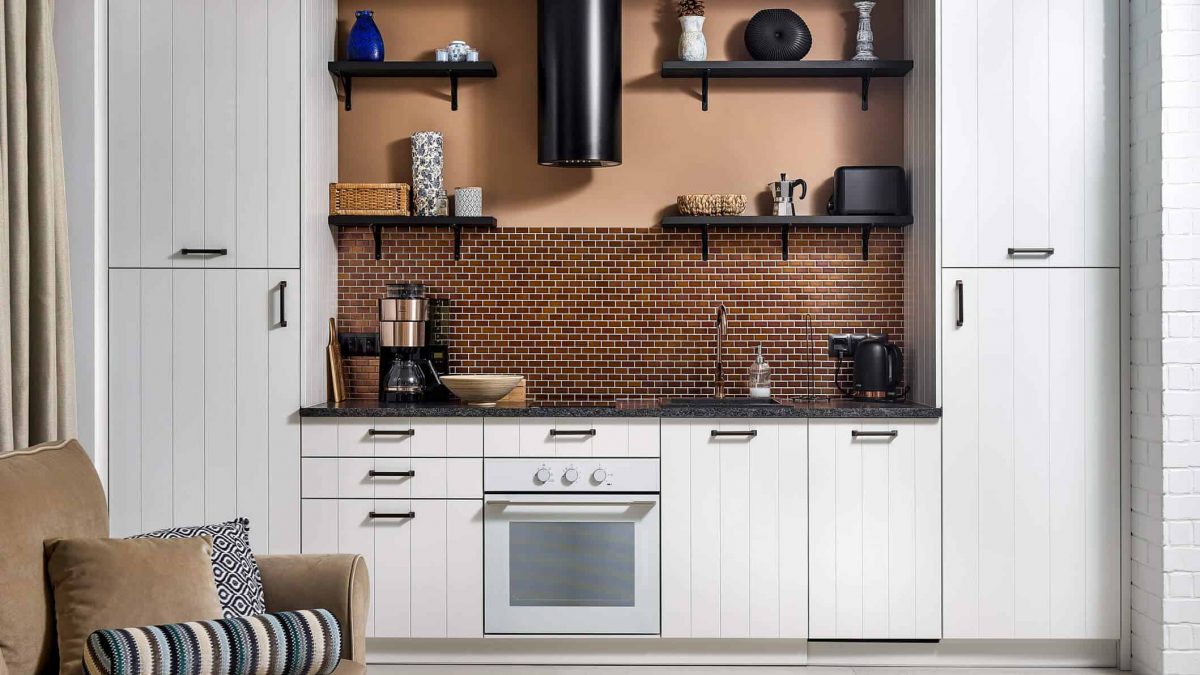 Now, a fascinating perspective from Marek on photgraphing real estate:
❝We could compare shooting real estate to doing a jigsaw puzzle. We're looking for the elements – pieces – which fit perfectly together, all in the name of creating a story about the product we're selling – the property.
Virtual tours 
Since the outbreak of the coronavirus pandemic, potential buyers have been more willing to use virtual tours to get a realistic feel for what a property is like.
Mr Królikowski embeds virtual walks within advertisements via the Matterport virtual tour software platform. Matterport is the industry standard for 3D space capture.
According to Marek: 
❝ Virtual tours definitely add a sense of completion to an offer.
Polish property search websites: Otodom versus the rest
When it comes to the top property search websites in Poland, the following lead the way in terms of popularity and offers:
According to Mr Królikowski:
❝ Morizon and Domiporta are more popular in big cities and are aimed at more luxury and expensive properties like detached houses or apartments with a distinctive character.
Anyway, the most popular Polish property website is Otodom. Here's a little information about the site, including how to post an advert and the prices you can expect to pay to advertise:
Otodom
Ototom was launched in 2006.
Ads for the sale and rent of real estate from all over Poland are published on Otodom. The website contains offers from private persons, real estate offices and developers.
How do you post an advert on Otodom?
1. When you are on the home page, i.e. otodom.pl, look at the top right corner of the screen. There you will find a large green button with the words 'Dodaj ogłoszenie'.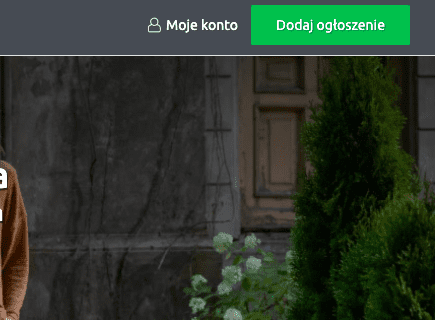 2. Clicking on 'Dodaj ogłoszenie' will take you to a page where you'll be able to select a property category.
3. Now select a category for your ad. When you hover your mouse over one of the circular category icons, you'll be able to select the type of transaction: Sprzedam (Sell) or Wynajmę (Rent).
In the Mieszkania category, let's click on Sprzedam.
4. You'll now find yourself on the form for adding an advertisement. It's compulsory to fill in the parameters which are marked with asterisks.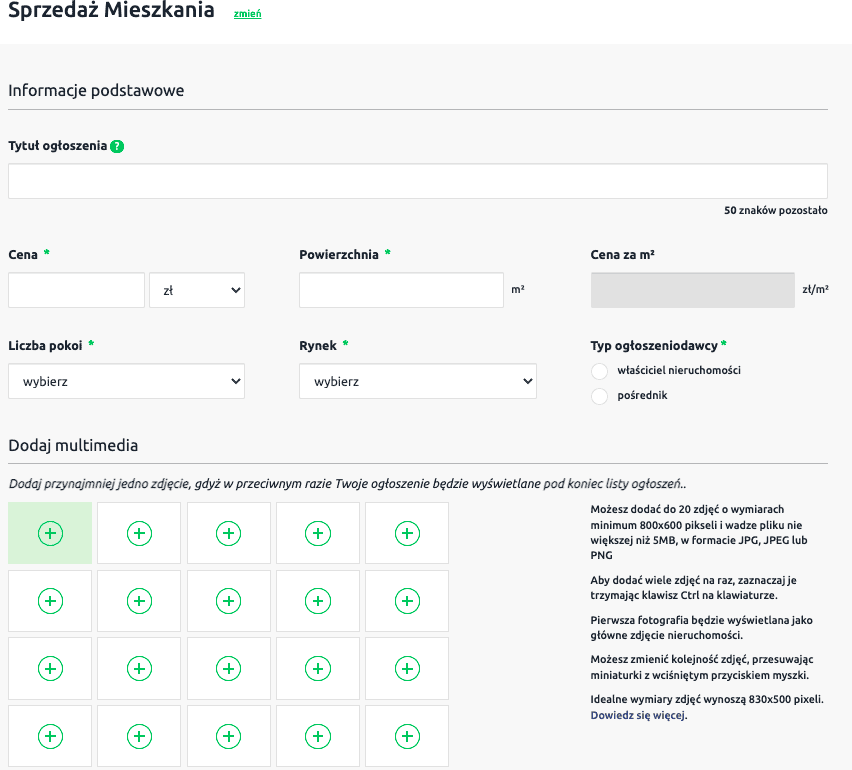 Even for a non-Polish person, filling in the form is rather self-explanatory. Nevertheless, here are a few pointers:
Add photos

– You can add up to 20 photos with a minimum size of 800×600 pixels, and a file size of no more than 5MB, in JPG, JPEG or PNG format

Mark the

location

as accurately as possible, giving the town, district and street/estate

Fill in as many fields as possible – such ads are more popular
5. When you have filled out the form, and accepted the terms of Otodom's regulations, click the button: Zobacz podgląd ogłoszenia (view the preview of the advertisement). Clicking this button will take you to the preview page where you can either go back to editing, or approve the ad. Hit Zatwierdź (submit) to save your ad.
After the ad has been approved, Otodom will send you an email. Open it and click the green Potwierdź (confirmation) button, as seen in the example image below: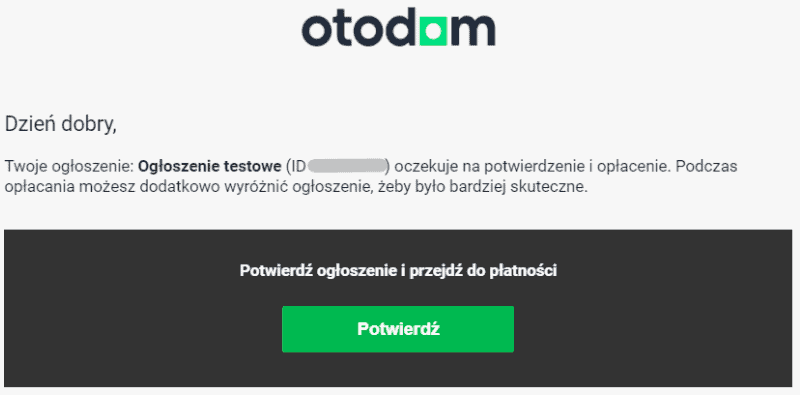 Activation packages for sale announcements for private individual users
If you have an individual account, the activation of real estate sales offers is possible via three convenient packages:
Podstawowy

(Basic)

Optymalny (Optimum)
Premium
Here's a summary of those three packages with prices:
Basic package
Each advertisement appears on the Otodom website for 30 days.
Optimum package
The Optimum Package includes:
activation of the advertisement for 30 days on two separate websites at the same time: Otodom and OLX;

automatic boost by the system on the fifteenth day of publication of the advertisement;

TOP promotion (top of the list) for 5 days.
Premium package
Choose the premium package for:
activation of the advertisement for 30 days on two separate websites at the same time: Otodom and OLX;

three boosts activated automatically by the system throughout the 30-day period;

TOP promotion (top of the list) for 10 days.
How much do additional promotions cost on Otodom?
Boost
Decide for yourself when you wish your advertisement to appear at the top of the list.
The cost is 16.99 zl for one boost.
TOP – top of the list
Your ad will be placed in a special section above the search list in a given city. According to Otodom, keeping your advertisement at the top of the list provides an average of seven times more impressions of your advertisement:
9,99 – 1 day
Otodom home page
79,99 PLN – 1 day of display
Preparing the text for an advertisement
Without meaning to be too stereotypical, Poles prefer concrete information. You won't fool them with rambling descriptions and half-truths.
Using one of Mr Królikowski's current advertisements on Otodom, let's check out how he adheres to the principles of concision and specificity.
Advertisement title
Regarding the advertisement title, which tends to be limited to twenty-five characters, Marek's main aim is:
❝ … to be concrete where I avoid putting meaningless words like 'lovely'. Instead, I focus on describing the property's location and surrounding area. I might also state whether the property's well-equipped, fully-furnished or has recently been renovated. 
Of course, the content of the title depends on the property's most positive characteristics. For the example property we're considering, Marek focused on the following in the title:
M-3 – mieszkanie trzypokojowe (three-room flat, two bedrooms and a living room)
w pełni wyposażone – fully-furnished
komfortowe – cosy
2x parking – two parking spaces in the building's underground garage
Property description
For the example property we're reviewing, Mr Królikowski's well-thought-out description ticks all the boxes when it comes to getting to the point and attracting potential buyers: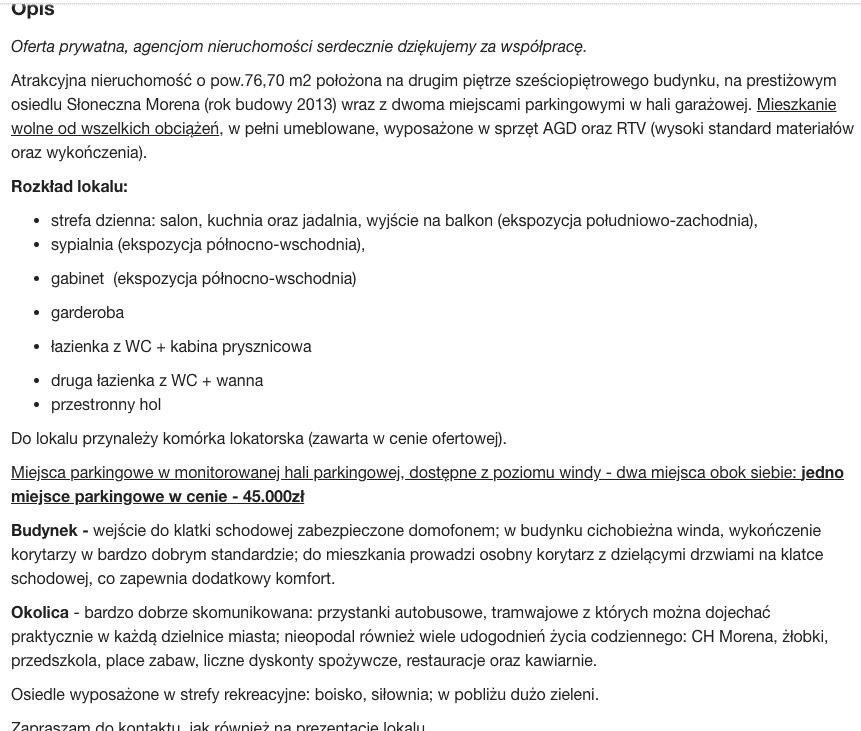 A property description should consist of a short introduction which highlights the absolute essential details related to the property. For instance, you could state:
the size of the property in square metres;

the year in which the building was constructed;

on which floor the property is located;

whether there are any parking spaces for sale;

a little bit about the furnishings. 
Under the section, Rozkład lokalu (layout of the property), Mr Królikowski highlighted the compass direction in which the main living area and bedrooms face.
Moving on, Marek decided to underline the fact that the owner of the flat has two parking spaces to his name. Quite a rarity in big cities in Poland. 
As for other features of the description, Mr Królikowski illuminated key features of the building itself (budynek) and the surrounding area (okolica). For instance, 'bardzo dobrze skomunikowana' refers to the abundance of public transport options within short walking distance of the building. 
Overall, Marek was keen to highlight why it's vital to be specific and appreciative of the potential needs of buyers when preparing the description:
❝ Essentially, the description is my chance to predict clients' questions. It's not a medium to waffle on and overpraise a property.
An original way to sell a property online in Poland
If you're wondering how to sell a property online in Poland, you're probably thinking either:
(a) do it by myself and save a tidy sum of money
(b) go to a reputable real estate agency in your local area
Sure, the above options aren't without their merits. 
However, having a real estate photographer at your side who can deal with all the formalities – from placing advertisements on property portals to compiling documentation in readiness for notary officials to prepare notary deeds – is worth considering for a very reasonable real estate commission fee of 1-2%.
Marek Królikowski – Contact details:
mobile: +48 721 609 608
email: info@classproperties.pl