It's been around two months since my wife and I went up to the Hilton Hotel H5 Rooftop Bar in Gdańsk.
All about the Hilton Hotel H5 Bar
The Hilton Hotel H5 Bar in Gdańsk is located on the fifth floor. With an open-air deck terrace, the High 5 Bar offers stunning views over the Motława River and of many famous landmarks in Gdańsk. These include the Basilica of St. Mary of the Assumption of the Blessed Virgin Mary, AmberSky Ferris Wheel, the National Maritime Museum, the Polish Baltic Philharmonic and the ship-museum "Sołdek". 
Down below, there's Rybackie Pobrzeże Street where you can observe pedestrians walking along the riverbank past the many famous gates of Gdańsk as well as The Crane.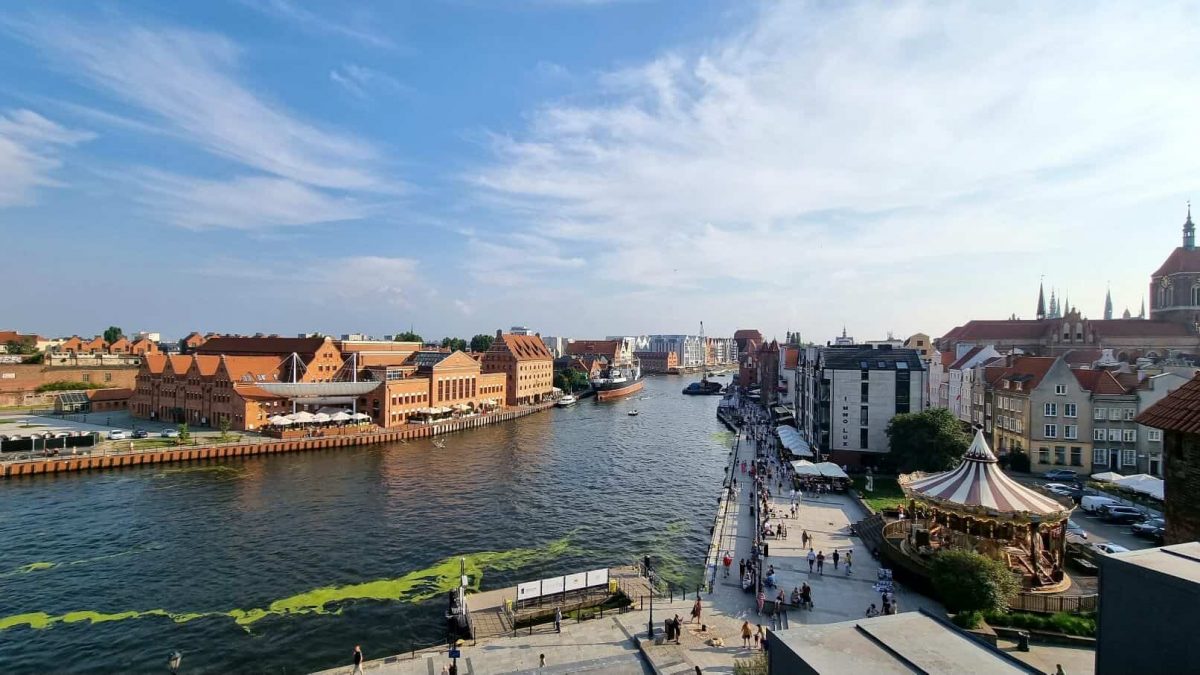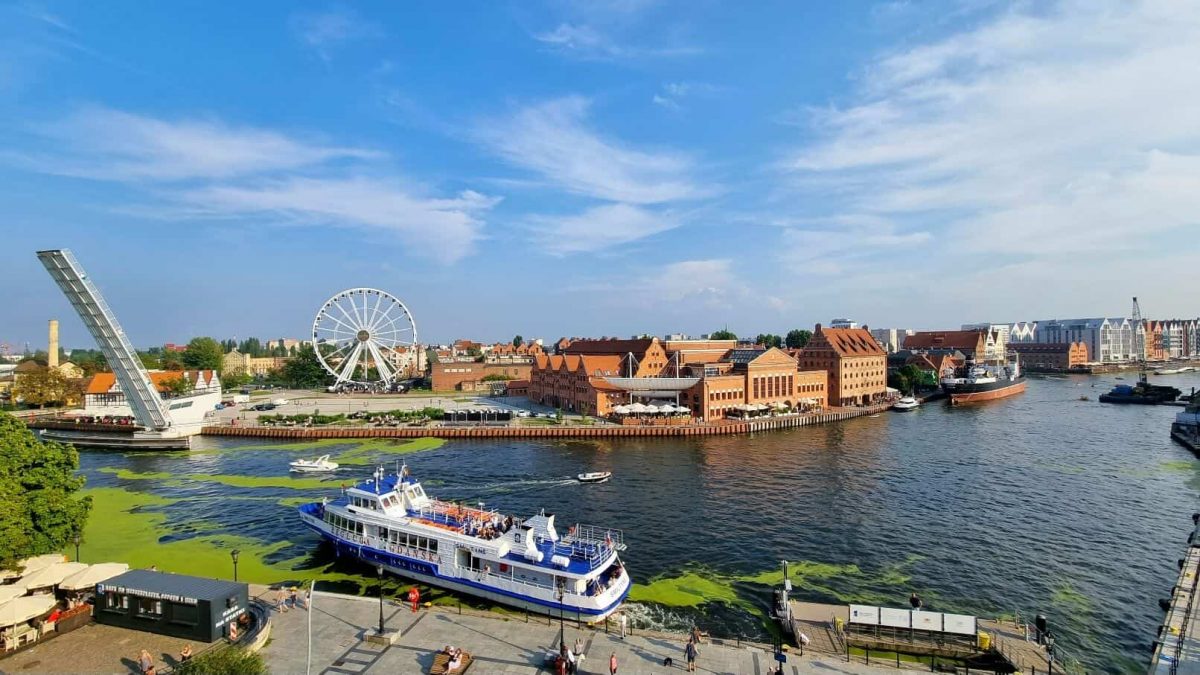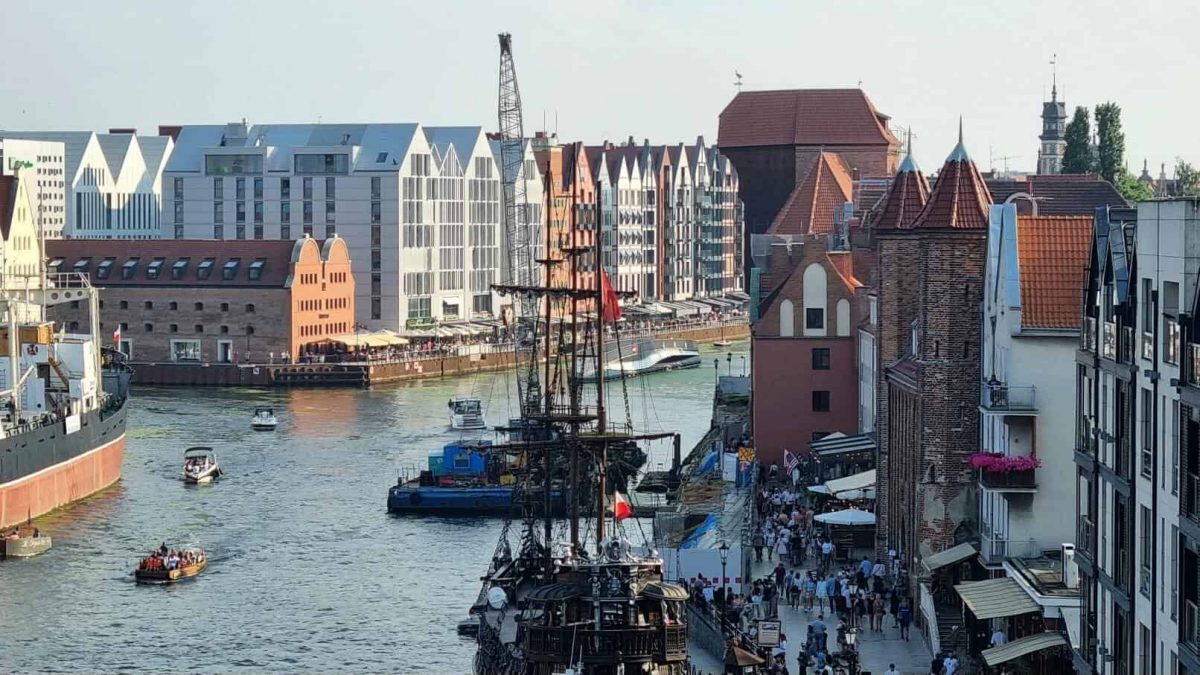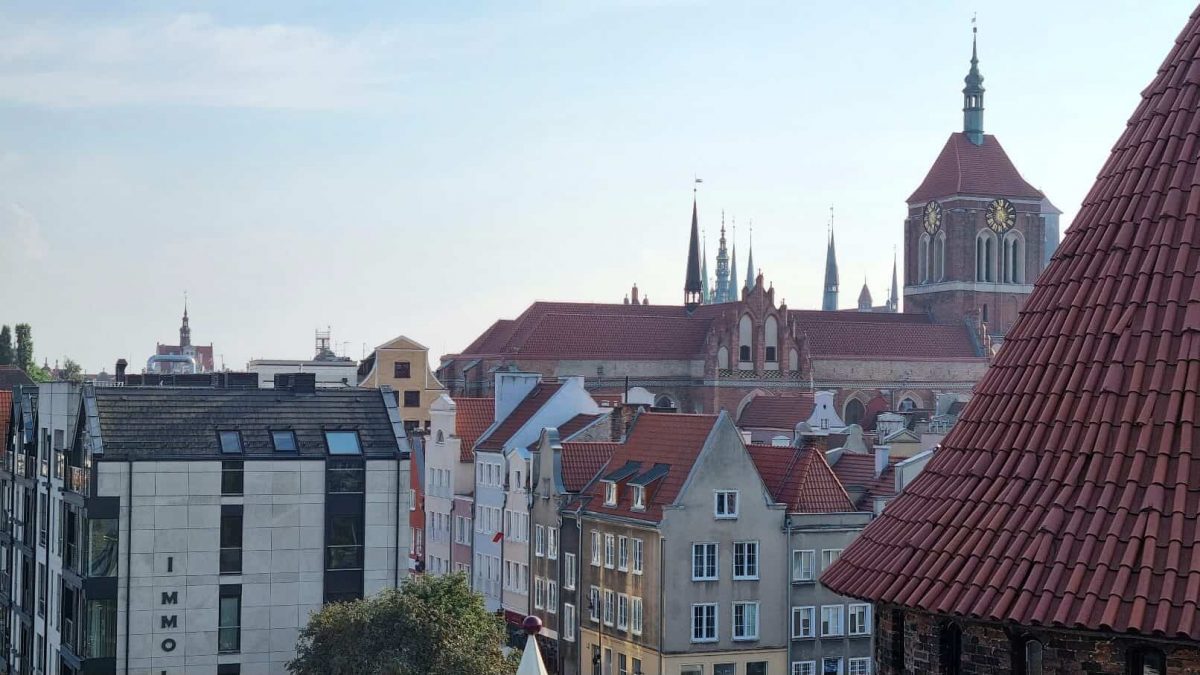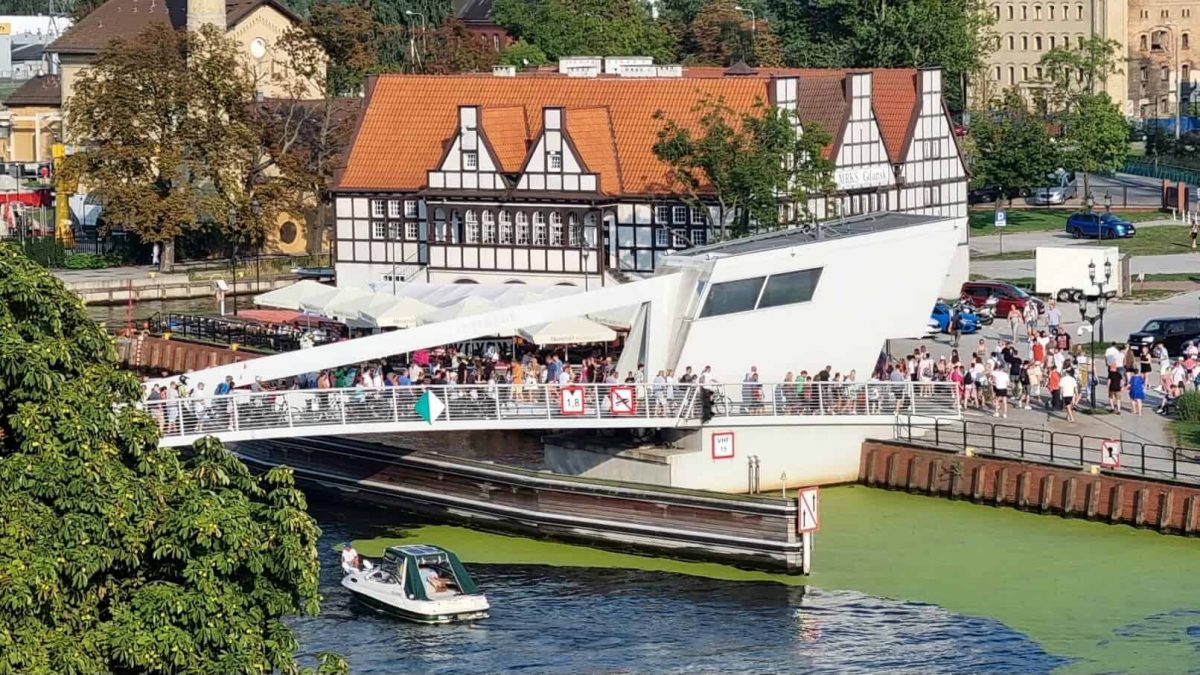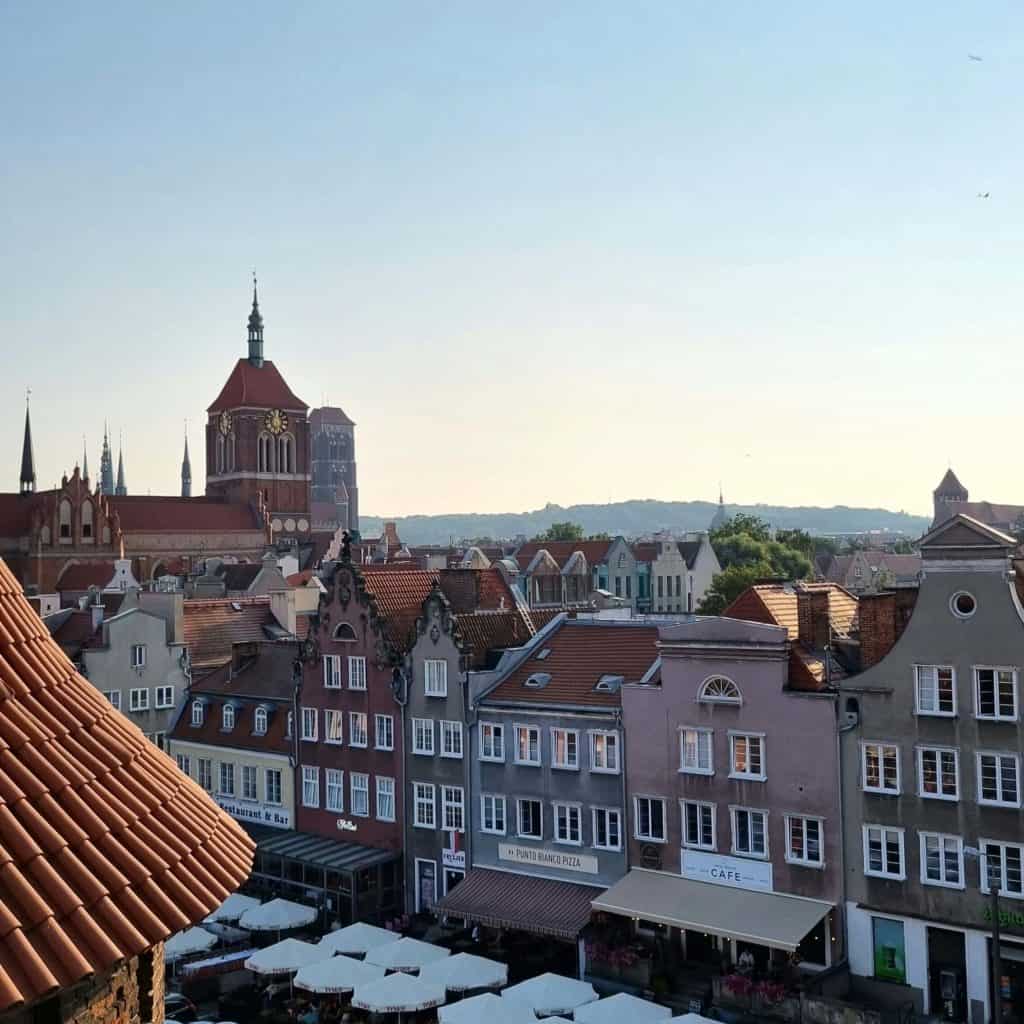 Impressions
The biggest draw of the Hilton Hotel H5 Rooftop Bar in Gdańsk is the splendid views to be had over the Motława River and the rooftops of the Main Town.
For the most part, service was very attentive. 
Drink prices are very high. However, this is a hotel sky bar so it's understandable. A Coca-Cola will set you back 19 zł, while a cappuccino costs 18 zł. Many guests are drawn to H5 because of the cocktails. The non-alcoholic cocktails cost 25 zł. H5 serves 25 classic cocktails which range in price from 29 zł to 55 zł.  
As stunning views go, there's not much to separate the Hilton Hotel H5 Rooftop Bar and the Holiday Inn Sky Bar just across the water.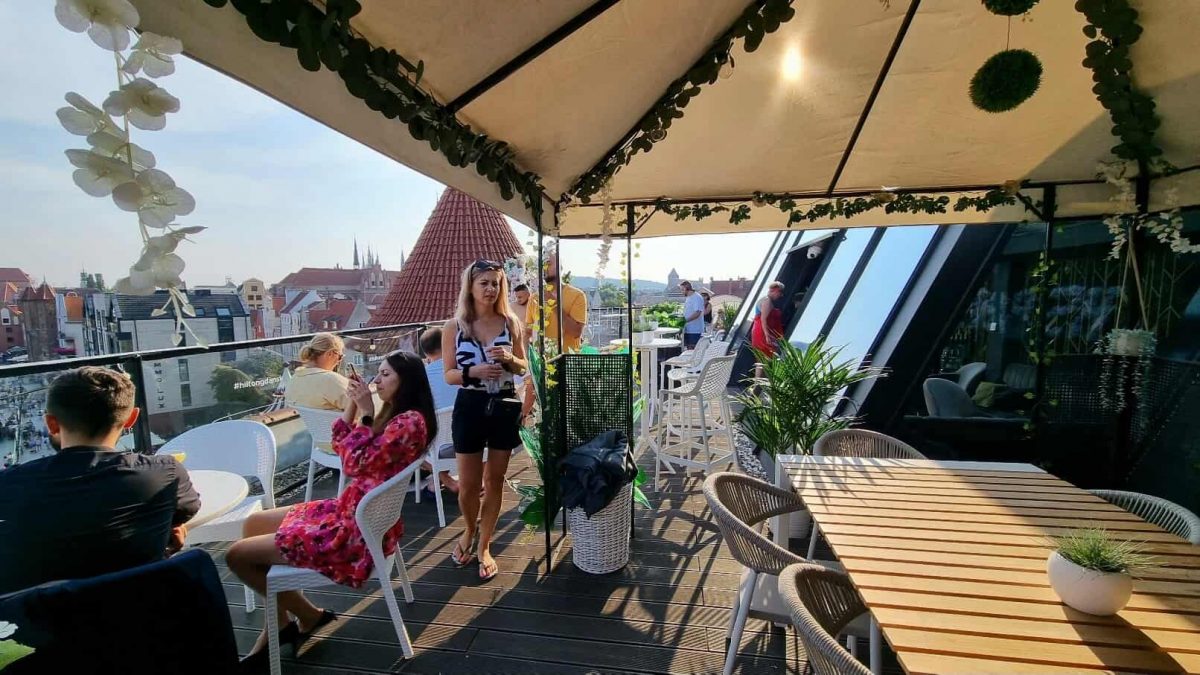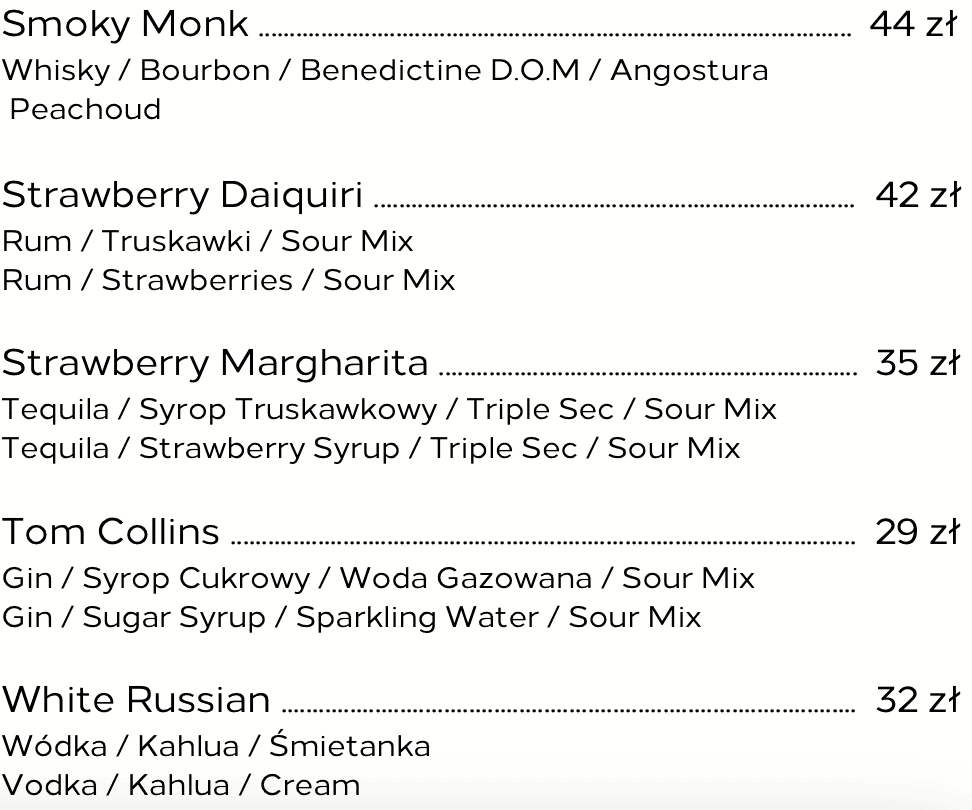 The Hilton Hotel H5 Rooftop Bar in Gdańsk is open Mondays to Fridays from 16:00 – 23:00 and Saturdays and Sundays from 12:00 – 23:00.
You can reserve a table at High Five Rooftop Bar by calling +48 58 77 87 200 (24/7) or emailing GDNHG_RES@hilton.com. To call the H5 Rooftop Bar directly, the number is +48 882 822 282.
The H5 Rooftop Bar has a bar menu for guests. There are several salad-based starters on offer, as well as king prawns and pierogi with mushrooms. Sandwiches, soups, pasta dishes, main courses and desserts are also served.