This guest post on day trips from Warsaw is written by British man, Richard Blanks. Richard, who runs a very informative Youtube Channel  called Brit in Poland, has been living in Warsaw since 2017. 
________
When you google 'day trips from Warsaw', you get some pretty unrealistic suggestions in my opinion. Krakow, Lublin…etc… are places that you could get to and back in a day … but well frankly a day trip is a waste of time. You really need to spend at least a couple of days in cities like these to really appreciate them. Or Google throws up some expensive private tours, which although I am sure are great, are more designed for wealthier tourists with a great bit of disposable income.
This guide will help you plan your own trips to perhaps some lesser known places in Poland. These places are well worth visiting as they have great things not only to see but also to learn about, which in turn helps you to understand the backstory of Poland in a more in-depth way! All of these places can be reached by train, can be fully done within a day and will not cost you a lot of money to enjoy.
Top 5 day trips from Warsaw by train
Sochaczew (bonus of Żelazowa Wola – Chopin's family house)

Ciechanów

Treblinka

Modlin Fortress

Żyrardów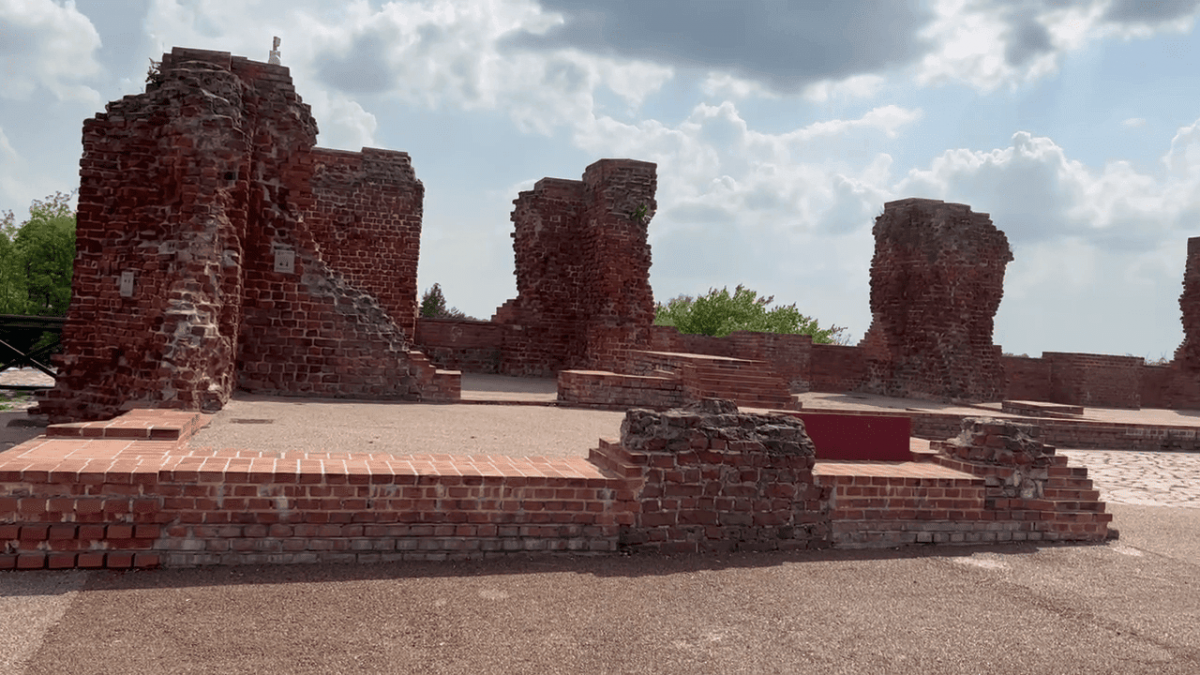 How to get to Sochaczew from Warsaw

:
Direct train from Warsaw (around 35 minutes)
About Sochaczew

:
Sochaczew is well-known amongst Varsovians for being a popular destination for school trips. It's a town which boasts a rich history with the picturesque ruins of an old castle on a hill towering over the town centre. Sochaczew is also the site of a famous stand against Nazi Germany on the Bzura river. It's important to note that the town has one of the best railway museums in Poland.
Sochaczew is a place where you can catch some beautiful views and see some nice statues. It is a very calm and relaxing place which is exemplified by the church gardens which, I may add, boast one of the most elaborate gardens I've seen in Poland.
You could probably see everything in about four to five hours.
Bonus: Żelazowa Wola – Where Chopin was born
As a bonus, you can get a local bus from Sochaczew to Żelazowa Wola, which is the preserved site of Chopin's birth. This is actually a large park with the original manor house which Chopin lived in. It contains a museum where you can learn a bit about the Chopin family, Chopin's early years and the park.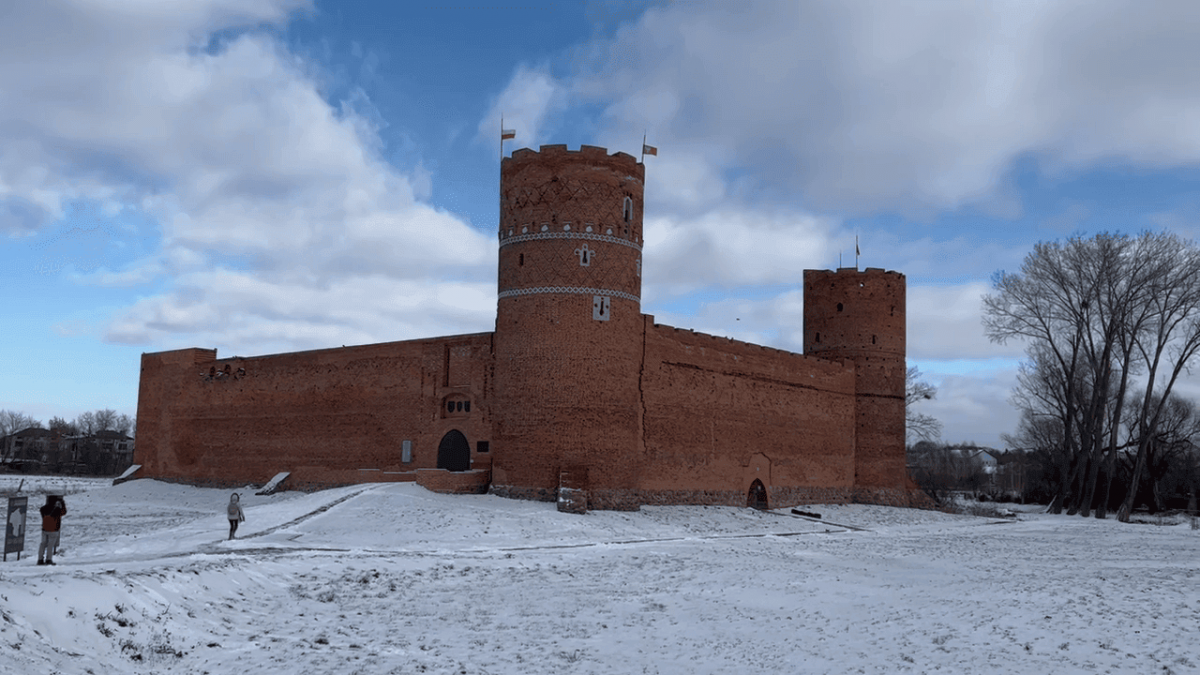 How to get to Ciechanów from Warsaw

: 
Direct Intercity train from Warsaw (around 50 minutes) 
About Ciechanów

: 
Ciechanów is a small but historically important city, housing the home of the Masovian Dukes during the Piast dynasty. It has one of the best preserved castles in the region which provides hours of fun for the whole family. In the centre you will find some lovely squares and historical buildings, though venturing a bit further out you will find a hedge maze which is fun to explore. There's also an iconic water tower with a science museum attached.
Often an overlooked city, Ciechanów makes for one of the best day trips from Warsaw. With a fair bit of walking, you can see everything in five to six hours. The icing on the cake are a number of hidden treasures in terms of statues and sculptures.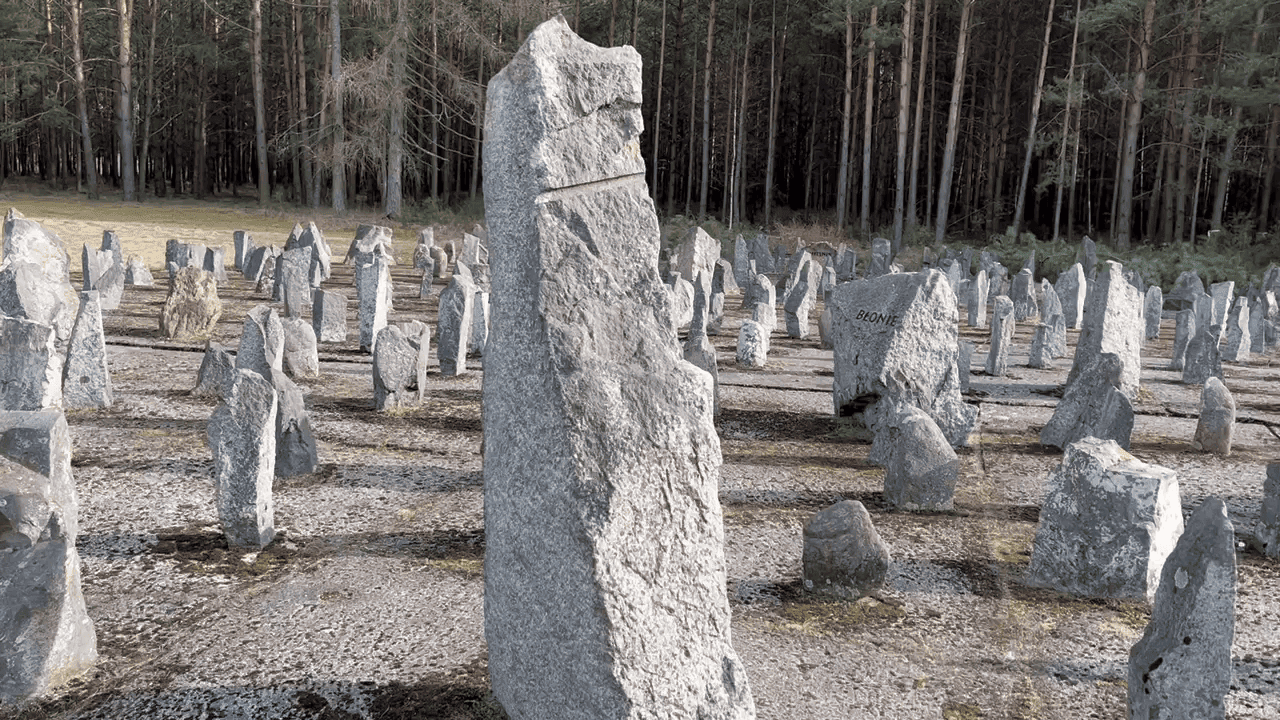 How to get to Treblinka Museum from Warsaw

: 
You can take the train from Warsaw to Małkinia (around one hour). 
From Małkinia, you can travel by local taxi to the former extermination camp, or hike (around eight kilometres).
About Treblinka

: 
Treblinka was the second worst death camp in Poland during the second World War. Some 700,000-900,000 Jews were killed here in a number of horrifying ways. 
These days the site is one large memorial. Towards the end of the War, the Nazis destroyed the camp in an attempt to leave no evidence of its existence. Treblinka was one of three secret extermination camps. The Nazis camouflaged and surrounded it with tall barbed wire fencing.
In order to uncover the true extent of the site, a great deal of archaeological work has been done to dig up foundations of buildings, uncover mass graves and find the many artefacts left behind.
At the entrance, there is a large museum which informs visitors of the stories of the victims. Audio guides are available and sign posts dotted along the way narrate some or the harrowing stories. 
All in all, Treblinka is one of those places, like Aushcwitz, that really has to be seen to be believed …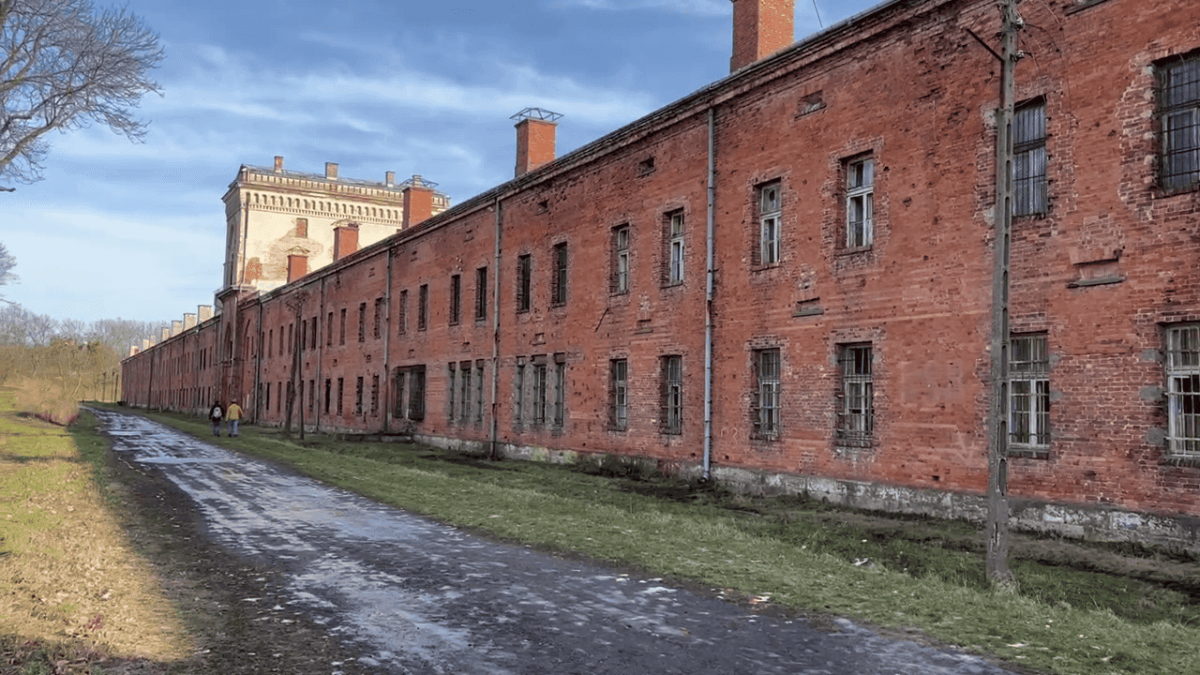 How to get to Modlin Fortress from Warsaw

: 
Modlin Fortress is located in the town of Nowy Dwór Mazowiecki. It takes around 35 minutes to get to Nowy Dwór by train.
About Modlin Fortress

: 
This is a Napoleon fortress, dating back to the time of the Russian occupation of Poland. This particular fort was one of the main strongholds in a long line of fortifications constructed by Napoleon and used as a front line against Russian forces. During World War 2, Modlin Fortress was used as a last line of defence of Warsaw against the Nazi invasion.
The fortress is one of largest and best fortresses in both Poland and Europe. With a museum and a tower which offers visitors some amazing views of the Vistula River and a thorough overview of the fort, it does take some hours to walk around Modlin. 
If you have kids, they will be able to hunt for some polar bear statuettes which are dotted around key sites of Modlin Fortress. Check out this article to learn more about this playful Polar Bear trail.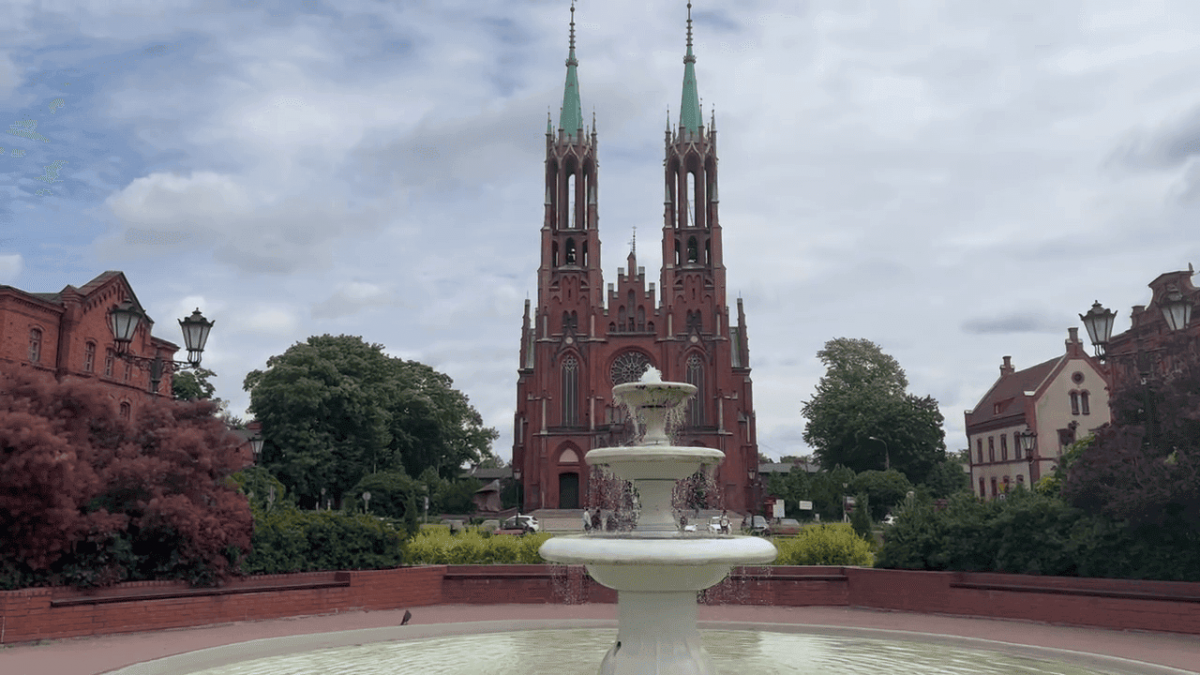 How to get to Żyrardów from Warsaw

: 
A direct train from Warsaw to Żyrardów takes around 25 minutes
About Żyrardów

: 
Żyrardów offers something a bit different. It's a 19th-century city built up around the textile industry, so historically it is a workers' town. To this day, many ruins of the old factories are still present and Żyrardów was a rival to Łodz in its heyday. In the city, as well as the very ornate-looking red-bricked buildings, you will find two very good museums. One is the Linen Museum, named after French engineer Philippe de Girard. The other museum – The Museum of Western Mazovia in Żyrardów – is more interactive, and even though it is primarily about machines used in the production of clothing, carpets and such, it is actually a lot of fun and great for Instagram posts!
Most tourists to Poland probably haven't heard of Żyrardów. However, it makes for one of the most interesting day trips from Warsaw in terms of stepping back into Poland's industrial past.
Overall, Żyrardów is a wonderful illustration of the sheer variety you can find by travelling around Poland, as well as being very easy to get to from Warsaw and very easy to explore!